Curated Meetings are short, pre-scheduled in-person conversations with retail purchasers based on mutual interest to explore new business together.
By joining Curated Meetings, you get:
Ten 15-min meetings with new buyers pre-screened to ensure budget and purchase responsibility
Each paid meeting gains you 1-on-1 access to buyers with an average £330,000 budget responsibility
Direct access to decision-makers actively seeking new products
Complete the form and a member of our team will be in touch: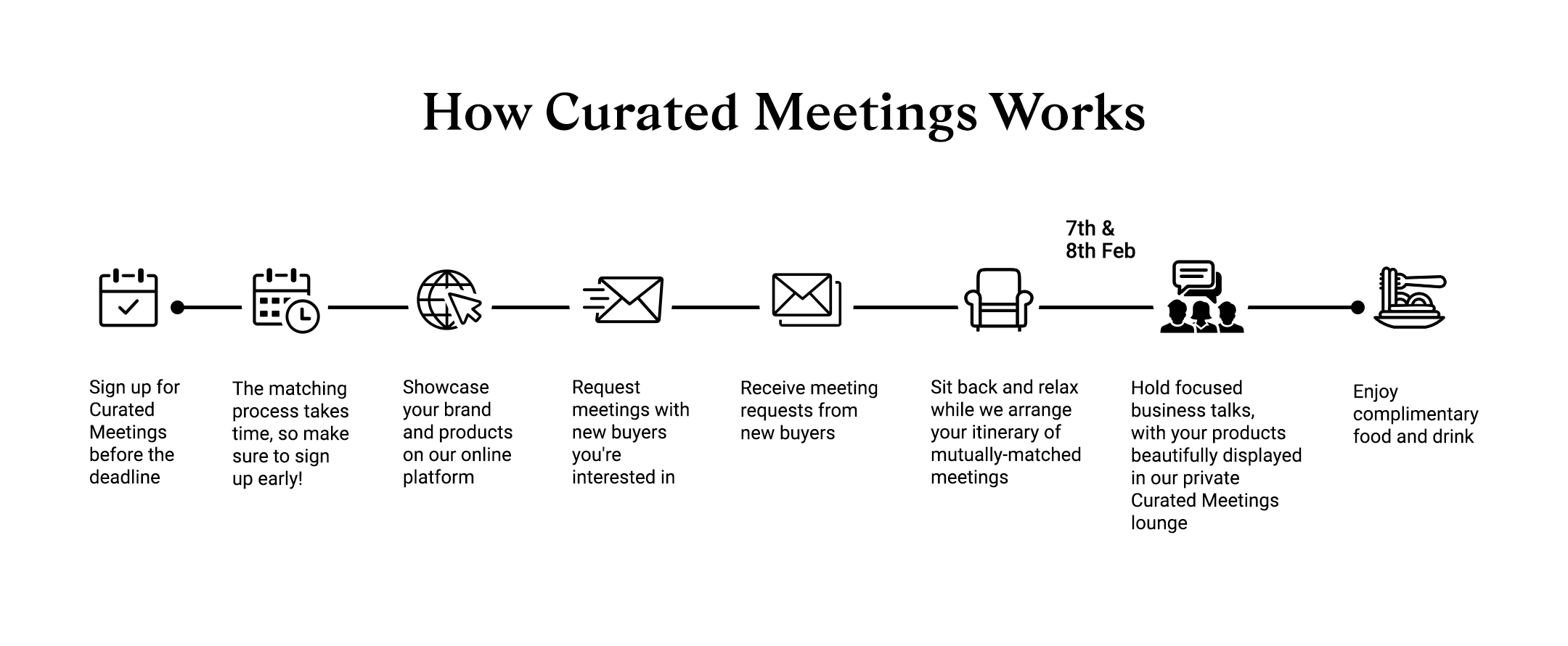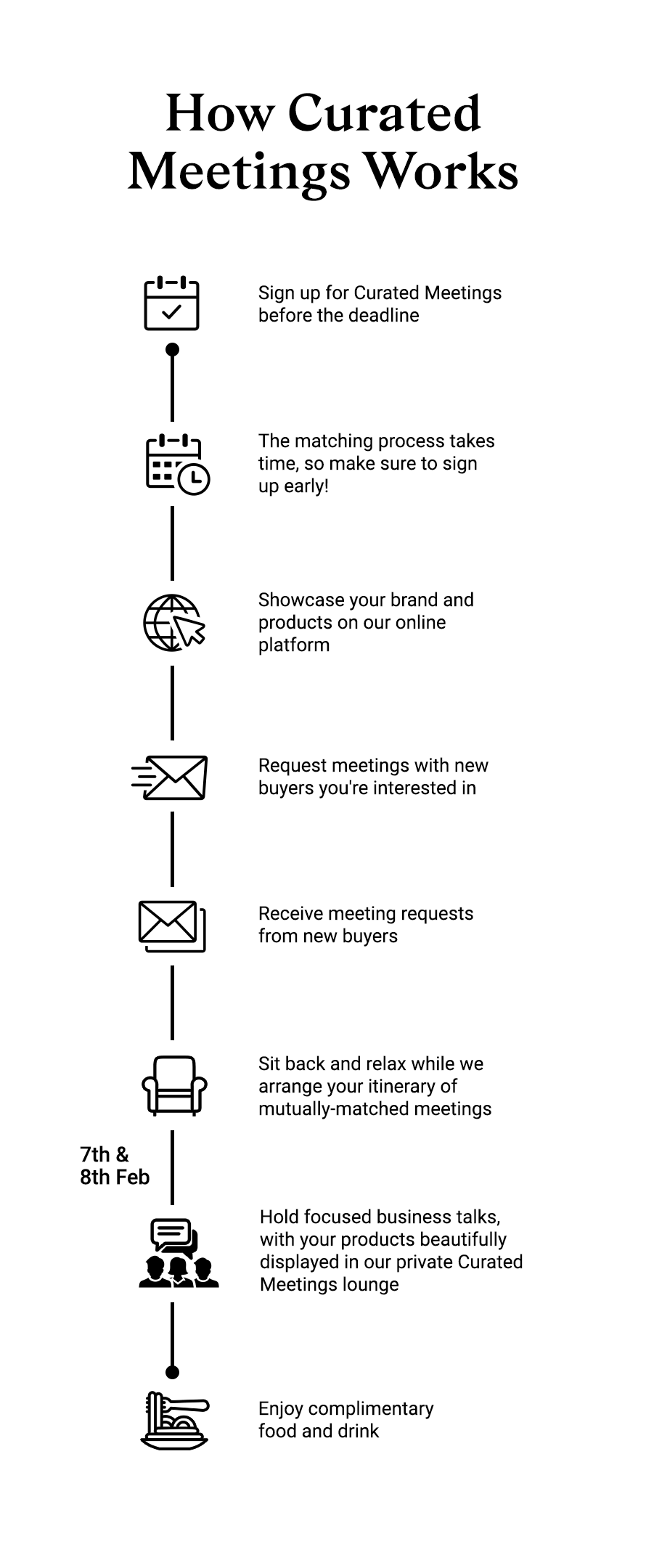 These are buyers I wouldn't been able to get in touch with without this. I think that this program could really help my business expand into areas that I haven't got into yet and meet buyers that I haven't seen before.

Really good job of showing off everybody's products. The setup looks great.

It's been dedicated time to a set buyer, I haven't been interrupted by other people coming into the stands. I've had two meetings so far, and I've had two orders, which is great... it's just a more efficient use of time.

I do love exhibiting at trade shows, being at the stand and meeting all those that come by, but definitely this is a more targeted approach and feels like a better use of my time.

Curated Meetings is a really good way to know that you're guaranteed to see buyers.

It's certainly opened up new avenues and given us new opportunities to meet a new type of client.

It's a good opportunity to get in front of buyers who wouldn't necessarily be able to pick up on you at a trade show where it's very, very busy.

This is a great way to see a lot of people in a short period of time, and benefit from the all the targeted work that you did up front.

I've seen four people so far, three will result in some business. One word to describe Curated Meetings - successful

It's great that the buyers already know that they're interested in my products. That saves a little bit of time. I've already received one order and two potentials. One word to describe Curated Meetings - opportunity

The buyers I met were all looking for something new, and they hadn't dealt with us before. New business, we've booked for Spring!

I think it's a terrific initiative that allows us to meet people that are genuinely already interested in our enterprise. It saves a lot of time, cuts to the chase and allows us to meet like minded people on the same wavelength. It's allowing us to broaden our scope for customers and has been enormously valuable.

I met some small, independent gift shops, and then a couple of bigger ones that I wouldn't necessarily have chosen, but actually I think will be really good. I have been pleasantly surprised, and we are 100% going to get new orders.

I've had the opportunity to meet companies who I never would have had the opportunity to meet and to talk with them. It's been quite inspiring because it's given me a sense of what could be come of the business.

I'm quite a small fish in a big pond and I actually thought it was absolutely brilliant, exceeded my expectations.
Download Testimonials