The marketplace for wholesale Home, Gift and Fashion
Spring Fair is where best sellers are found, relationships are forged and curiosity is piqued. Imagine a treasure trove of new ideas and new trends just waiting to be discovered and displayed in your shop or showroom.
Spring Fair Destinations
4 days, 3 key buying destinations​: There's a place for every business and every product type at Spring Fair.​ Check out our individual destinations and sectors to find out more about the area of Spring Fair that suits you best.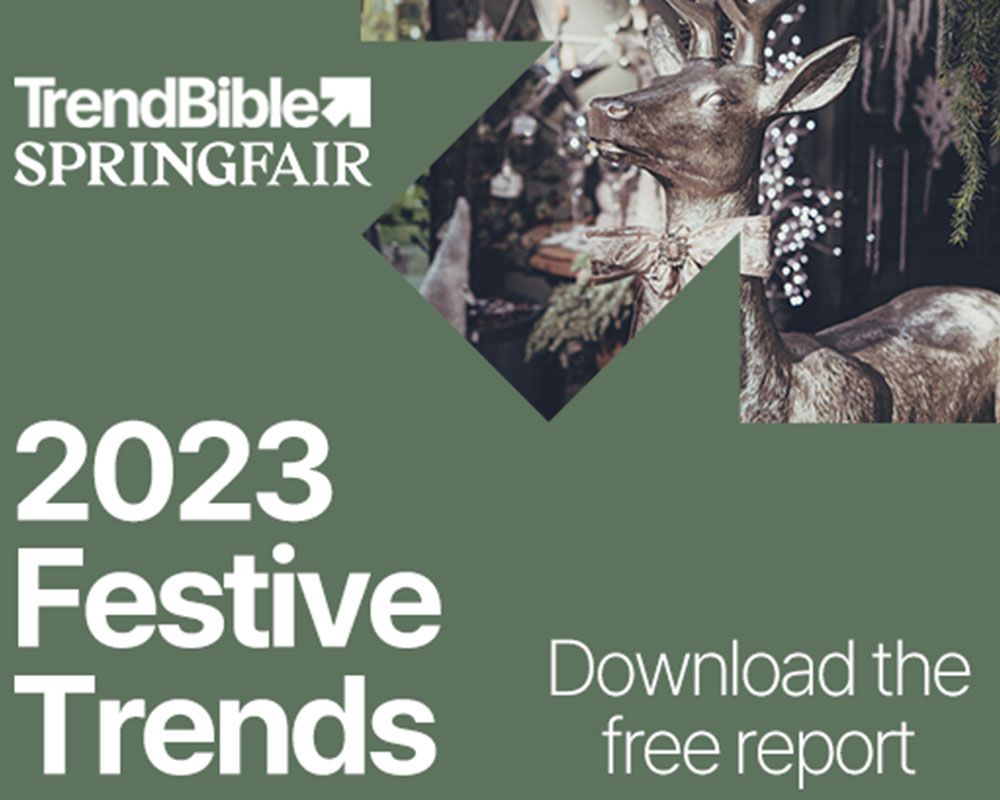 The deep and long-ranging implications of the pandemic mean that celebrating and being together with loved ones is a top priority for the holiday season in 2023. A time to reflect, heal and reconnect. Download the latest trends report highlighting how these consumer lifestyle shifts will impact colour, design and product trends for the festive 2023 season.
Meet Our Exhibitors
We're the UK's marketplace for wholesale, gift and fashion. Check out the exhibitors that took up their place at Spring Fair 2022.