12 Nov 2019
Behind the Scenes: Keel Toys' Journey to Sustainability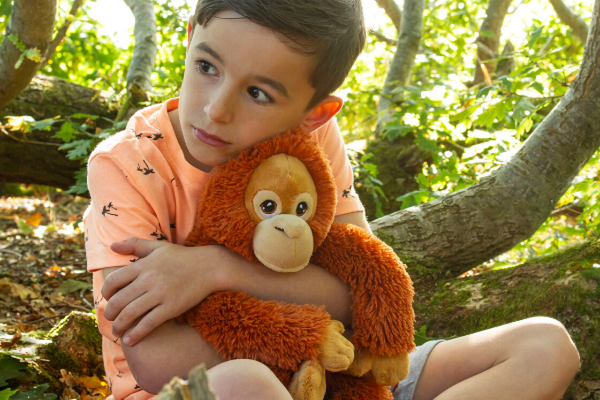 Keel Toys is a third-generation family run business that has grown into one of the largest suppliers of soft toys in the UK. They are a brand that listens to their consumers and are always looking for ways to embrace change, evolve and grow.
Like a lot of brands, Keel Toys have realised that a main priority on a lot of their customer's agendas is sustainability. Managing Director Richard Keel said, "We were getting a lot of inquiries from our consumers wondering why we were using plastic tags on our stuffed toys. Our ear tags are iconic, so we had been very reluctant to change them unless we found the perfect substitute that was not only sustainable but attractive and durable. We have finally found it, everything being manufactured from November onwards will have our new sustainable tag."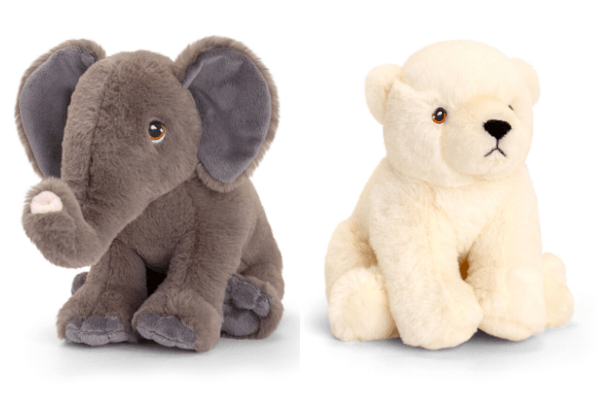 The plastic icons are not the only changes Keel Toys are making to become more sustainable. Richard said, "Throughout the Keel Toys range we will now stuff all our toys with recycled polyester, which is made from recycled plastic waste, using 59% less energy to produce."
Keel Toys were looking to go one step further on their sustainability journey and have now created a 100% recycled range, Cuddleco, featuring endangered animals from the four corners of the world, including a turtle, sloth, tiger, snow leopard, panda, blue whale, great ape and polar bear. Richard said, "This sustainable soft toy range was the logical next step.They are manufactured and stuffed with 100% recycled polyester. To put it into context, 16 water bottles will produce enough fibre to create a 30cm toy.
"The traditional glass eyes have been replaced with cotton embroidered eyes which gives a unique and playful character to these eco soft toys. We've also replaced the plastic beans used to weight toys with recycled glass beans, to ensure the whole toy is recycled and sustainable. Our new sustainable tag is attached to the toy with cotton. Even the sew in label is recycled, and everything is manufactured in an ICTI ethically audited factory."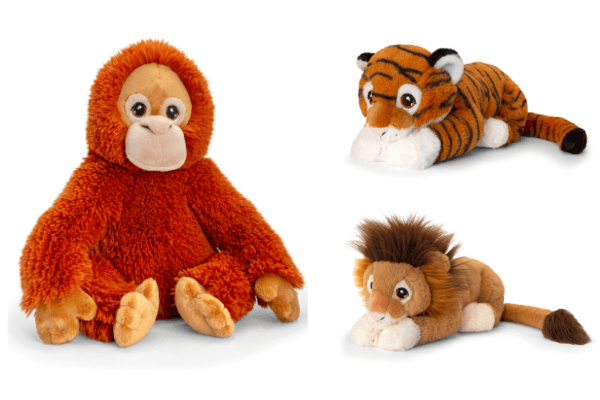 While Keel Toys has been looking at ways to become sustainable for a while, it hasn't been possible until recently. Richard explained, "The truth is that if we tried to make the sustainable soft toy range that we are making now five years ago, we wouldn't have had the materials and resources available. Technology has come a long way in the last few years, that it has made this possible. I expect it will go even further in the future."
The soft toy's brand realise that sustainability is more than just the products they sell, it's also about how they conduct their business. Richard said, "We are regularly assessing every aspect of our business and looking for ways to reduce our environmental impact. Over the past year we have installed LED lighting in our offices and 115,000 ft² warehouse to reduce our energy use. We have also started to move our Area Manager's cars from diesel to Hybrid, and we even have our first pure electric car on order."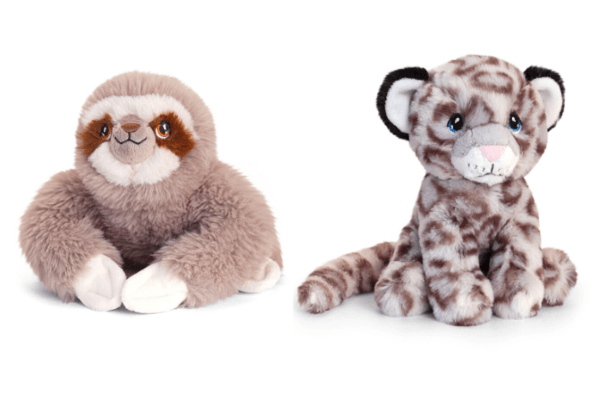 One of the main reasons brands and retailers are reluctant to stock sustainable products is because they are afraid of the extra costs surrounding them, but for Keel Toys this was not the case, "Our sustainable soft toys range didn't cost any more to make than our other ranges. Retailers looking to stock our Cuddleco range can see the high quality and pricing for themselves this February at Spring Fair."
Looking to stock the sustainable soft toy range Cuddleco? Visit Spring Fair this February and touch and feel the products in person. Keel Toys will be on stand 5E30-F31 in the Play & Tech sector in Hall 5.
Explore More Newsletter Content
Sustainability at Spring Fair 5 Sustainable Gifts Sustainable Sourcing Indies Making a Difference