30 Oct 2019
Kitchen Trends for 2020 - Interior Design Ideas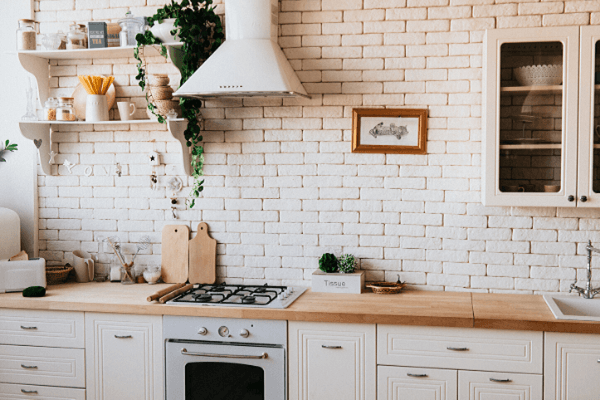 Trend Update: Want to see the 2021 kitchen trends? Head over to The Rug Retailer for this year's forecast.
Kitchens are at the heart of the home. If you are looking to design a stylish trendy kitchen that won't go out of style in a year or two there are plenty of looks to choose from. These 5 2020 kitchen trends are innovative and beautiful yet functional and practical.
1. Lights as Central Features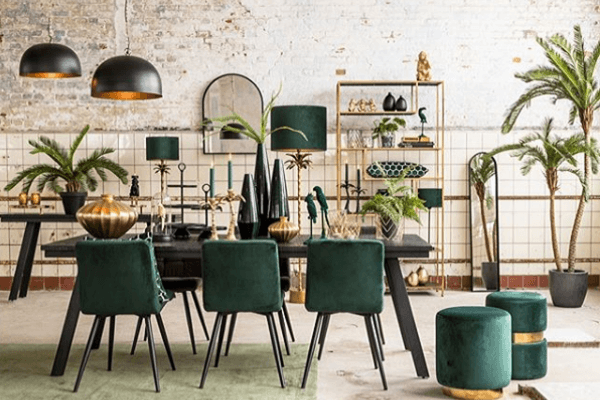 Light & Living
Lighting is increasingly becoming a focal point of the house. In the kitchen, lighting in 2020 will be used to accentuate the design of the room. Pendant lighting over kitchen islands that match the handles on the cabinets and seamless lighting integrated with kitchen cabinets will be particularly popular.
2. Gold Finishes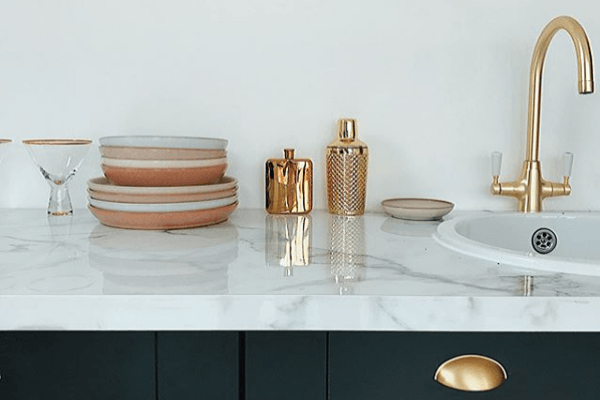 Denby
The colour and style of the small finishes in a room can have a strong impact on the overall look and feel. For a kitchen, these finishes usually include handles, taps, pots and pans, and electrical appliances like the kettle and the toaster. For 2020, the colour and metal of choice will be gold. Gold brings an element of richness and warmth to a room that a lot of other metals can't accomplish.
3. Pop of Colour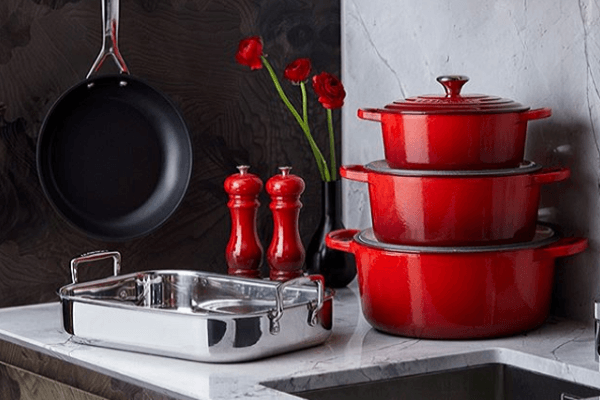 Le Creuset
Kitchens with a pop of colour add character and personality to the room. Neutral kitchens that incorporate a colour of choice are all the rage for 2020. It's important to realise the length of commitment you will have to the colour before you design your kitchen, because you may have a change of heart in a couple of years, or even months. For longer commitments, colourful cabinets, tiles and chairs will brighten up your room, but for shorter commitments sticking with paints, that you can easily change, and kitchen accessories will leave room for quicker changes.
4. Dark Kitchens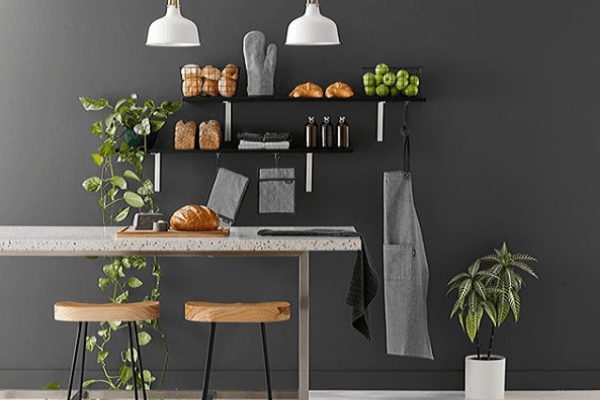 Ladelle
Black isn't usually the colour trend of choice for kitchens, but it will be a popular kitchen trend for 2020. It goes really well with white and gold accents and dark woods. Black and dark kitchens work best in large spaces with a lot of light, dark smaller kitchens often appear cramped and closed off. For smaller rooms, the black kitchen trend works best if it is used with a lighter colour.
5. Minimalist Handles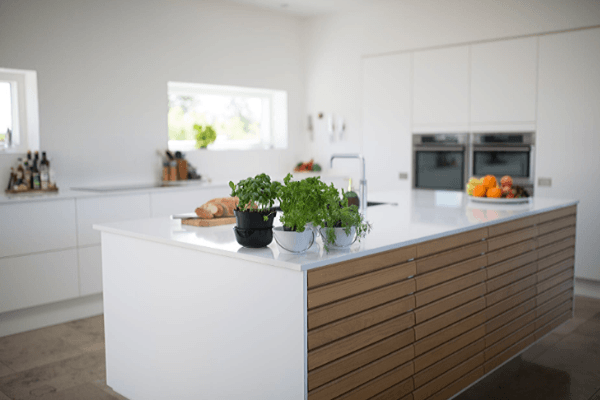 Modern kitchen trends tend to incorporate a seamless and slick look and feel. Minimalist handles or handless presses will be hugely popular for contemporary kitchens in 2020. While push-open handles have been made increasingly easy to use, they aren't for everyone, so you can get the handless look by having longer cabinet doors and with sunken handles.
Looking for more retail trends? Visit Spring Fair this February and get a first look at what will be popular for home and gift in 2020 and source wholesale kitchen products in the Cook & Dine sector.