16 Apr 2019
Home Decor Trends for 2020
At this year's Spring Fair Tamara Kelly, Shopping Editor at Ideal Home, spoke about the prevalent home decor trends 2020. If you missed her seminar, we have rounded up the key takeaways. If you've got some more time, watch the full interior design trends seminar below.
Consumers don't want fad home decor trends when they're looking to update their interior design. Trends that are sustainable and have longevity are more important when it comes to homewares, than products that will only be popular for a limited period. If something spikes in popularity for more than 6 months it becomes a home decor trend, before that it is just an area to watch. Modern interior design trends are much more cohesive. They all have elements that can fit in with each other, giving them staying power.
5 Home Décor Trends
1. Retro Fusion – The first interior design trend is Retro Fusion. This nostalgic trend celebrates and reimages mid century home interiors and designs from a bygone era. The colour palettes of the 1950's and 70's like greens and mustards and 1920's art décor all fits in with this trend. Clean lines and contemporary designs combined with brass and wood can be found here.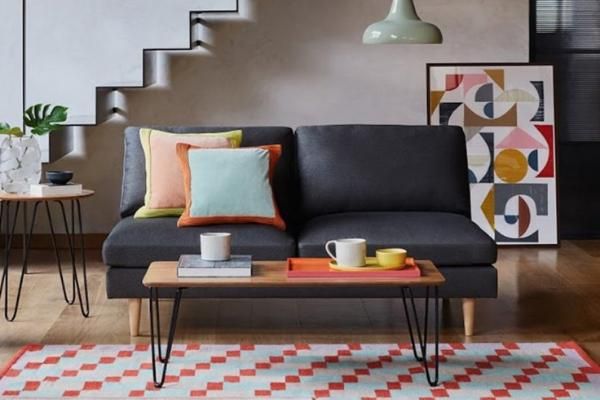 Habitat
2. Nordic Retreat – The serene Scandinavian style is updated with hints of patterns and textures. Homewares following this trend are used to create a calm and quiet space. Neutral colours, bleached woods, and simplistic styles is prevalent here. Sustainability and eco-friendly products are particularly popular with this home decor trend.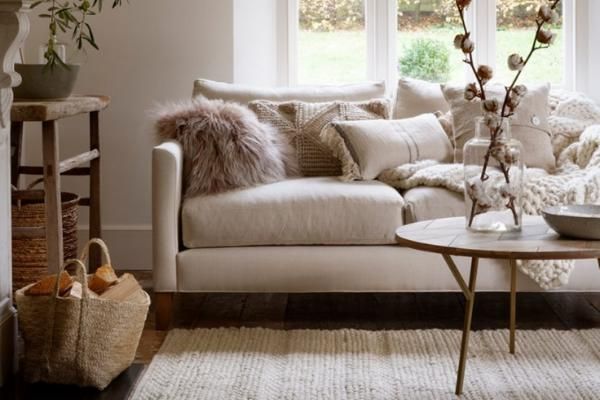 Dominic Blackmore
3. Soft Tropics – Tropical interior design trends has come back but with a much softer feel. The bright colours are switched up for lighter tones. Green is really popular here, but can be brought out with faux florals rather than printed designs. Tropical leaves and prints are up 401% in search over the last while. This is a really fun home decor trend that echoes nature.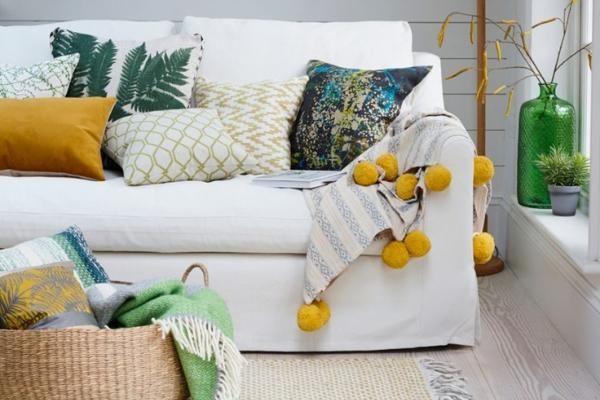 4. Global Essence – Consumers are looking for authentic handcrafted homeware products that take influence from around the globe. They want products with a layer of interest that tell a story. Rugs, wall hangings, wicker baskets and pottery are perfect for this look. Handmade imperfections are celebrated, and no two things are the same.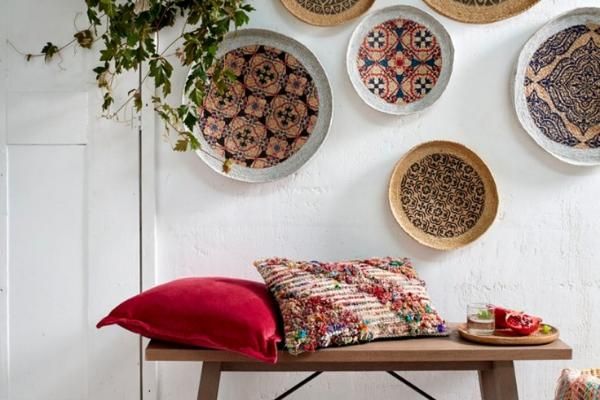 French Connection
5. Refined Glamour – This home decor trend dresses are home with an understated elegance. It's less shiny than glamour trends we've seen before and more sophisticated. Opulence is the perfect word to describe this style. Fringing is and will continue into the future to be a micro-trend that fits under refined glamour.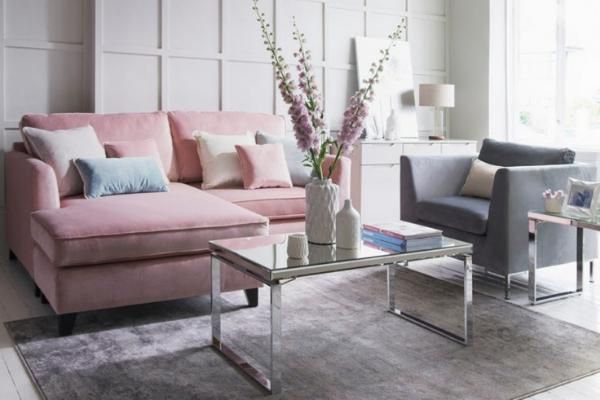 Dominic Blackmore
Looking for more retail trends? Read the faux floral trends for 2020 or visit Spring Fair this February and take part in the trend seminars and workshops.