21 Jan 2018
How to diversify your in-store offering - Part 2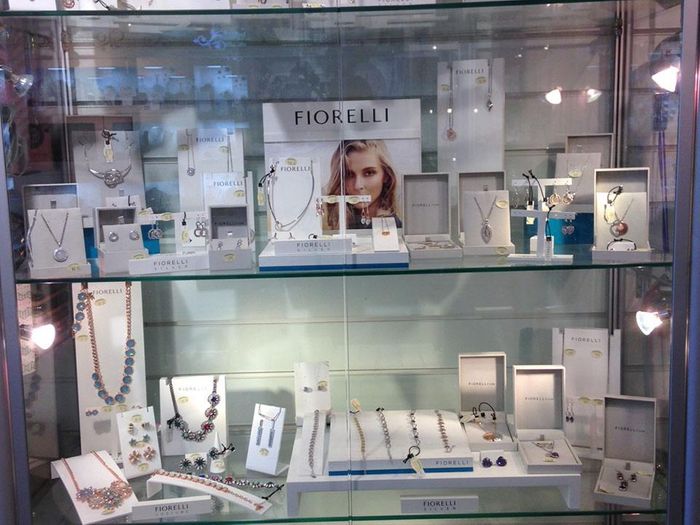 HOW TO TAKE THE PLUNGE INTO THE LUCRATIVE JEWELLERY MARKET

Christmas is of course the busiest time for gifting and those giftware indies without a jewellery range could reap rich rewards from moving into the lucrative market.
Spring Fair spoke to Richard Jones, owner of Port Talbot-based giftware retailer Selections, to learn how he went about expanding into jewellery.
Selections begun its move into the category three years ago and has never looked back.
The first brand Selections began stocking was Nomination and the move was brought about by serendipity.
One of Jones' members of staff was wearing a Nomination bracelet at work and received so many enquiries about it that eventually Jones decided to begin stocking the brand.
"Literally as soon as the product hit the store it went bonkers," says Jones.
From there Selections has steadily increased its jewellery range and now stocks Gecko, Clogau, and Joma in addition to Nomination.
Slow and Steady
Jones has staggered the roll-out of the different brands due to the outlay required to bring in each new brand.
"It is a big investment so obviously we do it bits at a time because stocking jewellery is an expensive product to buy in one go," says Jones.
The spend required to become a Nomination and Clogau stockist is around £15,000, with Gekko coming in in the region of £4,000.
Jones says the profit margins on jewellery are "competitive" and adds it is important to stock a variety of brands that appeal to all the budgets and styles of your customers.
Selections is careful not to have too much jewellery retailing over the £100-£150 price bracket because Port Talbot is not an affluent town.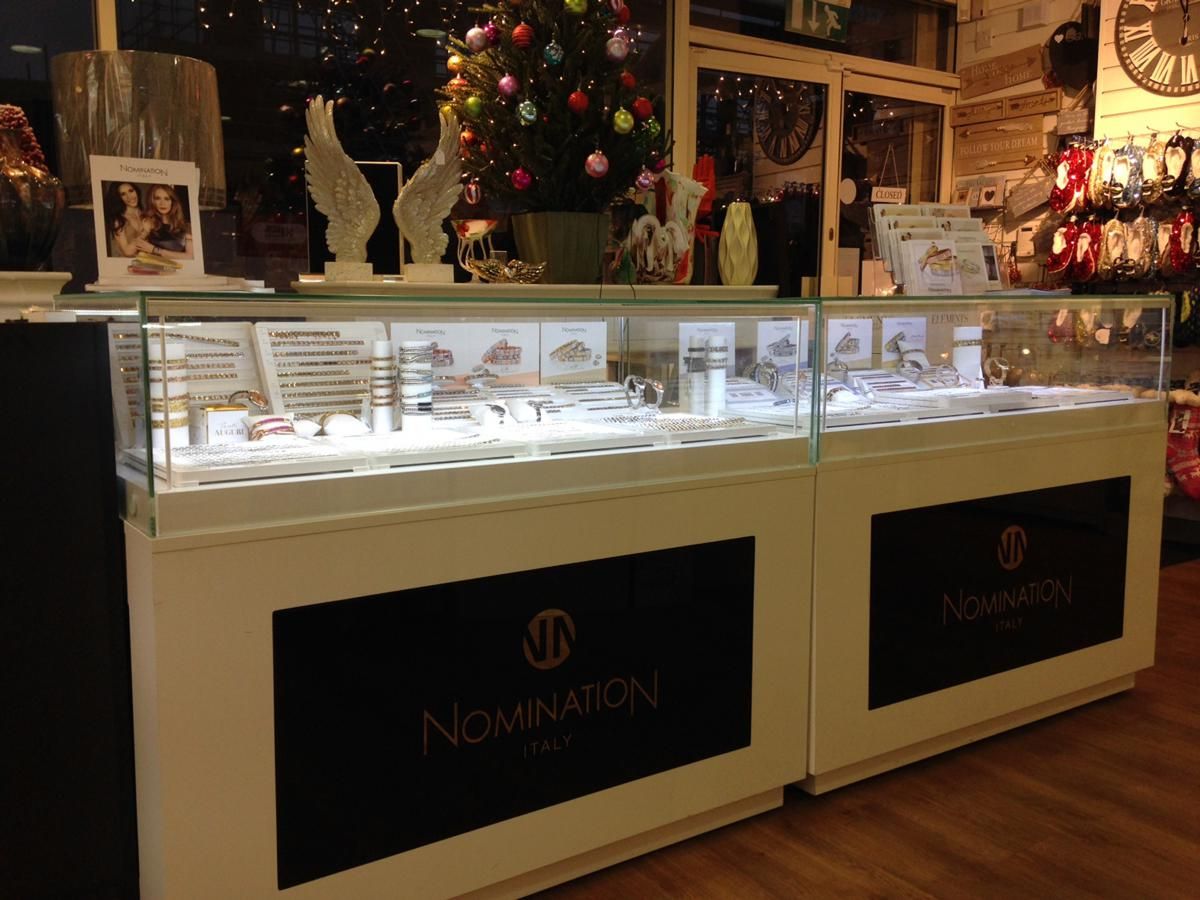 Something for Everyone
Nomination is popular because it is a bracelet that can be customised with individual charms that cost £18-20 each, which means customers can buy them one at a time as a treat.
Meanwhile, Gecko is a fashion-led brand, Joma targets the mid-market range and Clogau is made of Welsh gold and therefore appeals to those that "want to buy Welsh".
Jones says one of the major advantages of jewellery is it "does not take up a huge amount of space" but the disadvantage is it can be "very seasonal".
Selections sells more of its more expensive jewellery such as Clogau in the month of December than any other time of the year due to them being considered as "one-off" pieces that are popular as Christmas presents.
Nevertheless, Nomination does sell all year round because of the customisable nature of it.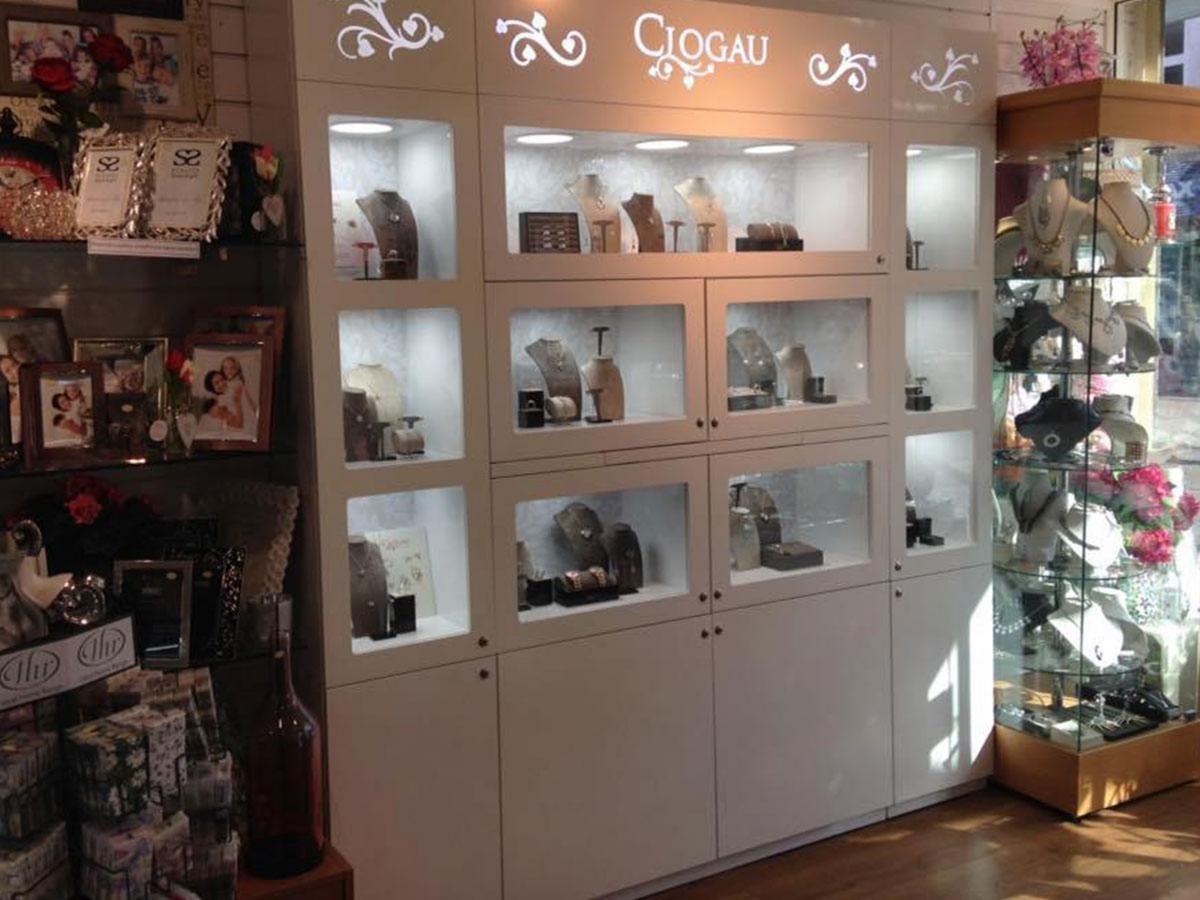 Displaying the Jewellery
Jones has chosen to display the jewellery at the front of the shop so it is front and centre.
Selections' other ranges include giftware and cards, and the cards are positioned at the back of the shop to ensure customers pass all the product on the way to buying a card.
Not many additional security measures are required to stock jewellery because all the product is displayed in secure cabinets.
"All the jewellery brands we have got are in their own manufacturers' branded cabinets to show off the brand," says Jones.
Jones is currently happy with his product mix and is not actively seeking new jewellery ranges.
"I don't want to become a jewellery shop that stocks gifts because I'm a gift shop that stocks jewellery," explains Jones.
However, If the right brand were to come along Jones would consider adding it to the mix despite the financial commitment required to bring in each new brand.
"If I wanted to stock another brand next year I would take the plunge but you think very carefully about it because you don't really want to make a mistake," concludes Jones.
If you would like to add jewellery to your store's offering, Spring Fair in February is the place to be. The show has a buzzing Fashion, Jewellery & Luggage sector, stocking fashion jewellery brands including Dansk Smykkekunst, Shan-Shan, Lola Rose Jewellery, BOING Jewellery Ltd and Life Charms, who offer bracelets, necklaces and earrings on cards – perfect for a shop short on space!

If you'd prefer to offer something more special – such as Clogau or Nomination, as Jones does, you can meet these brands and others including Lily & Rose, Astra Jewellery and GoFrey Silver Jewellery to assess their collections for inclusion in your store at Jewellery & Watch, which is co-located at the NEC Birmingham with Spring Fair. Jewellery & Watch offers a range of jewellery options from costume and fashion jewellery to fine jewellery, so you're sure to find something to suit your store.
Get your free ticket to Spring Fair now to get access to both shows.
FIND THE PRODUCTS TO TAKE YOUR BUSINESS TO THE NEXT LEVEL