20 Nov 2019
The 7 Best Christmas Adverts of 2019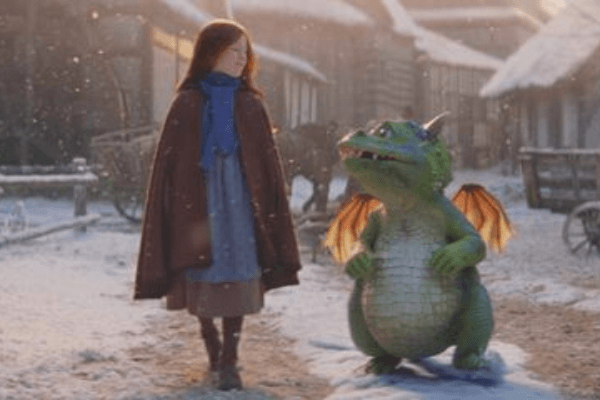 It's well and truly Christmas when the Christmas retail adverts arrive on the television, and in recent years – on YouTube. If you haven't seen them all yet don't worry, we have, and we've rounded up some of our favourites including the infamous John Lewis ad featuring Edgar the dragon.
Tesco - #DeliveringChristmas
Tesco's Christmas advert shows a delivery man travelling back in time delivering people their Christmas shopping to celebrate the retailers 100th anniversary. He makes some interesting deliveries including Winston Churchill, a TV Show, and even Santa's reindeers.
John Lewis Partnership – Excitable Edgar
The long-awaited John Lewis Christmas ad, featuring rock band Bastille, has been a huge hit this year. It features Edgar the dragon and his friend Ava who are spending Christmas time together.
Very – Get More Out of Giving
Very has opted for an animated Christmas ad showing a community coming together to give an elderly man and his dog a great Christmas.
Sainsbury's – Nicholas the Sweep
Sainsbury's is marking their 150th anniversary with an advert showing the story of a young boy Nicholas, who eventually became Santa Claus.

Joules and Wallas & Gromit – Christmas at the Click of a Button
As you'd expect from Wallas & Gromit, the Joules Christmas ad shows the duo decorating their house 'at the click of a button.'
Amazon – Someone to Love
The Amazon Christmas advert celebrates love at Christmas time, showing people handing out Amazon parcels and singing.
Barbour – 125 Years of Blooming Barbour Christmases
Barbour has gone for an animated Christmas advert of Santa wearing the same Barbour jacket for over a century, to show the longevity of their jackets.
Want to make the most out of Christmas 2020? Visit Spring Fair this February and source products for your retail store and discover the 2020 trends.