A Mob of Meerkats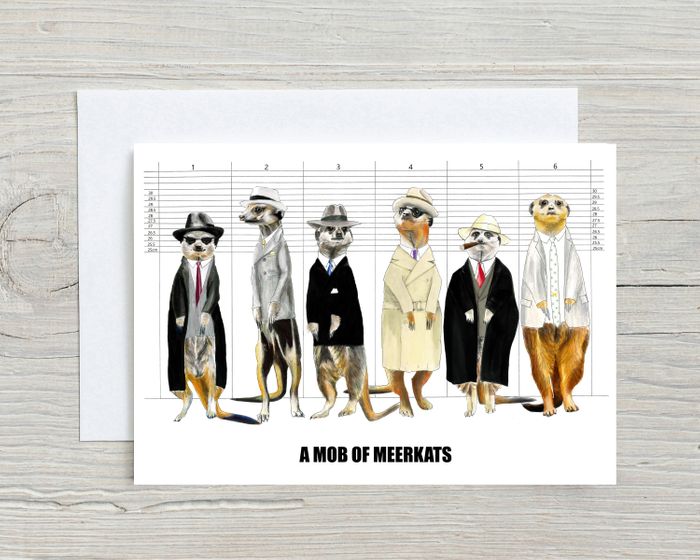 Part of the 'Collective Nouns Collection', these are perfect for those with a sense of humour and a love of the English language. And perhaps one for the rebel too!
Featuring (from left to right) mobsters Sam Giancana; Lewis 'Lepke' Buchalter; Bugsy Seigel; Vito Genovese; Al Capone andPaul Castellano in a line up. Because crime doesn't pay!
Originally painted in watercolours.
Printed in England on 300gsm premium FSA approved card stock, comes with a white envelope and recyclable clasp or a biodegradable film sleeve.
Categories
£0 - £19
Him
Her
Couples
The Family
Children
Greetings & Stationery
Kids & Baby
Stationery, cards & wrapping
Home Décor
Gift