24 Jan 2019
The 5 Bestsellers of 2019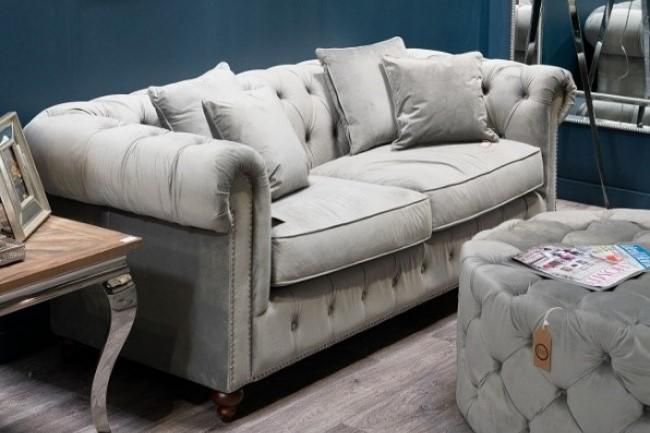 Let's start the New Year in the best way…with a look at what 2019 is going to bring. Being in the world of interiors means consistently being on your top game so we're bringing you a dose of interior inspiration focused on trend, style and specific products with our predicted 5 bestsellers of 2019.
The Velvet Chesterfield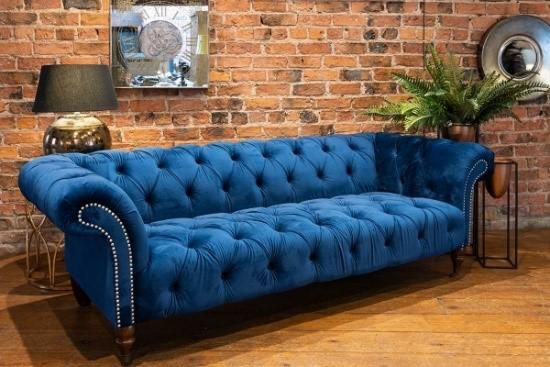 The Chesterfield sofa is not going anywhere, after 300 years of this iconic piece, it's safe to say the Chesterfield is one of the most famous designs and we are sticking by it! The established style has seen many versatile variations in its time moving from a classic leather form to plush velvets creeping in over the years, both still popular in the interior world. While aged leather gives a timeless and strong look, opulent velvet broadens the style to give a more on trend feel. Despite having a robust exterior, Chesterfields are known for comfort too meaning this grand piece creates a regal appearance with a homely feel. So, with a wealth of styles, materials, colours AND comfort rolled into one, you can see why we are opting for this as a continued bestseller.
Au Naturel Interiors
It's time to get connected to your roots and immerse yourself in an all-natural look. This raw and intrinsic style features a contemporary twist and is especially suited to tables and seating, look out for a live edge feature, this style will work seamlessly into many décor schemes from rustic to modern to traditional. In keeping with this, natural materials in general are also one to get involved with including dark woods and leather.
The 2020 'It' Colour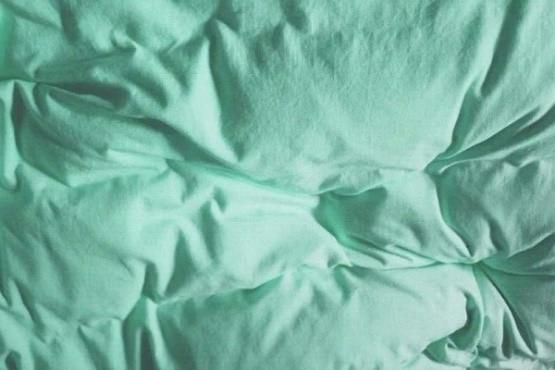 2020 may sound far away but it is already on the horizon, especially in the world of interiors, a fresh and lively tone is set to make a huge impact. Be sure to save the term 'Neo-Mint', as trend forecaster WGSN has labelled it, this colour pop will be dominating the world of interiors over the coming years. Aligning a modern style with nature, be sure to look out for this colour on various interior pieces including wall colours, tiles, lampshades, bedsheets, armchairs and more. An optimistic colour to kickstart a new decade, this pure and clean tone is expected to evolve and grow.
Swish, Swish – Fringing is Back!
Fringing is the must have feature, this retro trend is coming back with a bang! Proving popular amongst interiors, fringing is sure to make appearances across lamps, cushions, curtains and even pieces of furniture. By featuring this playful element on trendy items ensures there will be a modern twist on the classic bringing it up to date and at the forefront of interior trends. Jump into the tassel trend and get ready for the year!
Industrial Lighting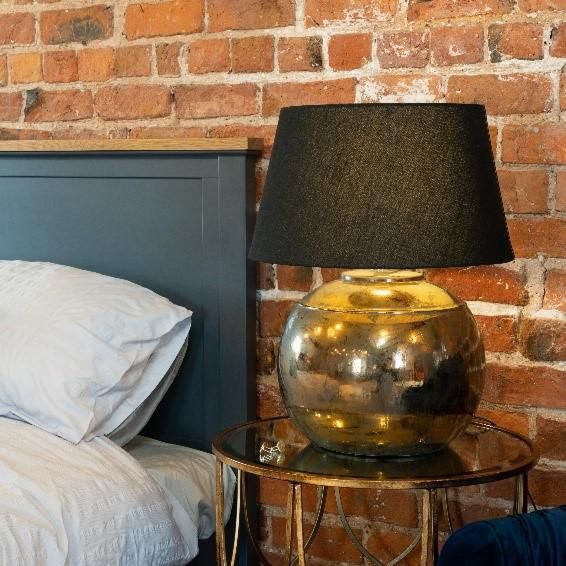 With industrial luxe interiors set to be huge, industrial lighting will be an enormous part of this! Expect to see a variation of lights and lamps which will create interesting and eye-catching accessories for a range of interior décor schemes. With spotlight table lamps, tripod floor lamps, variations on the ever-popular angel poise lamps and colours such as black, brass and gold being focal points, this is sure to be a bestseller in 2019.
See 2019's best sellers on display at Spring Fair. Register for the show and visit Hall 1 for home interiors.