04 Aug 2021
Spring Fair Announces Action Packed 4-day Show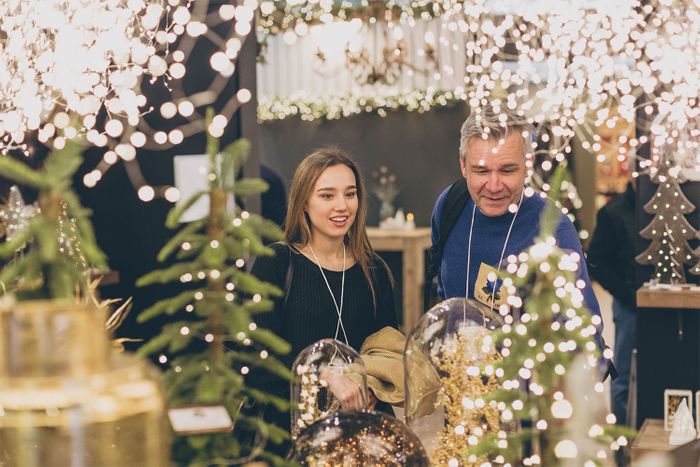 With input from over 3,500 exhibitors, buyers and partners, Spring Fair, the leading Home & Gift show, has announced that it will become a four-day show. The new show dates run from Sunday 6th – Wednesday 9th February 2022 at NEC Birmingham.
Simon Lau, Event Director, Spring Fair, says: "After extensive research, analysis, and collaboration with over 3,500 exhibitors, buyers and partners, we have taken the decision, which reflects industry opinion and buying behaviours, that Spring Fair will become a 4-day show. We have listened to our customers who had overwhelming feedback that the show was a day too long.
"Buying behaviours have changed in recent years and visitors have communicated that they welcome a 4-day show and that a more condensed few days with the same number of talks, demonstrations, and meetings would make it a more dynamic and action-packed event."
Sarah Ward, CEO, The Giftware Association says in support of the new show dates: "We are thrilled to hear and fully support that Spring Fair is evolving to a 4-day show from February 2022. This change has been a long time coming, driven by collaboration and feedback from the community with the aim of delivering a better return on time and investment for both exhibitors and visitors alike. Spring Fair is still the largest and longest home and gift trade show in the UK, and I'm excited!"
Jeff Moody, Commercial Director, Bira adds: "Bira welcomes Spring Fair's decision to change the length of the show from the usual five days to four days from February 2022. Both retailers and exhibitors have asked for this so that they can better concentrate their time and resources into a focused four days. This is a great example of listening to what your customers want and delivering it – well done Spring Fair."
With feedback from customers directly shaping the show's priorities, initiatives being rolled out place even greater focus on newness and delivering improved Return on Investment and Return on Time. Four key destinations offer Gift, Home, Fashion and Sourcing, with Gift and Fashion set to be the largest gathering in Europe providing a one stop shop for buyers to source the latest products. Curated Meetings will offer dedicated networking and facilitated, pre-approved and pre-booked meetings between exhibitors and buyers.
Helen Cottrill from Spring Fair exhibitor ENESCO highlights the positive benefits; "A four-day show makes total sense to us, we have no doubt that the customers will visit within the revised time frame, and this will have a positive impact on the traffic on Tuesday and Wednesday. Ending the show after a busy last day leaves us with the Spring Fair buzz long after the show. All in all, a positive move by Hyve, the Enesco team cannot wait to get back to trade fairs."
Andrew Daniels from RSW International also welcomes the change; "We are very pleased to hear that the show is moving to a 4-day only event. Having been an exhibitor at the Spring Fair for over 30 years we have seen the need for this move for quite some time. Buying habits have changed as has the landscape in which we sell over the years. To this end we see it as a very positive step taken and as a business look forward to being truly focused, prepared and ready for what we now expect to be a very busy and rewarding four days."
Nigel Waller from Art Marketing adds; "Moving Spring Fair to 4 days is positive for our industry and will certainly generate busier days throughout!"
The four-day show has also been welcomed by retailers. Sarah Laker, Owner, Stationery Supplies says; "I think it's a great idea, one less day being away from the shop. A win-win for me."
For further information please visit: https://www.springfair.com/welcome