06 Dec 2019
Living Room Trends for 2020 – Interior Design Ideas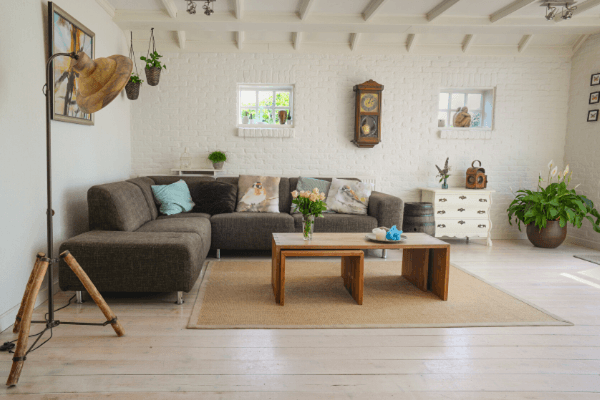 While home décor trends have longevity, every year consumers tend to favour certain styles over others. If you are looking to design a living room, or stock living room products in your retail store, these five living room trends are set to be on-trend for 2020.
Warmer Neutrals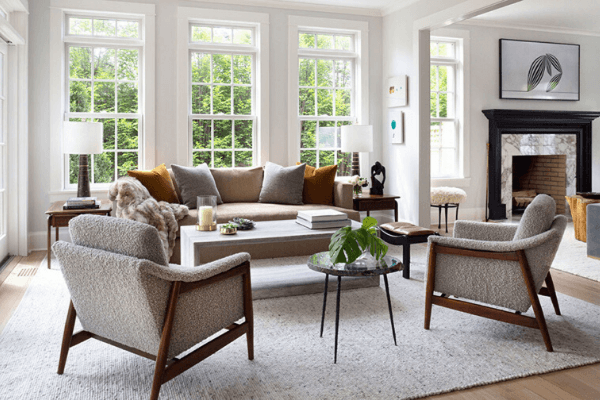 Maison Global
Living room trends for 2020 will see people moving away from colder greys, opting instead for warmer neutrals with a yellow base like beige and taupe. These colours are the perfect primary colour to build upon. Warmer neutral colours turn the living room into a relaxing sanctuary that make the house feel like a home.
Layering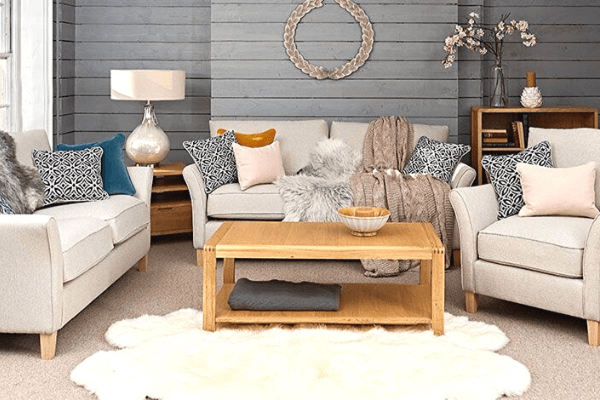 Wood Furniture
Layering will be an important living room trend for 2020. Layering cushions, knits, rugs, throws and faux furs can give personality to any room. This trend will be particularly popular coming into AW 2020, but consumers won't be afraid to add lighter layers for Spring and Summer.
Greens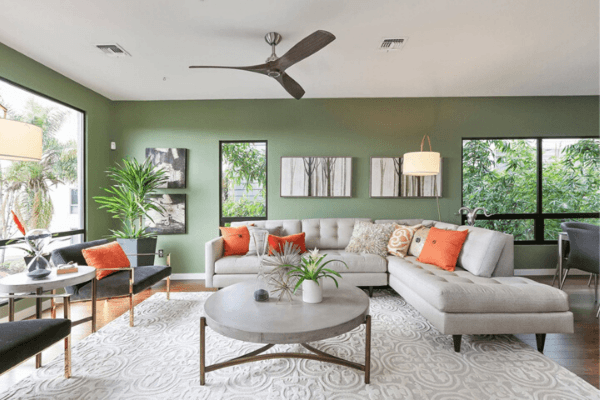 Home Designing
Green is the colour of choice for living rooms in 2020. Darker greens will be used as a base colour in larger rooms and as an accent in rooms that need more light. Pastel greens will also be on-trend in living rooms with a more Scandinavian look and feel. Green looks well paired with warm neutrals and salmon pinks.
Textures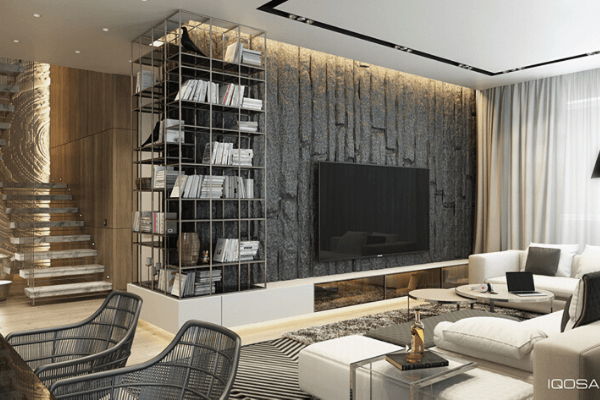 Home Designing
Texture can make a room feel appealing and comforting. It is a firm staple for 2020 living room trends. The easiest way to add texture to a room is by using rugs, throws and cushions but couches and even walls can be experimented with to add even more personality to the room.
Geometric Patterns
Architecture Art Design
For the modern household, geometric patterns have been around for a while and they will continue into living room trends for 2020. It is easy to overdo this trend, so using it as an accent is a practical way to incorporate it into a room without having it take over. In the living room this trend works well with lighting, in art and on soft furnishings.
Looking for more retail trends? The Summerhouse at Spring Fair is the destination to discover future trends in the home and gift sector.