30 Jan 2020
How does Google work?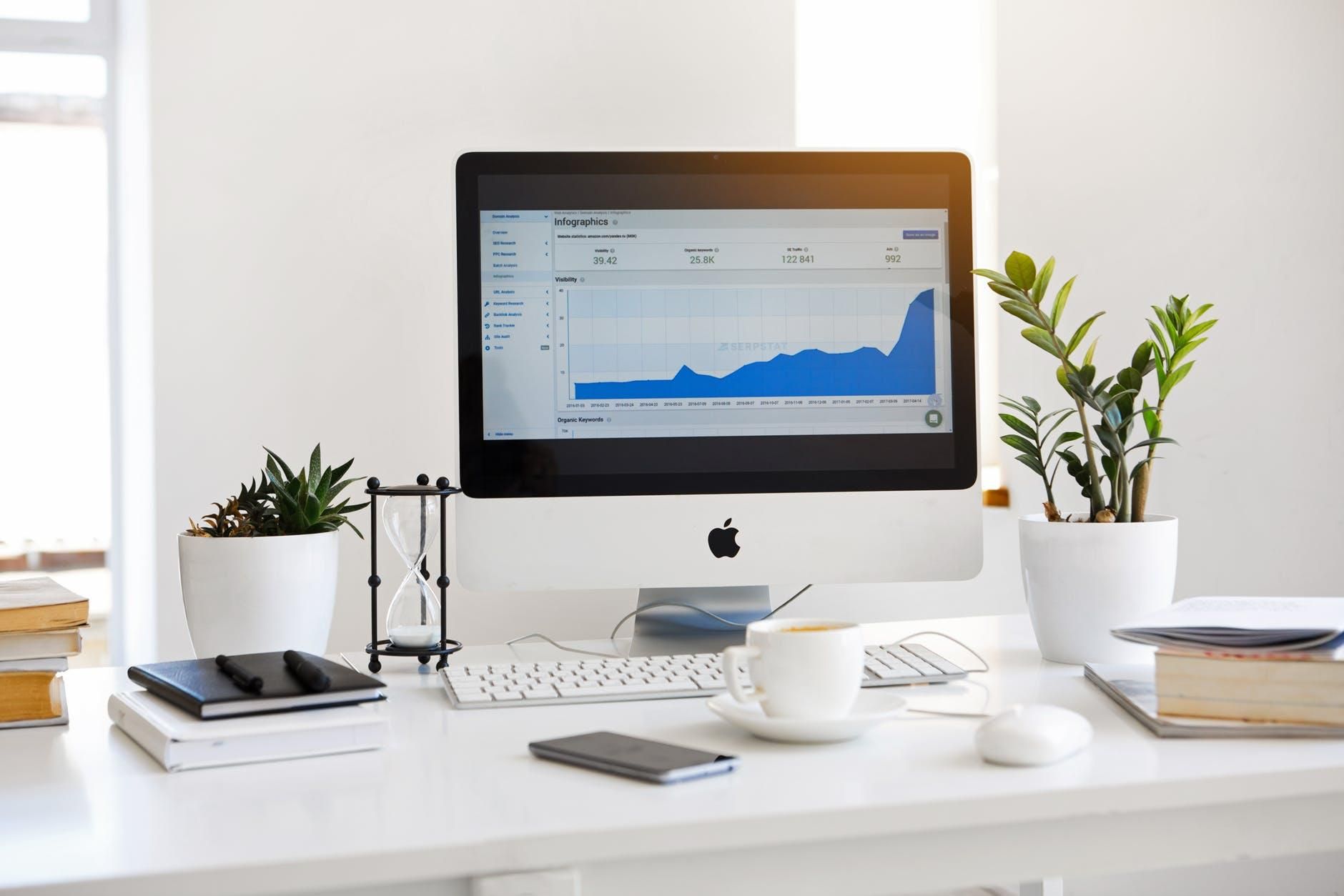 Google's goal is to replicate the offline process that we all go through when deciding who to trust in various situations. For example, I trust my greengrocer to tell me all about fruit and veg, but probably don't trust him to tell me how to fit my new dishwasher.
Google works in a very similar way and has developed a series of ranking signals to determine how useful your content is for a variety of different searches. These signals range from keyword specificity - does your website mention the keyword? All the way through to how many industry relevant websites link to your website and how reputable are they?
The job of a digital marketing agency is to develop these ranking signals on websites and online shops to provide Google with the information needed to rank the site more highly for relevant searches.
So how can you develop your digital strategy to help your customers find you in Google?
Understand where you are starting
In order to develop an effective digital strategy that will drive growth for your business, you first need to benchmark where you are now. Using data to weigh the strengths and weaknesses of your current position in relation to your competitors will enable you to define actions to improve your rankings.
To start, decide what your website goals are and how you can measure success. You can then set up tracking to monitor progress as you implement your strategy. More importantly, tracking will enable you to calculate your return on investment so you can allocate more resources to the the actions that are driving sales and fewer to those that aren't.
Tracking can be set up to a good level using free Google tools such as Google Analytics, Google Search Console and Google Tag Manager.
Deciding what to rank for
When deciding which keywords to rank for in Google it is important to pick the battles where you have the best chance of success. This involves weighing up the following factors to select achievable keyword targets.
Search volume
Difficulty
Domain authority of current first page websites
Page authority of current first page websites
Plug & Play use industry SEO tool Moz to develop our keyword lists and analyse the data using the metrics above. However a similar list can be compiled in Google Ads which is available for free. Instead of using the authority scores, you can check the quality of content, keyword usage and overall website performance of the websites holding the top 10 positions in Google. This will help you to determine how competitive your website is in comparison to your page 1 competitors. Moz offers a small number of free searches a month which can be used to make final decisions about the keywords to target and the battles to engage.
Increase your market size
If you are fishing in a 1m x 1m square of a lake, how can you catch more fish?
Use better bait
Increase your fishing area
In digital marketing terms, method 1 is equivalent to improving existing rankings to gain more visitors to your online shop. Method 2 refers to increasing the size of the market that you operate in.
A classic example of method 2 is our client Home & Roost. They are a family owned eCommerce business who sell rabbit hutches and runs. Following a keyword analysis we identified that there was a promising market for guinea pig hutches and runs. Home & Roost had the opportunity to tap into a new market by selling their products to guinea pig owners. In other words, they expanded their fishing area. Guinea pig product sales have opened up a new level of revenue generation for Home & Roost and account for 6% of their annual sales.
Are there any new markets that you can access in order to increase your market size?
Take control of the things you can
Ensuring that customers can find you for your brand name is imperative. If customers are looking for you, you need to be sure that they will find you. We recommend creating a business listing for your brand and including a link to your online shop. This is one of the simplest and most cost effective ways to secure your place at the top of Google for brand related searches. Whenever a customer searches for your brand name you will appear in the top right-hand side of Google.
About Plug & Play
Plug & Play are a web design and digital marketing agency with offices in London and Surrey. They work with business owners and marketing managers to improve the performance of their websites and online shops to drive profitability online.
Come and hear Plug & Play's talk on 'eCommerce Strategies for Success' at the Spring Fair. Peter Richman, Managing Director at Plug & Play, is speaking on the Retail Skills Stage at 2pm on 3rd February.