20 Nov 2018
Geneva auction underpins revival in pearl jewellery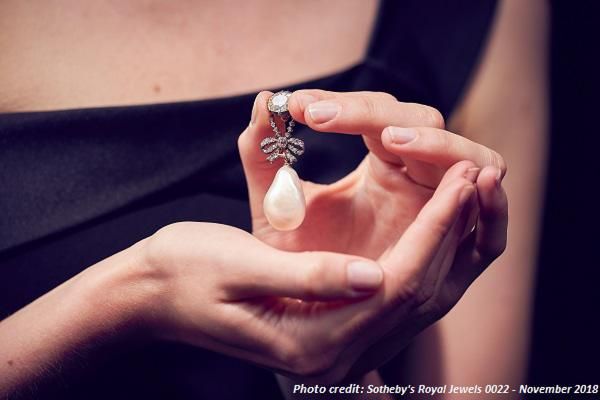 GENEVA, November 2018 - Fierce bidding at a Sotheby's auction led to a $36 million world record price for a pearl that belonged to Marie Antoinette and underscored a growing consumer appetite for pearl jewellery.
While the global news headlines about the Marie Antoinette jewellery sale will give a further marketing boost to pearl jewellery sales in the UK, the impact may be limited due to ongoing consumer worries linked to Brexit.
A ping-pong bidding war between two telephone bidders went on for almost half an hour in a packed room at the Mandarin Oriental on November 14, before one of the bidders snapped up the pearl and diamond pendant that was formerly in the collection of Marie Antoinette.
The world record price achieved for a pearl was very much due to its provenance – the fact that the last Queen of France had held this piece in her jewellery collection shortly before being sent to the guillotine.
Pearl design trends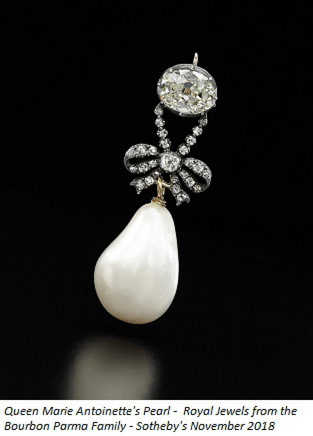 The timing of the Sotheby's sale has coincided with a shift in global consumer tastes towards more contemporary designs in pearl jewellery.
Designers such as London-based Sara Peymanpour and brands like Yoko London have launched pearl jewellery collections featuring contemporary and innovative design twists, getting away from the traditional "granny" pearl set.
"The Marie Antoinette sale has heightened the fascination with pearl jewellery, at a time when there is more pollution in the oceans, and fewer pearl divers, tightening the available supply," said Kristian Spofforth, Sotheby's head of jewellery sales in London.
While pearl jewellery is back in vogue, the immediate impact on sales in the UK market may be limited by pressing uncertainties among consumers over what Brexit will mean for jobs, as well as a weaker pound, retailers said.
"Pearl jewellery might see a boost, but consumers on the High Street are being very cautious while there is so much uncertainty linked to Brexit," said Jayant Raniga, director of PureJewels, a jewellery retailer in east London.
The impact of two recent royal weddings on consumer trends will prove to be much greater than the Geneva high-value jewellery auctions, as consumers are more in touch with living royals like Prince Harry, than stories from the past.
"Prince Harry connects with the normal person – he is down-to-earth," Raniga said.
The royal wedding of Prince Harry and Meghan Markle in May triggered a surge in demand for three-stone diamond rings, while Princess Eugenie's pink padparadscha sapphire engagement ring highlighted consumers' growing tastes for coloured gemstones.
Another high-profile sale at the November Geneva auctions was a rare pink diamond, the Pink Legacy, weighing just under 19 carats, which sold at Christie's to jeweller Harry Winston for $50 million, a world record price per carat for a pink diamond.
"Coloured diamonds, especially pink, are a favourite of mine and I was excited to see images of The Pink Legacy which sold at a record price per carat at Christies," said London-based jewellery designer Aishleen Lester.
"I think these record holding events like the sale of The Pink Legacy and Marie Antoinette's pearl jewellery, do affect trends: pink diamonds and pearls have received more coverage, and therefore subliminally rise to the surface and become highlighted within our unconsciousness - a demand created."
Looking for more retail insights? Visit Spring Fair, the UK's biggest retail trade show, this February and take part in our free workshops and seminars. Register for your free ticket here.