20 Jan 2021
Editor's picks: the best of Spring Fair Christmas
Ahead of Festive Focus Day on 21st January, our editor takes a look at some of the most exciting Christmas ranges our exhibitors have to offer.
Ling Design

Ling Design Group's 2021 Christmas brochure has been dropping through customer's doors over the past few weeks. Those who have already looked through our collection will have noticed our exquisite and compelling new designs, additions to our most popular ranges and brand new gift packaging from our Penny Kennedy range.
The new Christmas 2021 range perfectly captures the magical spirit of the festive season in one distinctive collection of fresh and energised greetings cards and continue to make significant steps towards sustainability and protecting the environment. We have removed all acetate from our boxed cards and have introduced a belly-band into our cello packs. We are glitter free in our new boxed and single range and continue to roll out eco-friendly packaging across all our ranges.
History & Heraldry

The go-to company for all your impulse-buy needs – specialising in personalised, sentiment-based and Christmas gifts for a whole variety of retail outlets, including garden centres, visitor attractions and independents. Our Heart & Home brand is ideal for your home fragrancing category, with soy wax and stylish collections core to the range. With all our gifts designed in the UK, you can be assured of quality, originality and of course bestsellers. We have been in the GTN top 5 best-selling Christmas gifts for 10 consecutive years.
Heart and Soul Studio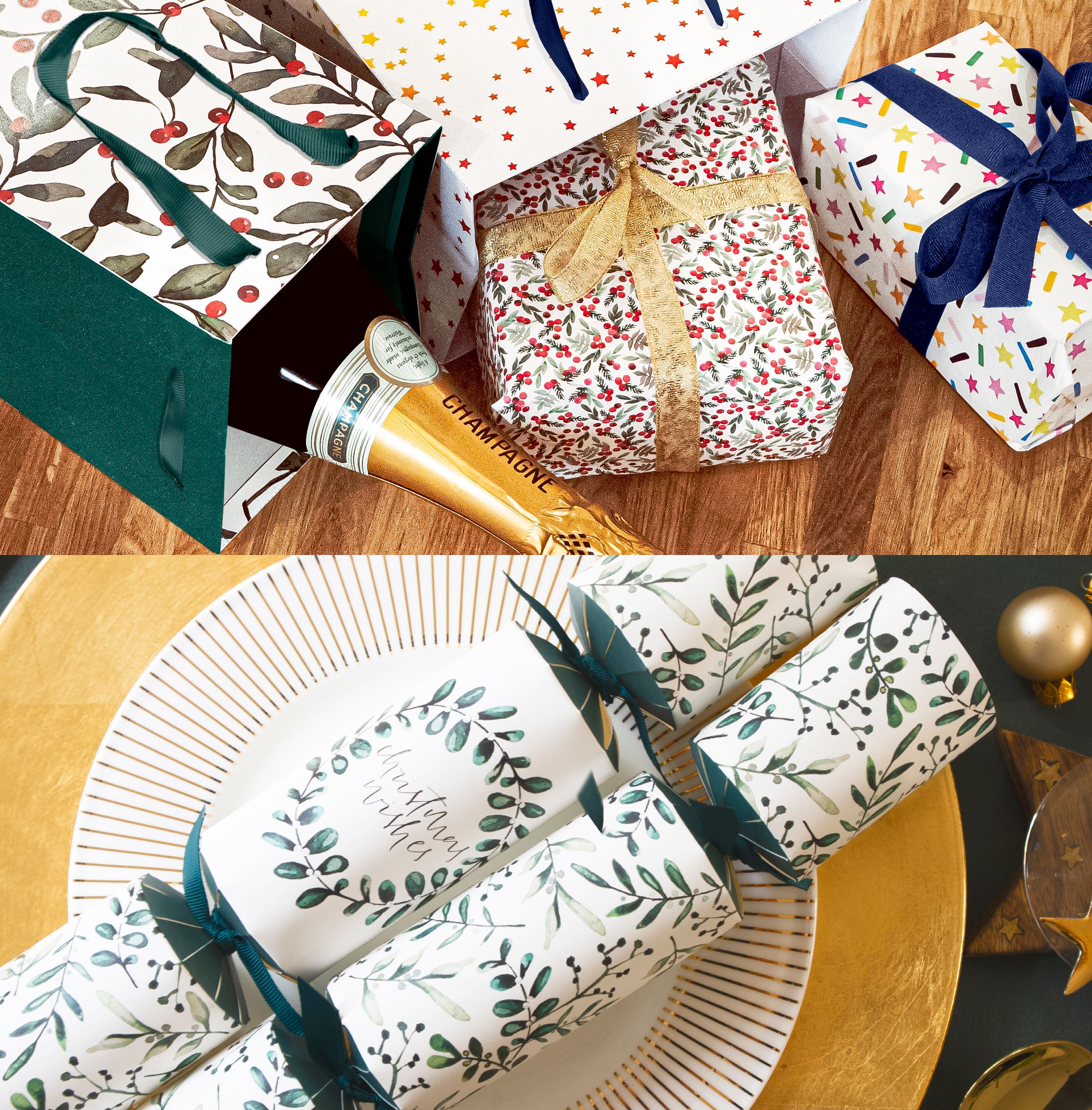 Heart & Soul Studio create a series of fun and engaging, yet affordable paper made products. With over 40 years of industry experience, we began our journey by becoming leaders in quality Christmas crackers at a range of price points. We proudly hold on to our legacy, bringing with us our wealth of experience, knowledge, and loyal approach to business.
As experts in paper made products, we are diversifying our offering, introducing a series of brands with beautifully designed, yet economical ranges including paper games and sustainable products.
We provide a high level of customer service to each and every client and have the ability to produce unique products, accessible to a range of markets.
Widdop

WIDDOP's 135-year history of innovation and excellence in giftware trading has solidified WIDDOP and Co's status as one of the UK's best wholesale gift companies. William Widdop established the company in 1883 as a manufacturer and retailer of fine clocks and jewellery. Now, with a focus on consumer trends harnessed and driven by our in-house design and product development team we have firmly established ourselves as one of the most esteemed giftware suppliers in the industry. Our portfolio of 24 brands contains over 8000 wholesale gifts and home accessories available to retailers from large national chains and department stores to independent gift shops, card shops, home stores, wholesalers, online retailers and international stores.
Floralsilk

With over 1,200 new products on offer, the 2021 Floralsilk Christmas Collection is based on elements that embrace the magic of Christmas through the wonder of the natural world to bring a sense of community, responsibility and simplicity to Christmas. A 'back to basics' post pandemic feel that speaks of hope, growth and renewal.
One theme that demonstrates this perfectly is our 'Nature' range. Sustainable and conscious with a palette that includes beach blues, corals and taupes. Using natural materials and textures including paper, metal, wood and grasses, this theme is fresh, clean and pretty.
Another of our 2021 themes is our 'Earth' Collection. Deep earthy tones of greens, oranges, browns and reds give a real feel of Christmas in the country. Think pine cones, berries, classic greenery and a few friendly gonks.
As well as the traditional, there is certainly some flamboyance in the trends for Christmas 2021 and our 'Fire' theme is a great example of this. Pink and red pampas grass decorations with the inclusion of floral accents add a modern twist to a warm & opulent red, gold and pink colour palette.
Lightstyle London

Established & founded by Jason Zhang & Eckhard Liebert in 2001, LIGHTSTYLE LONDON Lighting Products have enchanted many independent Retailers and Up-market Store groups worldwide.
Our creative London-based Team have inspired and transformed the 'simple fairylight' into a wide spectrum of design-led & decorative objects for Homes & Gardens, Events & eye-catching Window Displays.
We believe in a strong Retail and visual Customer Appeal & visual brand recognition, such as our beautifully handcrafted 'Botanical Art' Collection which has acclaimed world-wide admiration.
Tinker Tailor

Unique Christmas & Souvenir decorations and stockings to fill. Collectible themed hanging ornaments for all occasions designed in London and made by award winning craftsmen. The detailed embroideries on luxurious fabric with heritage style beadwork and reels of dazzling silver and gold threads is unmistakably the work of Tinker Tailor. For a miniature replica of artwork why not request our custom designed printed metal decorations or see our stock lines. Our clients include department stores, boutiques and heritage gift shops all over the world. We create fully customised and bespoke designs for our clients each season to complement our vast range of classic shapes and back catalogue of themes.
We Love Seasons

We Love Seasons was founded by Malene and focuses on offering contemporary decorations and gifts for Christmas, Halloween, Easter and Valentines. Malene aims to capture the essence of her family's traditions at these special times of the year, and the latest collections feature designs inspired by her Scandinavian heritage. Indeed, We Love Seasons' goal is simple: to provide timeless decorations and gifts which can be used year after year to become family treasures.
Register for Festive Focus Day on 21st January 2021 to discover the upcoming festive trends and some top tips on how to make your stock fly off the shelves this December.