11 Nov 2020
6 tips for buying during the pandemic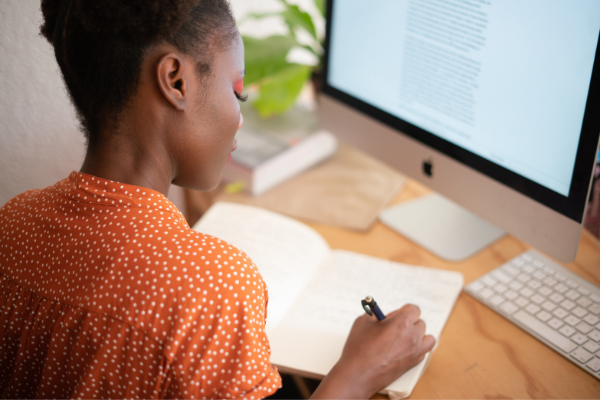 It's no secret that each and every customer is looking for something a little bit special when they shop for their homes. Whether it's decor and accessories to make their house feel like home or cookware and gadgets to make their lives easier, the products they're looking for simply have to fit with their lifestyle. But on an everyday level, creating a perfectly tailored collection for each and every unique customer is simply not viable for retailers. That being said, bagging a range that your customers will love is still possible. We're here to tell you how, with a few top tips for buying during a lockdown.
Understand your niche
Whether you're a new retailer or a long-standing shop, finding a niche is key. It doesn't have to be anything really specific, but you should understand your customer demographics and the things they are looking for from you. Remember, during the pandemic, their wants and needs might have changed (don't be afraid to ask them). Whatever it is, make sure you know exactly who your customer is and what need your shop is helping them to meet. That doesn't mean other people can't also purchase from your shop, but it will help you to narrow down your buying strategy into a more streamlined and efficient collection.
Make a shopping list
One of the great strengths of independent retail is the personalised service these shops can provide and during the lockdown, customers want to know that they're really being listened to by the businesses they choose to support. Consider keeping a "shopping list" of your customers' requests and feedback and ask them what they'd like to see from you next. This way, when you come to your next buying cycle, you'll already know exactly what your customers are looking for and you'll be able to filter through the relevant pieces and collections with ease.
Pick and choose your trends
We all like to be on trend and up to date so of course trends will always play a part in choosing what to stock. However, trends are not a one-size-fits-all concept and some seasonal trends simply won't be right for your shop and customer. Again, this all comes down to listening to customer feedback and identifying the trends that will help them to achieve the look that they want. Equally, consider having a more constant collection within your stock rotation. Regular items, that can become firm favourites in your customers' homes, are an equally important part of your range and will help to boost that all important customer loyalty.
Ask for samples
Don't be afraid to ask suppliers for samples (within reason of course). Most buyers will agree, the best way to really understand if a product is right is to touch and feel the materials. Whilst trade shows and showrooms are paused during the lockdown much of the tactile and sensory elements of buying have gone. However, many suppliers are happy to send samples to retailers before an order is placed, which can be a useful tool for buyers making those purchasing decisions.
Don't be scared of online sourcing
As we've just mentioned, "normal" buying has gone out the window at the moment, and many retailers are having to turn to other channels to discover the latest collections. Whilst the online buying experience is not the same, it is the only way to discover new stock right now. Tuning into virtual forums, such as Spring Fair @ Home, can help you to discover new collections and see what your suppliers have to offer for the season ahead. Customers are demanding newness now, more than ever, so make sure you're keeping up to date and rotating your stock any way that you can (as long as it fits with your niche, of course!)
Keep communication lines open
Communication is key. Communicate with your suppliers, communicate with your team, communicate with your competitors and communicate with your customers. During this challenging time, one of the most important things for us all is keeping the lines of contact open and honest. Ask your suppliers what their challenges are; is there any way you can make their lives easier when it comes to deliveries, for example. Check in with your team and listen to the conversations they've been having with customers; they are an additional set of eyes and ears on the ground and can provide valuable input into purchasing decisions. It might seem counter-intuitive, but your competitors are in the same boat as you, so make sure you're working with not against them. Share what's been working and what hasn't in terms of trends and collections, as well as any insight into particular suppliers who may be running promotions or lowering minimum order quantities, for example. And finally, it might sound obvious, but talk to your customers. No one knows what your customers want better than your customers themselves, so ask them. Whether you're using social media, calling through to some of your regular customers or asking for feedback online, foster a two-way relationship that encourages customers to reach out to you with their wants and needs.
We'd love to hear your top tips for buying during the lockdown. Share your tips on social media using the links below.
---
If you liked this article, you might also enjoy: