18 Nov 2019
4 Reasons our Exhibitors Come to Spring Fair
Deciding whether, or not, to exhibit at a trade show can be a tricky task. To help you make your mind up about exhibiting at Spring Fair 2020 we have put together a few reasons why our current exhibitors come to the show from their eyes.
1. Launch New Products
"We've attended Spring Fair since 1991. We save all our new launches for the show. Spring Fair is a great opportunity to meet all our customers in one place. It's vibrant with a fantastic atmosphere." - Paul Hooker, Joe Davies
"We launched 100 new products at Spring Fair 2019 which were very well received, and we have had lots of orders placed. It's very well attended and offers lots of breadth and depth of products for home and gift sectors." – Elaine Anderson, Blue Bone
"Spring Fair is the main trade show for the party sector in the UK, and it's the perfect time of year to launch new ranges to the market. The show is all about building new relationships in a vibrant and exciting setting." – Charlotte Terry, Amscan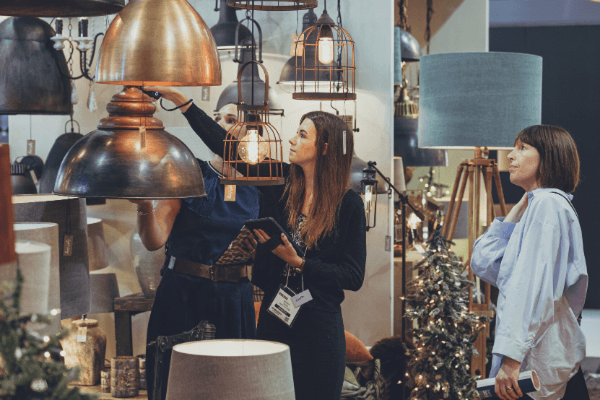 2. Meet New and Current Customers
"We met all the big guys in 2019! We saw department stores like Selfridges and Top Shop, River Island and quite a lot of lovely independents that placed orders at the show." – Kirsty Pendry, Auteur Limited
"We've been exhibiting at the show for 21 years. Our aim is to sell products, and the show is one place to show our full brand offering. It helps attract new customers, especially export customers." – Rachel Church, Rachel Ellen Designs
3. On-Site Orders
"Wow ... What a Spring Fair. Records broken left, right and centre. We just wanted to say a huge thank you to everyone who came onto the stand, we cannot do this without you. We march forward, but first ... a nice cup of tea." – The Art File
"Really excited after the response from our first show at Spring Fair. Our products now have a family (the organic traders in the UK) to go to and are already being prepared for their trips far and wide across the country. Thank you everyone for your kind words on our products and we are looking forward to working with you into the future." – Cult Nature
"I didn't expect much from the last day of the show, but I stand corrected because in the first 15 minutes two brand new retailers came through with a strong desire to buy and placed an order straight away!" – John David Van Kirk, Art Brand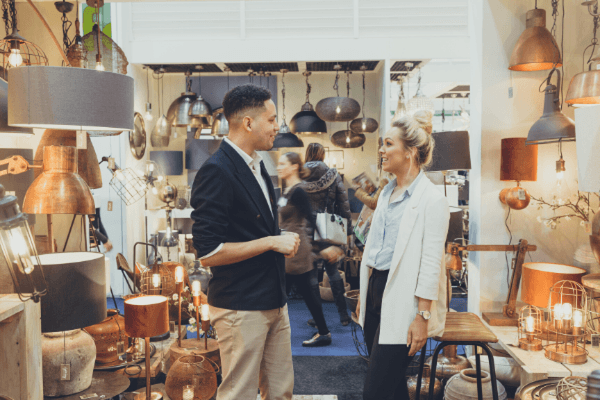 4. Sales Leads
"The quality of leads has been exceptional, orders on the stand have been exceptional and recruitment of sales agents has been exceptional. We got everything we hoped for – and more. I feel very positive about how the show has gone. I never put targets on shows, but we received quality leads and the whole event exceeded our expectations." – Peter Wootton, Riverco Trading
"Winning Spring Fair... Our best show ever with record numbers of new leads, soon to become customers, and more importantly, friends." – Palmer Agencies
Looking for more information about exhibiting at Spring Fair? Apply for a stand here and our team will get back to you with everything you need to know.