Success Story: Whitefurze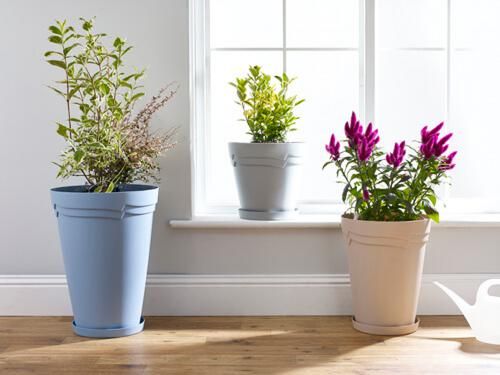 "Spring Fair has a unique ability to attract top people in the market. So every discussion we have is likely to lead to something of value to our business, and every lead is a genuine opportunity."
Sophie McCarthy, Marketing Manager, Whitefurze
---
FOCUS AND CHALLENGES
Whitefurze is a leading manufacturer of products in the storage, housewares, garden, food storage and food preparation markets. Established almost 40 years ago, the company has developed a wide and loyal customer base amongst both independent retailers and the major multiples, grocers and cash and carry wholesalers.
The Whitefurze brand has been built on a strong commitment to innovative, practical, high quality products supported by a customer focused organisation. Through its UK manufacturing capability and huge 160,000 sqft, 22,500 pallet space warehouse facilities, Whitefurze is able to always meet customer demand including seasonal variations.
With a field force targeting independents and a National Accounts Team servicing the UK's major multiples, the company has developed a go-to-market strategy for generating new business.
OBJECTIVE: Use Spring Fair to create opportunities to win new customers.
---
THE SPRING FAIR SOLUTION
Since the company was established, Whitefurze has used Spring Fair as an opportunity to promote its full range in one place and to launch new products. Spring Fair is the ideal place to enable all stand visitors to touch the products for themselves, to see and feel the quality and build confidence that their customers will want to buy them.
To maximise its return on investment, Whitefurze use a strong promotional programme involving e-shots, postal mailings and social media all designed to excite customers and prospects about new products being launched at the show. In addition, the company takes full advantage of the Spring Fair website, show guide and social media activity to build its brand presence.
---
"Of course we will be back next year, we've already booked the stand."
Sophie McCarthy, Marketing Manager, Whitefurze
---
BENEFITS
Whitefurze use Spring Fair to make a brand statement, promoting the company's values and strong UK capability to support all its customers.
Launch new products
Present the company's latest high quality products
Highlight the breadth and depth of the growing product range
Attract new customers
Build relationships with new prospects
Hold discussions with key people and organisations from across the industry
Highlight customer service
Demonstrate how the team works hard to support each and every customer
Identify new products each customer could trial in their outlet
---
"We've been part of Spring Fair for nearly forty years and it is a core part of our programme to keep generating new business with new customers."
Sophie McCarthy, Marketing Manager, Whitefurze
---
RESULTS
Met more than 300 customers, prospects and industry contacts
Used the show to make a major brand statement
Gained valuable customer feedback on new products
---
"Spring Fair gives us a unique opportunity to reach all parts of the UK market. It's important to us and we value it very highly."
Sophie McCarthy, Marketing Manager, Whitefurze