Success Story: SUCK UK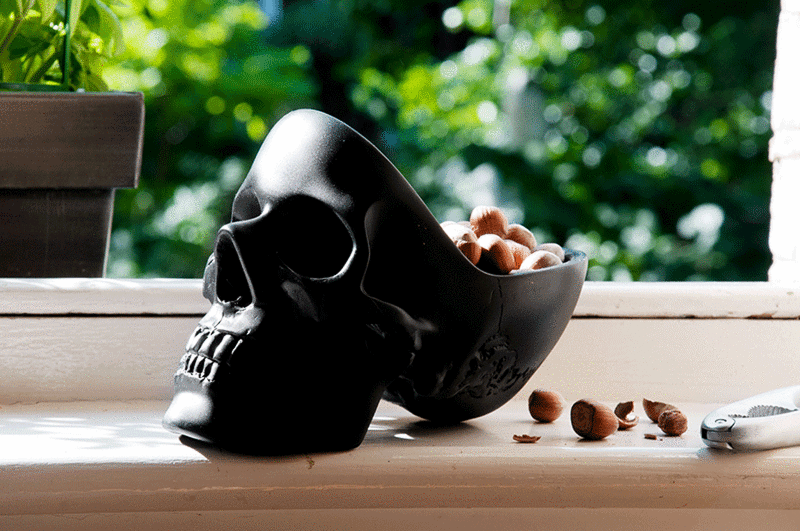 "The first time we exhibited at Spring Fair, we knew within 48 hours that this was the best route-to-market strategy for us. All our product development deadlines are now built around Spring Fair – it's the best show and is the only one we use in the UK."
Jude Biddulph, Director at SUCK UK
---
FOCUS AND CHALLENGES
Founded in 1999 by Jude and Sam, SUCK UK is a rapidly growing designer and manufacturer of unique designs for everyday products. The company now has 24 staff in its London HQ, plus many more in its stores and it works with over 3,000 stockists globally.
Product designs come from a core personal philosophy of the founders – 'wouldn't it be cool if…' and asking themselves 'would we buy this product?" In essence, the duo has created products they like and use and have found that many people around the world share the same tastes. Built on energy and inspiration, SUCK UK has won many awards including 'Most Innovative New Product' from the Prince's Trust and 'Young Designers of the Year' by Crabtree & Evelyn.
After visiting Spring Fair, the decision was taken to launch the brand at the 1999 show and SUCK UK has exhibited every year since.
OBJECTIVE: Build the SUCK UK brand and enhance relationships with independent retailers who see the company' product range as part of the vision for their stores.
---
THE SPRING FAIR SOLUTION
SUCK UK has attended Spring Fair since 1999 and over the years has found a size of stand and position in the show that works for their products and succeeds in attracting high numbers of visitors every year. This has been achieved by working closely with the Spring Fair team on stand location and design and by utilising the Spring Fair website and show promotional opportunities, including branded bags that were given to every visitor.
SUCK UK also undertakes highly targeted promotional activity with their Account Managers, aiming to set up appointments at the show with each of their clients. They implement email campaigns and direct mail-shots using sample teasers of new products that will be revealed at the show, all helping to create a bit of extra excitement and mystery to entice buyers to the stand.
---
"Buying patterns have changed over the years. Today we have strategic discussions at Spring Fair with customers about their vision and how we can help them to make it real. It's very exciting and leads to great orders."
Jude Biddulph, Director at SUCK UK
---
BENEFITS
SUCK UK's product development and launch programme is 100% built around Spring Fair, with the show being at the heart of the company's successful growth.
Make new contacts
Generate new contacts who will become new opportunities.
Meet many existing customers in one place in just a few days.
Highlight brand values
Demonstrate the practical innovation of all the products.
Highlight the sales success stockists around the world enjoy through working with SUCK UK.
Reinforce existing relationships
Enable customers to touch and get excited about the new products.
Build long term brand based partnerships.
---
RESULTS
High number of positive discussions on the stand
Generated many new contacts
Recruited new stockists
Effective brand and sales growth
---
"The first time we exhibited at Spring Fair, we knew within 48 hours that this was the best route-to-market strategy for us. All our product development deadlines are now built around Spring Fair – it's the best show and is the only one we use in the UK."
Jude Biddulph, Director at SUCK UK