Cheerful Candles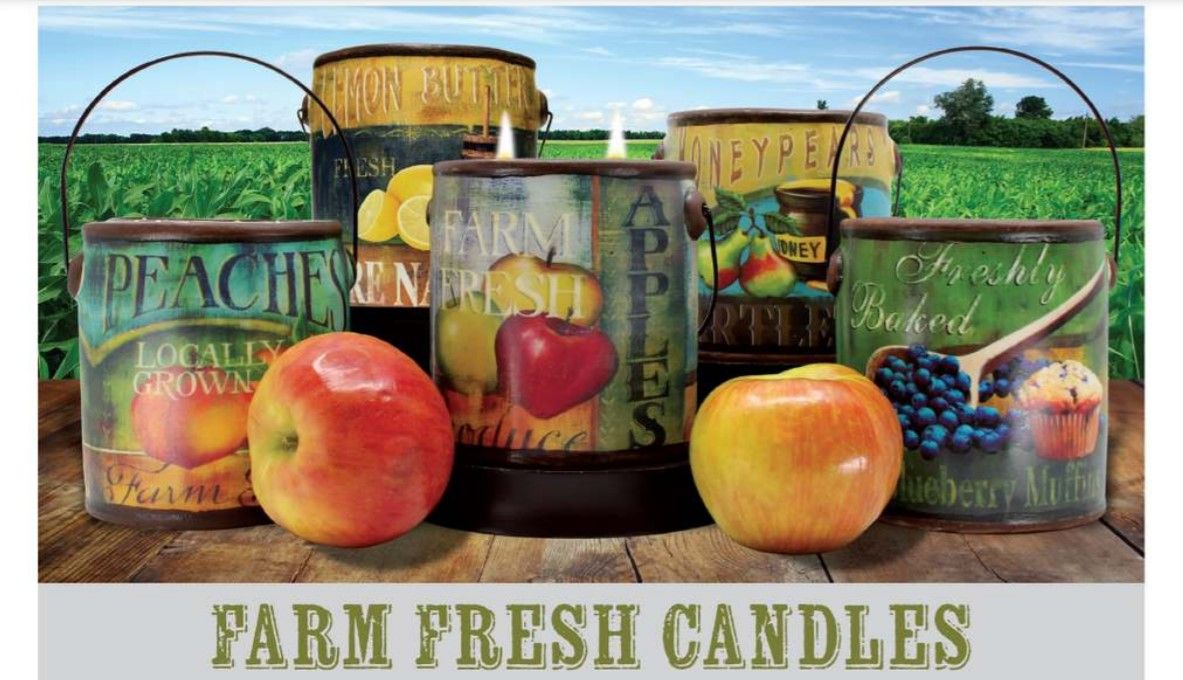 New for 2021 -  A RANGE OF SCENTED CANDLES
A premium alternative to the usual range of glass scented candles on offer. Double wicked, clean-burning, great new vessel designs and a huge range of scents for each and every season. Votive candles and melts to match.
Four ranges available: 
FARM FRESH - WONDERFULLY PRINT-GLAZED RUSTIC CERAMIC CONTAINERS THAT NO-ONE WILL EVER THROW AWAY.  PERFECT GARDEN CENTRE DESIGNS.
LOTS TO CHOOSE FROM IN THE SEASONAL RANGE: SNOWMEN, PUMPKINS AND BEEHIVES IN DIFFERENT SCENTS, SIZES AND COLOURS.
CHEERFUL CANDLES  -  TRADITIONAL GLASS JAR CANDLES AND A CHOICE OF 70 SCENTS AND 3 SIZES. 
KEEPERS OF THE LIGHT  -  CHUNKY GLASS CONTAINERS WITH A BLACK OR COPPER TOP AND 32OZ, 24OZ AND 6OZ JARS.
Categories
Him
Her
The Family
Children
£0 - £19
£20 - £49