04 Apr 2018
Why British brands rule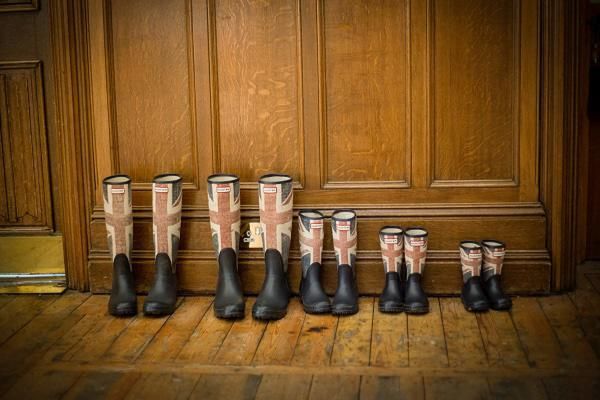 British-made: a marker that exudes quality, luxury and sophistication. The 'Made in Britain' label is one sought across the world, offering a sense of pride for both those who manufacture to this enviable standard and those who own such products. Around the globe, British clothing brands and British designer brands are in high demand.
From the most expensive Mulberry handbags, to the quintessentially British Laura Ashley and Cath Kidston, right down to the most humble of bespoke handcrafted accessories, 'British-made' and British designer brands drive revenue for retailers across the world. Indeed, no tourist in the UK could forget the many famous tailors of Savile Row, the luxuries of Fortnum and Mason or Harrods, and the joy of Hamley's toys. These are just a handful of the many notable proprietors and sellers of great British brands that deliver immediate consumer appetite and recognition.
UK retailers and manufacturers export more successfully than their international counterparts, accounting for 5.9 per cent of global exports of consumer and leisure goods - this heavyweight status is in part down to the respect 'Made in Britain' has on the international stage. But, why has 'Made in Britain' gained this status? Why does it carry such respect across the world, particularly in comparison to other countries?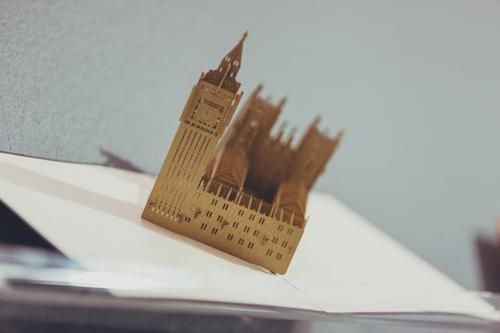 A culture admired across the globe
Well, Britain has always been blessed with enviable cultural talent. The list is endless. From the romance of the written word in Shakespeare, to the drama of the screen in James Bond. Britain has altered childhoods across the world with Enid Blyton, Roald Dahl and J.K. Rowling. The nation is a birthplace of modern music in the Beatles, the Sex Pistols and David Bowie. And, comedy flows through the country's veins – Monty Python, Mr Bean and The Office are globally celebrated. All of these cultural icons have acted as trendsetters and elevated the view that Britain means brilliant to the world.
Then come the Royal family, and the grandeur and majesty they bring with them. Royal celebrations throughout 2018 have only helped to boost this appeal further. International retailers recognise that if they stock the right British products, they will be associating themselves with a cultural phenomenon the world over. All of this cultural heritage and iconic invention is part of the global consumer's views of Made in Britain, and can be exploited in almost any country on earth.

A commitment to beautiful craft
Of course, for all the world-renowned retail brands the UK can be proud of, there remains an army of dedicated independent, start-up and small businesses who continue to embody British commitment. A commitment to not only quality, but creativity and innovation also.
Of these businesses, many go to great lengths to create each of their products: every handstitched scatter cushion or carefully blown crystal glass vase has in it a mark of individuality, passion and creative flair – such is the British sensibility. British handicraft merchandise stems from the genuine love of a vocation, and love of a craft.
Autumn Fair, the season's number one marketplace for the home and gift retail industry in the UK, will celebrate everything that's great about British products in 2018: from the biggest luxury brands to the smallest independent handicraft makers, such as Evans of Lichfield, Collier & Dobson and Carrie Elspeth. The Fair will welcome retail giants including small business champion and industry magnate Theo Paphitis, founder of Small Business Sunday. #SBS is a community of Britain's best small businesses, all selected through Theo's twitter account each Sunday. Attendees will benefit from insight into the latest retail trends, and be part of the biggest showcase of 2019 product launches in the UK, before anybody else - including an entire showcase dedicated to British handicraft goods.
Running from the 2nd – 5th September at Birmingham's NEC (close to Birmingham International Airport), Autumn Fair is also uniquely placed as the gateway to the Golden Quarter, the global fourth quarter phenomenon that sees retail sales surge all over the world. Perfectly positioned for international buyers preparing for the all-important end-of-year-peak sales period, it is the ideal opportunity to bring the best of British to markets everywhere.
Source: https://assets.publishing.service.gov.uk/government/uploads/system/uploads/attachment_data/file/32475/12-579-uk-trade-performance-markets-and-sectors.pdf
Looking for British clothing brands and British designer brands? Register for and attend Spring Fair to find thousands of British brands under one roof.