08 Feb 2021
The Good Retail Awards 2021: meet the winners
It's always an honour to be part of the Good Retail Awards and we're so excited to announce this year's winning retailers. Get to know our winners here and don't forget to catch up with the ceremony on demand here.
The Sustainability Initiative Award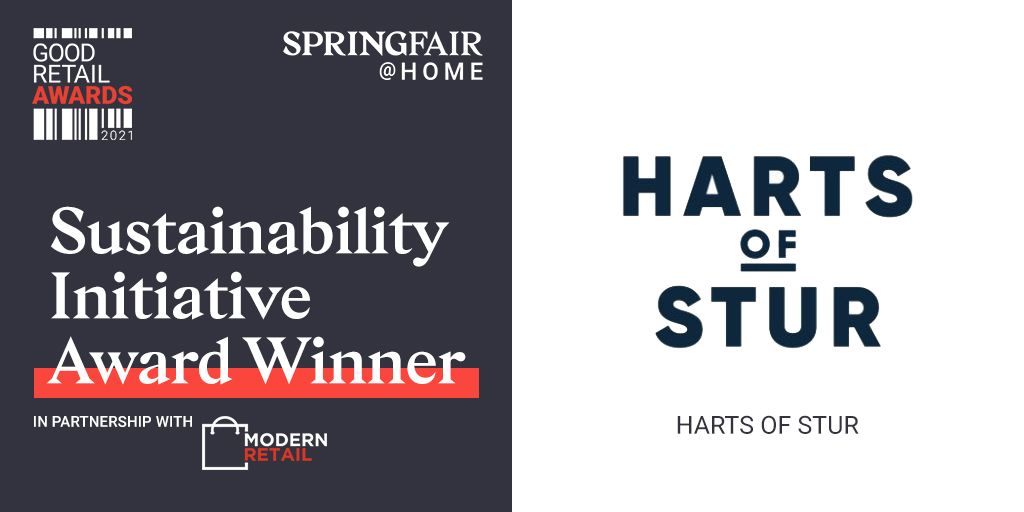 Harts of Stur
Sometimes it's easier to start something from scratch than to overhaul such a longstanding business. Harts of Stur have really worked with their partners to reduce their impact and make small changes to make a big difference. Harts of Stur are a fourth generation family business and have been established since 1919. They are one of the UK's largest in store and on line retailers of cookware, kitchenware and kitchen electrics, stocking a comprehensive range at competitive prices, offering unbeatable quality and value. Find out more here.
The Instore Creativity Award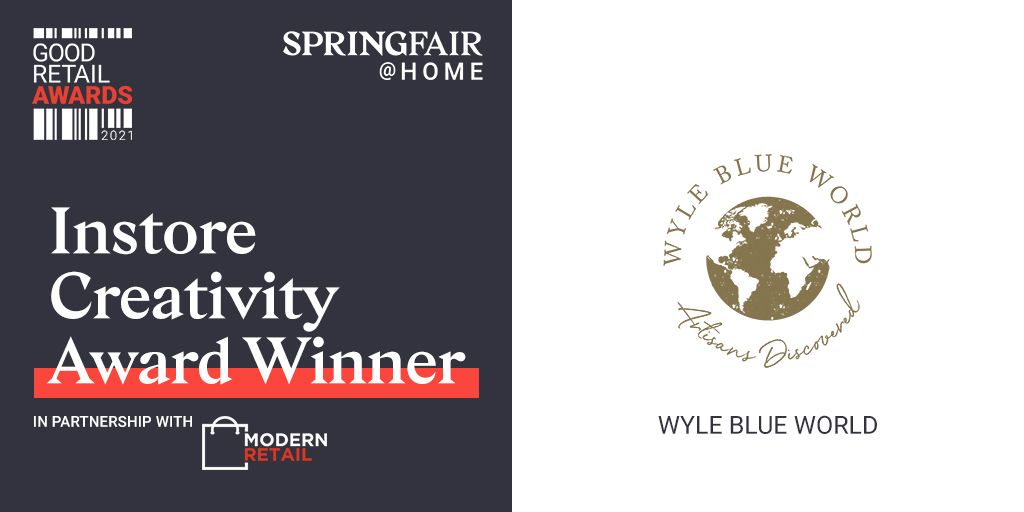 Wyle Blue World
Wyle Blue World created a one of a kind experience and built an outdoor bar for customers to socialise whilst also showcasing their home and lifestyle range in an exciting and memorable setting. Founded in 2016, Wyle Blue World is inspired by the travels of founder Belinda. The shop is set in a renovated Grade II listed building in Shrewsbury and offers beautiful products made by artisans from around the world. Find out more here.
The Community Award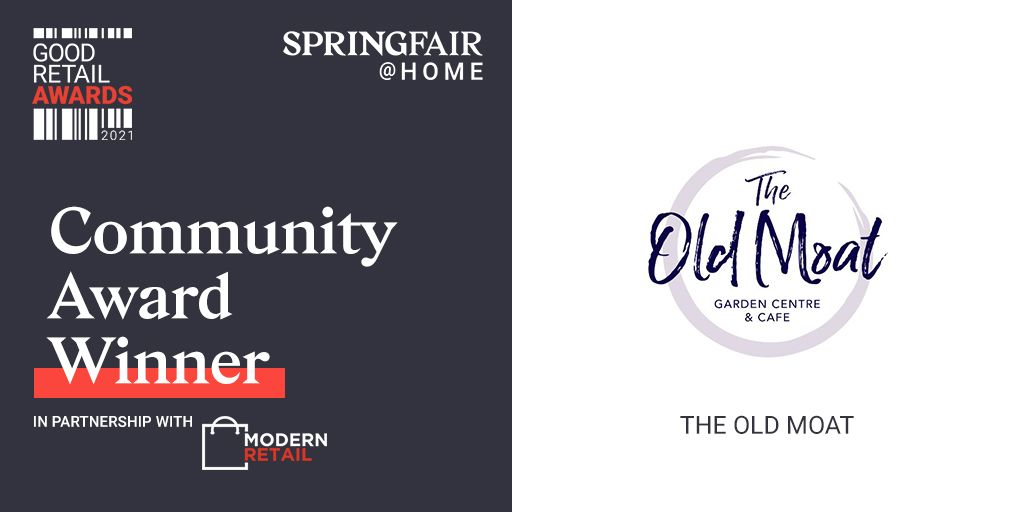 The Old Moat Garden Centre & Café
This year we've been seeing retailers proving just how essential they can be to their local communities. The Old Moat Garden Centre & Cafe made a real difference to their community, offering a home from home for their loyal customers and providing a place of work for some of the most vulnerable people. The Old Moat Garden Centre & Café offers a work-based program for local people living with mental health challenges, giving them the confidence and skills to get back into employment and move on to the next step in their recovery. Everyone is welcomed into the garden centre, café and shop and the organisation sees itself as a wellbeing service first and a garden centre second. Find out more here.
The Bricks 'n' Clicks Award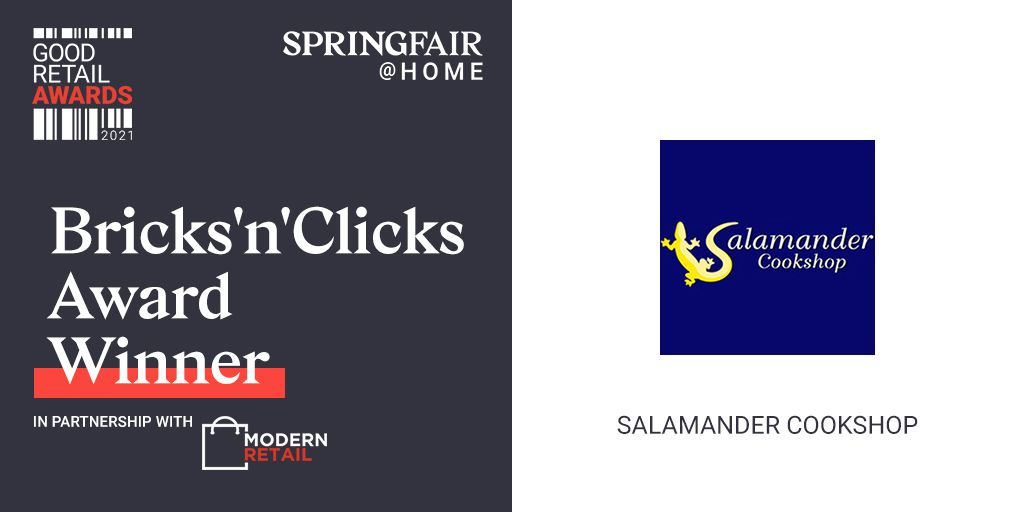 Salamander Cookshop
Salamander Cookshop sought to combine an enhanced conventional retail environment with the opportunities presented by online. They were able to demonstrate an intelligent blend of digital and in-store to provide an enhanced customer experience. Everything Salamander Cookshop do is focused on providing added value to their customers and they have successfully moved their classes and communities online during this difficult period. Salamander Cookshop is an independent retailer serving people who enjoy cooking, want to cook more or know someone who does! They stock a wide range of cookware, a vast range of tools and gadgets plus a range of gifts to capture the imagination. Find out more here.
The Digital Impact Award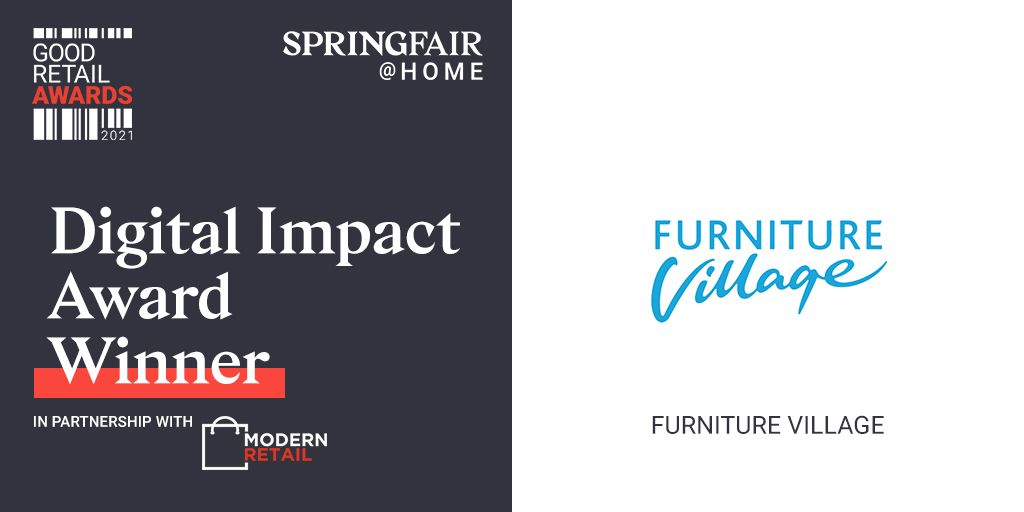 Furniture Village
Furniture Village had the customer at the heart of their Sleep Well, Live Well campaign, which drove important engagement and revenue during the lockdown and delivered a sales uplift of 40%. Furniture Village was founded in 1989 with a simple philosophy: to offer high quality, beautifully designed furniture at a great price with exceptional service. Today they are one of Britain's largest independent furniture retailers and they are still a family-run business. Find out more here.
The Retail District Award
Made in Ashford
In a year that has seen a lot of negative narrative around the future of the UK high street, Made in Ashford has shown some real impact in building up their local area, showing a collaborative approach for the betterment of all their members. Made in Ashford is a collaborative of local designer/makers and crafts people selling and supporting each other. Run by the Craftship Enterprise CIC, Made in Ashford supports and nurtures small creative businesses by giving them an affordable platform on the high street to showcase and sell their products. Find out more here.
Watch the winners' ceremony at Spring Fair @Home On Demand here.