13 Aug 2020
The Giftware Association launches this year's Gift Of The Year competition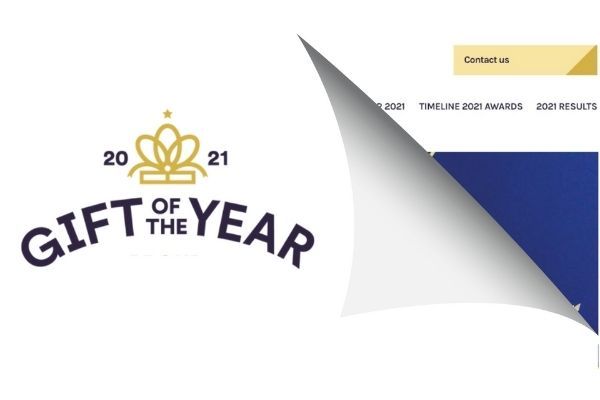 Our partners, The Giftware Association, proudly announce the 2020 Gift of the Year competition. Find out more below...
We are set to launch this year's Gift of the Year competition and we have some excited surprises for you, the first one being that this year's competition will feature a brand-new website, which will allow you to enter your amazing products easier and gain more visibility from the judges.
The new website will allow for more imagery, video and back links to your website to give the judges a more complete view of your business. The user experience of the entrants and the judges has been considered to make the process much smoother and provide maximum exposure for your entry.
The new website will also celebrate the winners in style, allowing better promotion of winning products and more ways for buyers and retailers to find the winning products; in the future we plan to have a few more surprises up our sleeves for those deserving winners, which will grant buyers even more access to the shortlisted products and businesses.
This year's competition also features a few new categories that we have added to move with the times and encourage entries from across the whole industry. New categories include:
MY GIFT OF ALL TIME - This category will focus on your halo products; your gifts that have continued to perform well and have outperformed all others. These products do not have to be new for the coming year, this award is about celebrating your most successful product of all time and we are hoping to see a few past entrants into this category.
OWN LABEL - For those companies that produce goods for department stores and multiples, you may not have had the chance to enter into our competition before if your products are fully white labelled. This will be your chance to let your products shine!
INTERNATIONAL - This category applies to anyone who has success with their products overseas. It doesn't have to be monetary success of sales, it just needs to be a successful product for your business in an area that isn't the UK.
TECH AND GADGETS - This category has been in the making for years, and has been asked about from some of our previous contestants. Now we have the system to collect more entries we hope this category will include more tech-related gifts covering all the categories as well as gadgets
There have also been some changes to existing categories too, which you can read about below:
Children's Gifts will now incorporate educational and preschool.
Commemorative, Collectible and Charitable, is a natural evolution of our Gifts of Hope awards, we will now be accepting entrants into this category that have given to charity or other good causes.
Fashion Accessories will now incorporate fashion jewellery.
Garden and Home will now merge garden gifts into the home category
Under £15 is an award reflecting the current climate with less gifts being under £10.
Our new website, will be open very soon, but if you would like to be added to mailing list then please do so here. If you would like to start your entry early then please do so here. Dates and additional information to follow.