01 Feb 2020
Sustainability, Community and Stationery!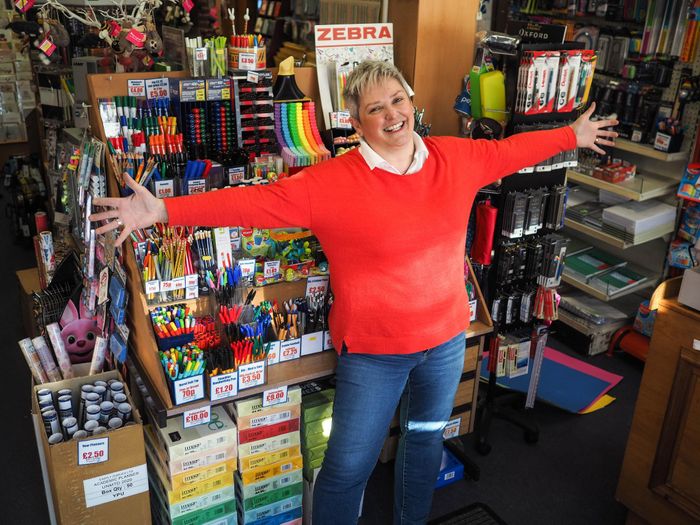 Up and down the country, independent retailers play a key role in supporting local communities, each with an individual story to tell. Based in the small town of Marple in Greater Manchester, community is key to Marple Stationery Supplies' identity and this is embodied by self-proclaimed "stationery addict" and owner Sarah Laker.
"The community is your customers and it's important to be part of that! Marple is a very close community and lovely place to live and work. There are lots of independent businesses and local people are proud of this and love their local shops. They like to know the shopkeepers and the people behind them!"
By building her store into the local community Sarah has been able to reap the benefits of this in a real commercial sense. As Sarah points out, "the community is your customers" so embracing this means that you she has created a loyal customer base.
Sarah is keen not to be "just a nameless face behind a till" and believes that personal relationships with individual customers makes a difference and is good for footfall, with customers often popping in just for a chat but leaving with brand new stationery.
The shop attracts customers of all ages with Sarah's oldest customers being in their 90's coming in for writing paper, right down to 18-month-old babies who she is able to provide age appropriate crayons to. During her 14 years at the store, Sarah has supplied some customers with their first pencil case for primary school right through to university. "Uni students love to pop in for a chat and to stock up in the holidays!" This is testament to the store's quality and shows how she can build great relationships with potentially lifelong customers.
These close relationships with customers also mean that she is able to understand what her customers want and need, and Sarah reflects this in her product offering. One such area is sustainability and Sarah has been able to respond to the needs of her community and provide sustainable products.
"Sustainability is something we're really conscious of, our plan for the year is to be even more sustainable. We've never shouted about it, it's just always seemed like the right thing to do but now it is what the customer wants as well."
Sarah has adapted to this change in consumer mindset by selling eco stationery and vegan notebooks made without animal product and with 100% recycled paper. She has reduced the quantity of single use wrapping on a large portion of her products (including cards), and has noticed a resurgence in refillable pens, as consumers move towards a longer lasting product. This agility in buying is typical of independents, Sarah confirms "as an independent retailer you can quickly adapt to what your customers want and get specific product in store quickly."
As well as her local community Sarah is also proud to be part of the wider community of independent retailers and Spring Fair represents a great opportunity for Sarah to engage with this community. Having attended the show regularly since she has been at the shop Sarah commented, "I don't think you can underestimate the value of going to a trade fair. You get to see products, trends and see what's out there." According to Sarah this in turn benefits her local town of Marple. "You can sometimes be insulated locally as an indie so it's good to get out there see what's happening in the wider world and bring that better offering back to your community, shop and local town."
You can hear more from Sarah at Spring Fair 2020, where she will be sharing her views in the panel, Embedding Your Business in the Community. Alongside representatives from other leading independent retailers, she will discuss the importance of community to retail. This unmissable session will take place at 11:25 on the Inspiring Retail Stage, so come prepared with questions of your own for our expert panel!