14 Jan 2019
This is Spring Fair Directions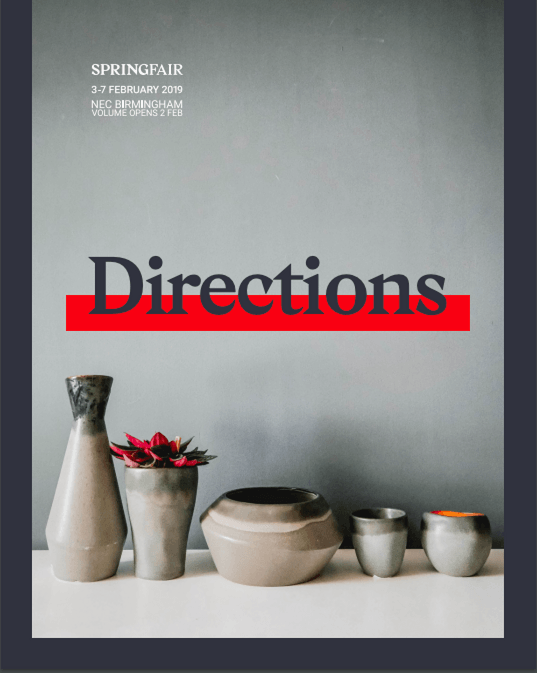 We're delighted to introduce Directions – an exploration of retail trend insights across colour, product and experience to inspire your sourcing in 2019.
Get the trends at Spring Fair
If you've loved what you've seen in Directions and want to find out more of the newest retail trends and insight, don't miss Spring Fair. Register now for your free ticket.