11 Feb 2022
SPRING FAIR, THE UK'S AEO TRADE SHOW OF THE CENTURY, CLOSES ON A HIGH
Over the last four days, the UK's largest and longest running trade show for home, gift and fashion, has generated millions of pounds worth of business kick-starting and refuelling the retail industry. A return in buyer confidence and the buzz, enthusiasm and energy throughout the show has been backed up by reports of huge volumes of orders and the average order values going up.
Buyers including John Lewis, Next, Morleys, Wayfair, Oliver Bonas, Fortnum & Mason, Fenwick, National Trust, V&A, Merlin Entertainment, Tesco, Sainsbury, Argos, B&Q, Paperchase, Scribbler, Funky Pigeon, Waterstones, Hobbycraft, Matalan, as well as garden centres such as Squires, Notcutts, Dobbies, Blue Diamond, British Garden Centres, and Barton Grange attended. Charlotte Overend, Buyer from La Redoute said; "We have been to the Spring Fair a few times now and it's better than before, so happy with meeting all our suppliers and new ones too, placed a few orders and its definitely the show to be at. Will be back for Autumn Fair."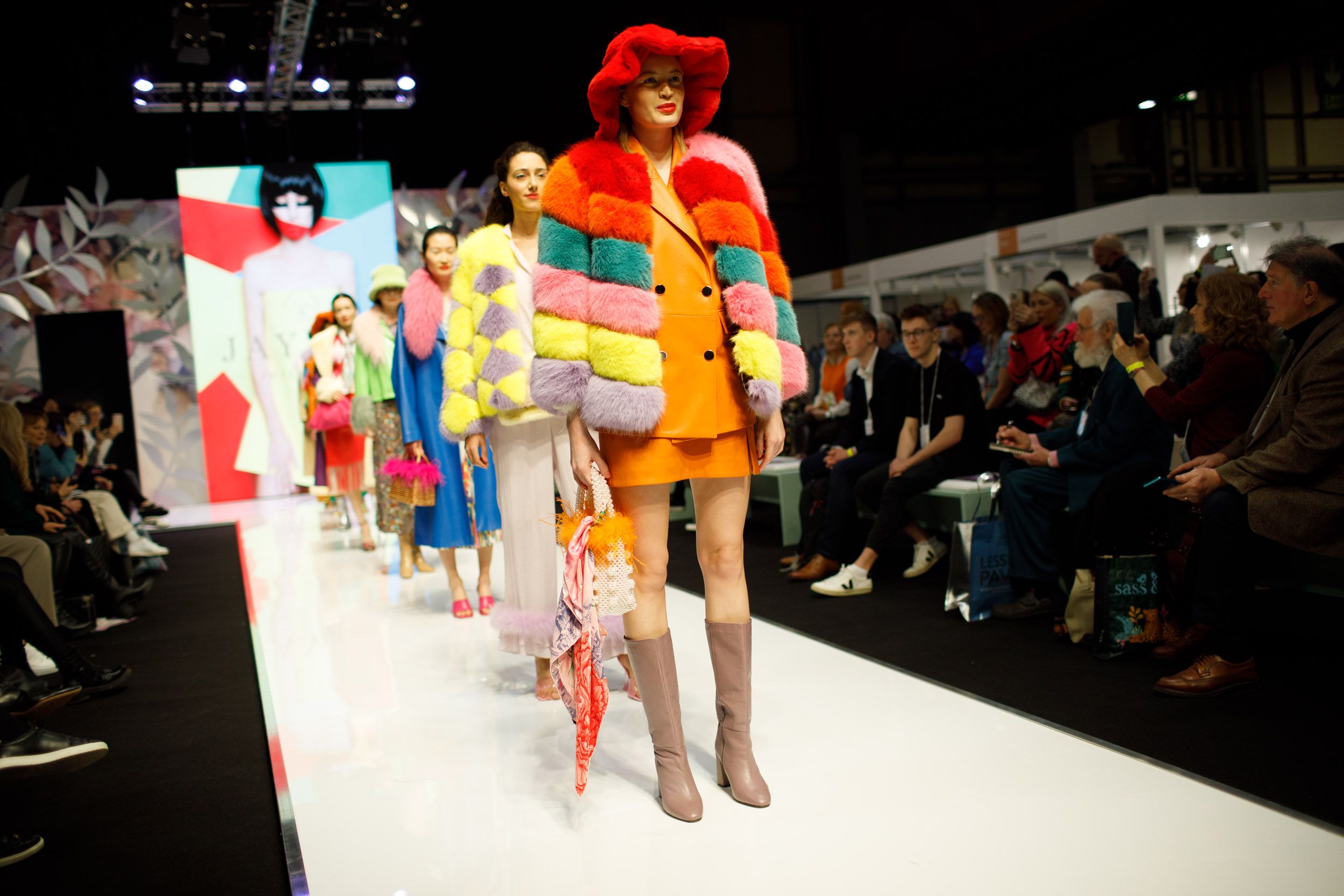 Julie Driscoll, Divisional Managing Director, Spring Fair & Moda, says; "It's been a truly extraordinary four days at Spring Fair, we're so pleased to be able to report on such overwhelming success stories and hear the brilliant feedback from our visitors and exhibitors.
"Backed up by our 72-year heritage and experience, Spring Fair continues to look forward, to listen to and understand the marketplace, to evolve and innovate, to strive to deliver the ultimate buying experience and the best return on investment for our exhibitors. Despite the two-year break, the team haven't stood still. We have invested in our people and in new products such as Curated Meetings to ensure we not only have our finger on the pulse of what our customers and the retail industry needs, but also to continually think ahead to the future to create the new ways of doing business. We look forward to putting on another retail spectacle at Autumn Fair and look forward to welcoming you all back."
Curated Meetings continued to offer the wow factor with its super-charged and game-changing way of doing business. Hundreds of focused face-to-face meetings took place leading to new partnerships and connections. Maritia Osipova, Buyer, Wallaces Homevalue & Garden Centre, Ireland said; "Curated Meetings are great, short, one to one meetings, and you have the full attention to your potential customer or new supplier. It's a quick and really easy way to communicate. It's a brilliant opportunity and everybody should try it. I've met with nine companies all in one day. It's great, really energizing. I'll definitely be placing orders with some of them when I get home. I would 100% join Curated Meetings again."
Peter Allinson, Director, Whirligig Toys said; "Curated Meetings is great for meeting new suppliers and contacts in a little more depth than you have going around the stands. When I did the trial at Autumn Fair I met three new suppliers I've now been working with full time. I saw a product I wasn't expecting to like, heard the story behind it, learned how it had been made, saw how they can relate to me and made an order. The value [of Curated Meetings] is the longer conversation, you're not in a sales mode, you can just hear the story. I will do Curated Meetings every time I am invited to."
Kirsten McNee, Director, Fawn & Thistle said; "I did the trial last year and got some good stockists, so I thought [taking part again] would be another good way for me to meet people. I recommend it if you want to start up meaningful relationships with buyers and stockists."
Sarah Patterson, Director, By Molly & Izzie added; "We've got a stand at the show and Curated Meetings has been a nice add on to that. It's been nice to have the time to sit down and only concentrate on the buyer you are talking too. With Curated Meetings you can build the relationship without them feeling like they are an afterthought. I've taken a few orders during the meetings and there are a few leads to follow up on. Every meeting that I've had has been positive."
Exhibitors from across the show also reported their success stories. Clive Ruben, Out of the Blue said: "It's been an absolutely brilliant show, probably the best show we've actually done in terms of customer response and orders taken. It's been really good, very very pleased with it."
David Lyk, Ling Design: "Thanks to everybody who's come to visit us as Spring Fair this year, to all the customers, our friends, our colleagues. We've had an amazing show, we've written more orders, taken more leads and met loads and loads of fantastic people. See you again next year, we'll be back at the front of Hall 3!"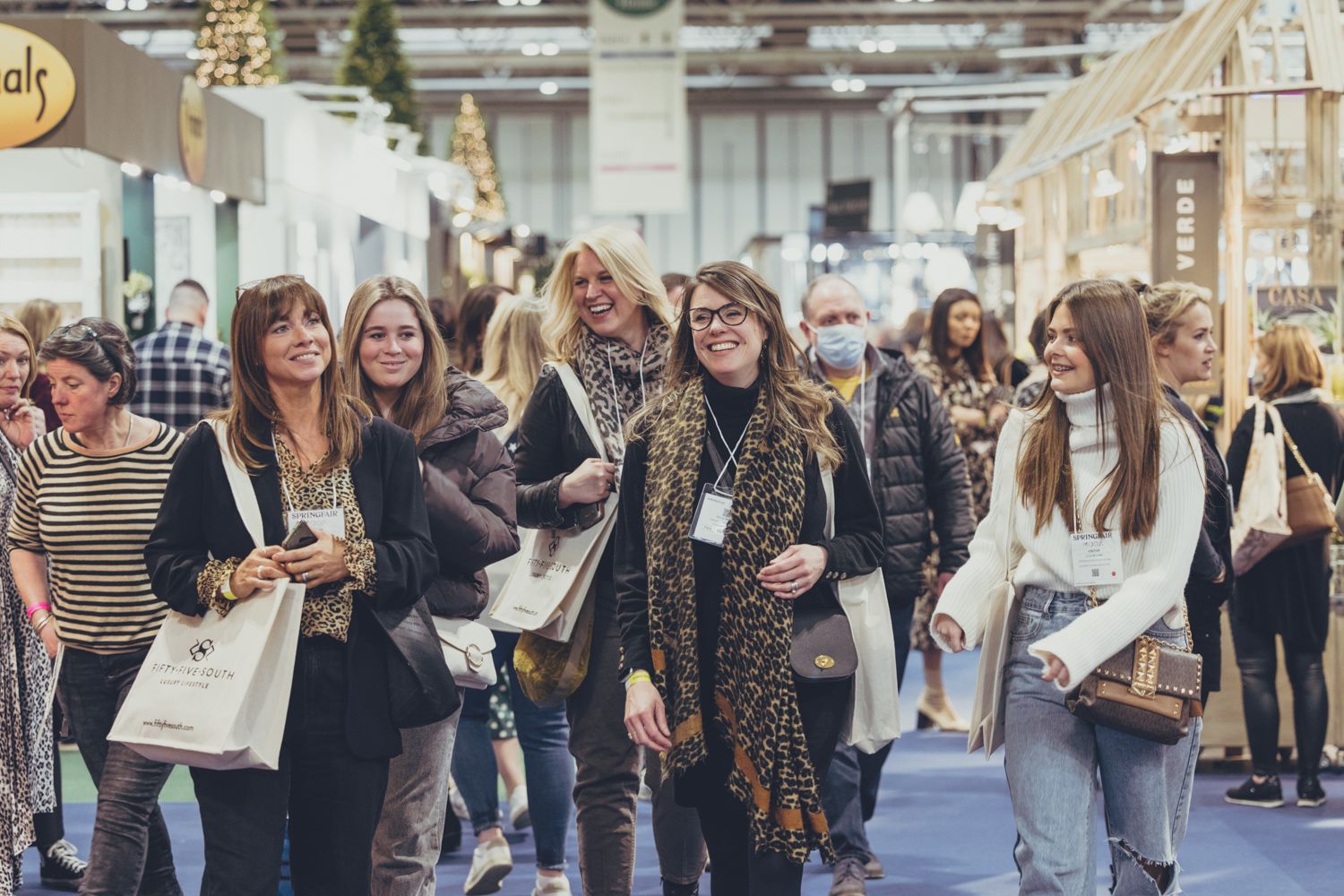 Graham Tunstall, The Knight Shop; "We've had an amazing show here at Spring Fair 2022, so much so this is the first year we've actually already rebooked for next year and we're already excited about what's going to happen this coming year, and the year after."
Dan at Widdop & Co; "I'd just like to say what a great show it's been, great to be back in front of people after a couple of years without the shows, it's been really exciting to have lots of great buyers come onto the stand and we're hoping to see more results after the show."
Bex Hassett, Bexy Boo; "This has definitely been the best show that I've ever done. We've been going for 7 years and I've done lots of Spring Fair's and this has been the best one by far."
Paul from Ty UK; "Spring Fair has been really really good, from the start on Sunday through to the end it has been non-stop. We are so pleased to be here."
Liz Ireland, BigJigs Toys: "It is very good to here and to back on the show floor talking to buyers, the visitor attendance has been extremely high for the first day. The quality of buyer has been fantastic."
Visitors to the show also expressed how pleased they were to be back to in person trading again. Rachael Evens, Owner, New England Country, said; "It has been great to be back to see new products and new suppliers but also to meet with existing suppliers. Thank you for creating a safe environment to allow us to start getting back to normal."
Marie-Louise Lucas, Sourcing Manager, Gibbons Company said; "It's really exciting to be able to see products again and see the vendors face-to-face after 2 years. We love seeing the new trends, new designs this year at Spring Fair. I like the App too, with everything in one place including my badge, the meetings, it's really good."
Bel Samra, Flamingo Events said: "I absolutely LOVE attending. I look forward to it all year round. It's such a highlight. I've been coming for some years now. I also go to Autumn Fair; it's an absolute must and I go every year. Very excited to be here; Spring Fair is a springboard to start everything."
Lauren Ramsay at Ruby & Ed said; "It's our first time at Spring Fair and we've been pleasantly surprised. The stands are great, there's so much variety and loads of inspiration to take away. The layout is great, we've been able to find our way around easily and everyone we've spoken to have been lovely."
Gift of the Year Awards Judging
As part of its ongoing partnership with the Giftware Association, Spring Fair hosted the live judging of the prestigious Gift of the Year Awards 2022 on the final day of the show. Beautiful displays of all the shortlisted products took centre stage in Hall 4 and with categories including Beauty & Wellbeing, Branded Gift, Cards & Wrap, Contemporary Gift, Design & Craft, Ethical & Sustainable Gift, Fashion Accessories, Home & Garden, My Gift of All Time, Kitchen & Dining, Novelty, Stationery, Under £15, and the overall Judges' Choice winner, who receives a free exhibition stand at Autumn Fair 2022.
Judges including Helena Stopher from Products of Change, Lex Clarke from FY!, Maxine Lister form Natural History Museum, Samantha Gibbs from independent gift shop Nest, Peter Allinson from independent toy retailer Whirligig Toys Limited, Mairita Osipova from Wallaces Homevalue & Garden Centre, Alice Brook from National Gallery Company, Joanna Pollard from ebay for change, Alison Paterson from The Gift Cartel, Nitesh Sant from TJC, Jon May from mooch gifts and home, Rita Rooney from Museum of London, Michael Apter from Paper Tiger, Steph Briggs from La Di Da Interiors, Rachel King, Editor of Greetings Today, and Sue Marks from Progressive Gifts and Home commented on the high quality of shortlisted entries and highlighted the number of businesses incorporating ethics and sustainability into their products.
A selection of shortlisted brands include Wanderflower, Yes Studio, Marmalade of London, Beefayre, Puckator, Gift Republic, Crafty You Crafty Me, The Beeswax Wrap Co, Willsow, Puzzle Post, St. Eval, Clockwork Soldier and The Bottle Baking Co. Spotlight was shown onto new, exciting and innovative products including Beevive Ltd's Bamboo Bee Revival Kit, a dual use keyring for sowing seeds, planting trees and saving bees; FYG's Memories Candle Collection; Willsow's world's first ever plantable children's book and Sass & Belle's Cottage Garden.
Sarah Ward, CEO, Gift Association said; "Although our virtual judging for the 2022 Gift of The Year Awards has worked over the past 2 years, there is nothing like seeing and touching the products in person. Being able to hold our judging at the Curated Meetings area within Spring Fair has created the most wonderful environment and a perfect set up for our shortlisted members. We would not have had so many great judges had it not be held here, they have been able to get more value from their day, by judging the Gift of The Year Awards and being able to visit the show. Running within Spring Fair and being able see all exhibitors at the show also means they see the full spectrum of trends and come to the judging with the latest product trends."