27 Jan 2023
Spring Fair Hosts Gift of the Year Shortlisted Winners for Judging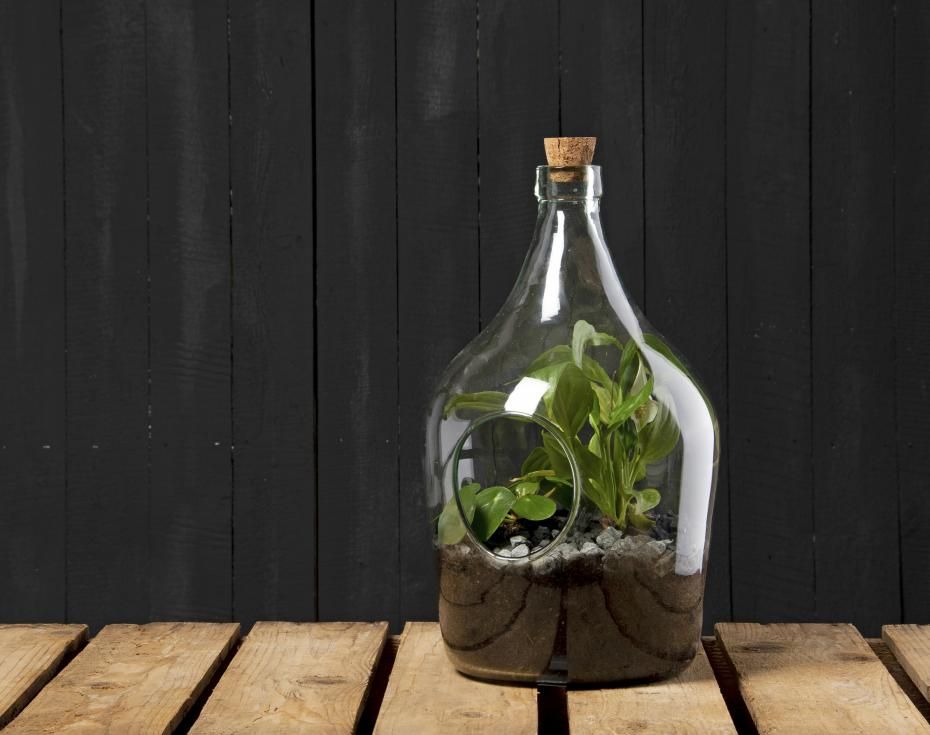 Spring Fair, the UK's leading marketplace for wholesale Home, Gift and Fashion taking place at the NEC Birmingham from 5th – 8th February 2023, has announced it will host the Gift of the Year 2023 judging featuring the shortlisted products in a dedicated showcase and welcoming over 70 expert judges from across the industry during the four-day show.
The judging panel is made up of a diverse and lengthy list of experts and leading retailers in the gift industry, with extensive knowledge and understanding of products and categories. Judges include Senior Design Manager at Moonpig, Dale Boreham; design award-winning judge Jen Baptiste from Black Culture Market; small business retail expert and founder of The Resilient Retail Club, Catherine Erdly, brand licensing expert Emma Russell from the Natural History Museum; Trading Director at Hobbycraft, Heather Robbins; Giftware Buyer at F Hinds, Amanda Evans; award winning retail professional, Michael Apter from Paper Tiger; and Adam Bass, founder of Golden Goose brand licensing consultancy. They make up just a few faces on the panel, with many more retail, sales and brand experts attending Spring Fair and adding their expertise and professional opinion to the judging.
Highly respected as a top industry accolade, 'Gift of the Year' recognises the best products, talent, and inspiration across the gift industry. The shortlistedbrands include a large number of Spring Fair exhibitors.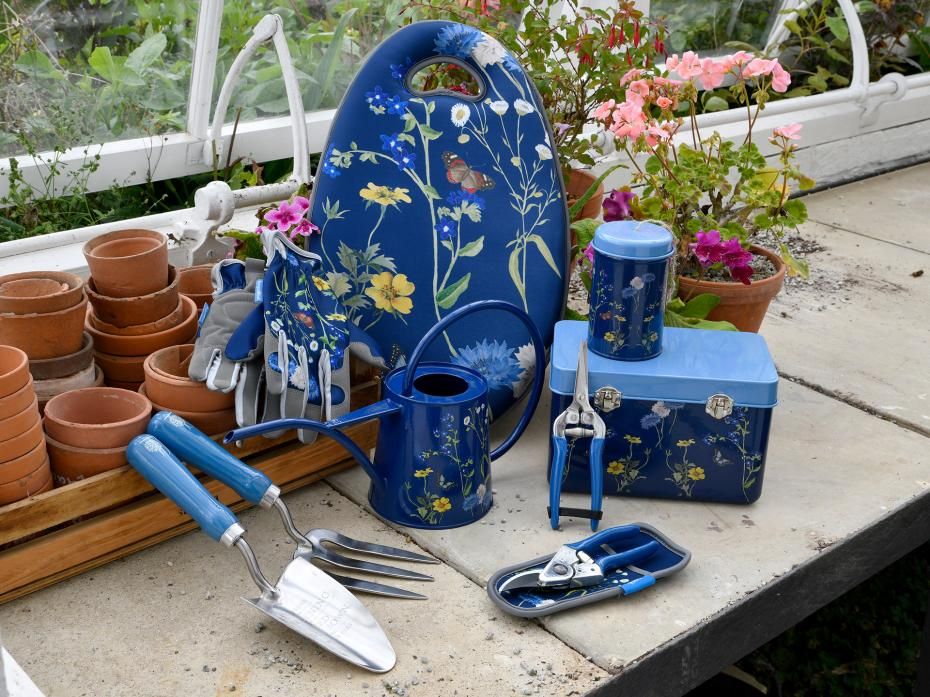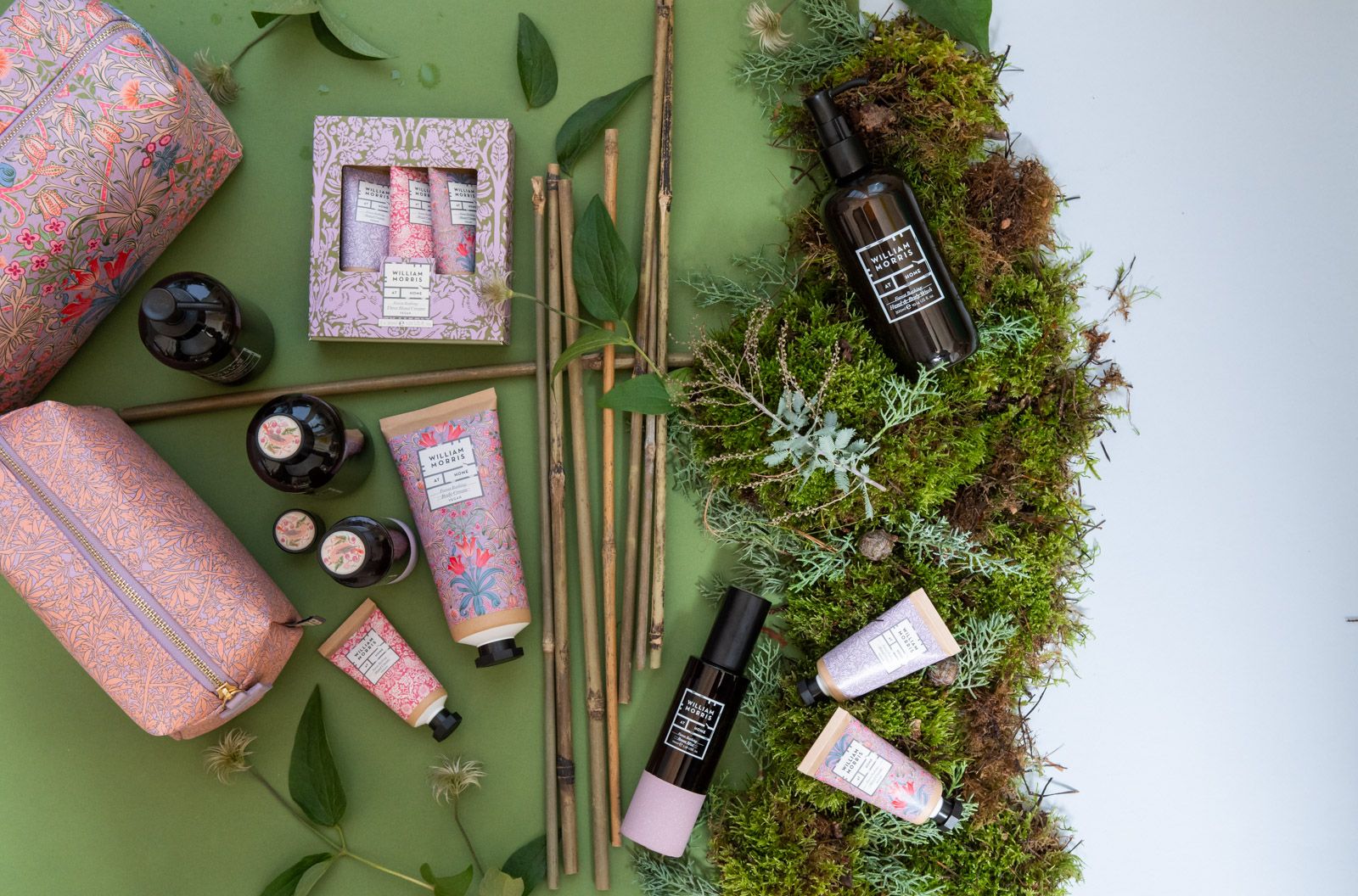 The best sellers and the must-have gifts, My Gift of All Time celebrates the best of the best. Shortlisted exhibitors include Sock Academy LTD with A Very Oddsock Christmas – a festive kids advent calendar; Fallen Fruits with their DIY Terrarium Kit, with everything you need to plant and maintain an indoor terrarium; Rainbow Designs Large Classic Cuddly Paddington Bear; RHS Gifts for Gardeners from Burgon & Ball, with design-led, practical gifts; The Bottled Baking Co Baking Mixes in a Bottle, with handmade, scrumptious baking kits; Puzzle Post's The Deceit, an at-home escape room; Warmies Premium Hot-Paks, to keep cosy; and Heathcote & Ivory's William Morris At Home Canine Companion Dog Walkers Kit, full of hand cream, hand warmers, cloths and more.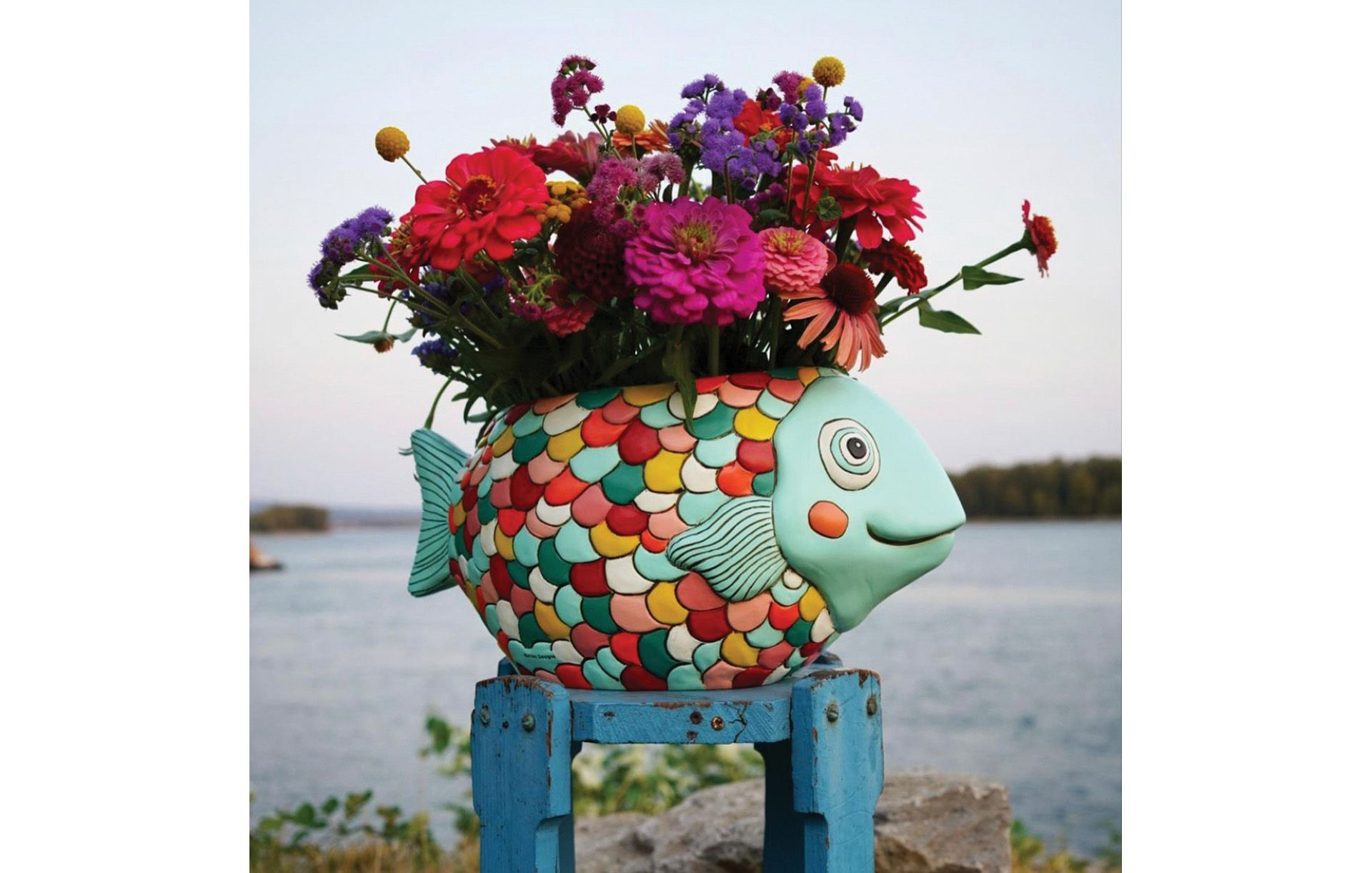 Beauty, Bath & Spa celebrates grooming, beauty, health and wellbeing products as well as those that bring a spa-like touch into the home. Shortlisted exhibitors include County Collection Candles from Home County Co with their beautifully hand poured candles; Warmies Luxury Bottle, with the softest, cosiest grain and French lavender luxury bottles; Crystal Candle by Gift Republic, creating candles with crystals hidden inside; Eau Lovely from Enesco Limited, offering a range of fragranced gifts; and William Morris At Home Forest Bathing Take A Breath Set by Heathcote & Ivory – a self-care set harnessing the power of trees with a William Morris print.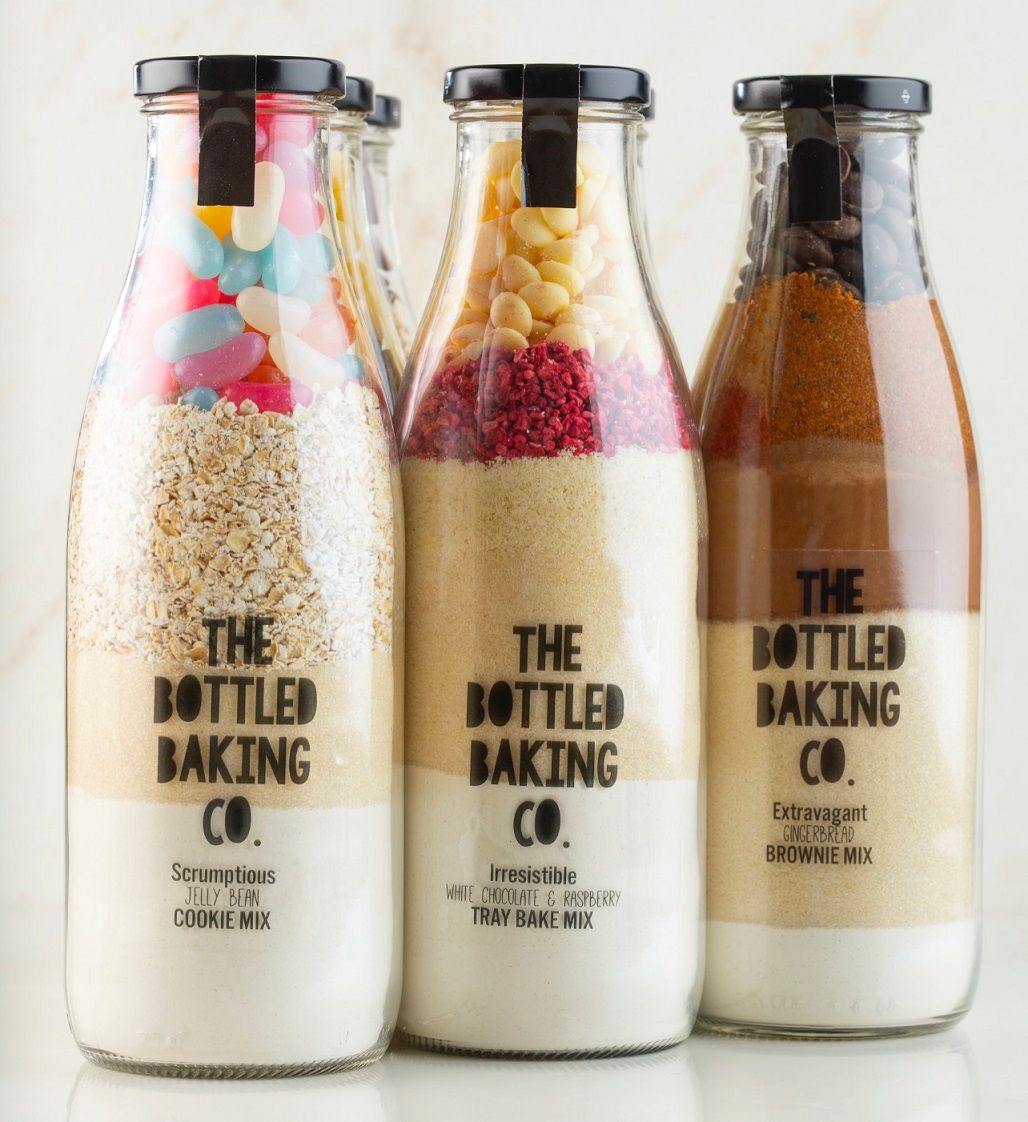 The Branded Gift category includes products linked to well-known characters or brands, and those licensed by famous designers, organisations or household names. Shortlisted in this category and exhibiting at Spring Fair are Build Your Own Fire Engine by Clockwork Soldier; discovering the inner workings or a modern day fire engine in miniature, Disney Home by Widdop & Co with their Mickey Pattern Circle Vase; M&S Colin & Percy Baking Kits in a Bottle by The Bottled Baking Co, allowing bakers to create their own cakes; Minecraft Fine Tip Pen by Puckator Ltd, pens representing the four main characters; Peter Rabbit Pop Up Card Collection by Cardology Ltd, bringing to life the lovable characters in greeting card form; The Crafty Kit Company X Moomin with a range of Moomin craft kits; Three Wise Stormtrooper by Nemesis Now Ltd, with three light-hearted stormtrooper figurines; and V&A Bookaroo Collection by IF, offering a stylish way to carry your stationery.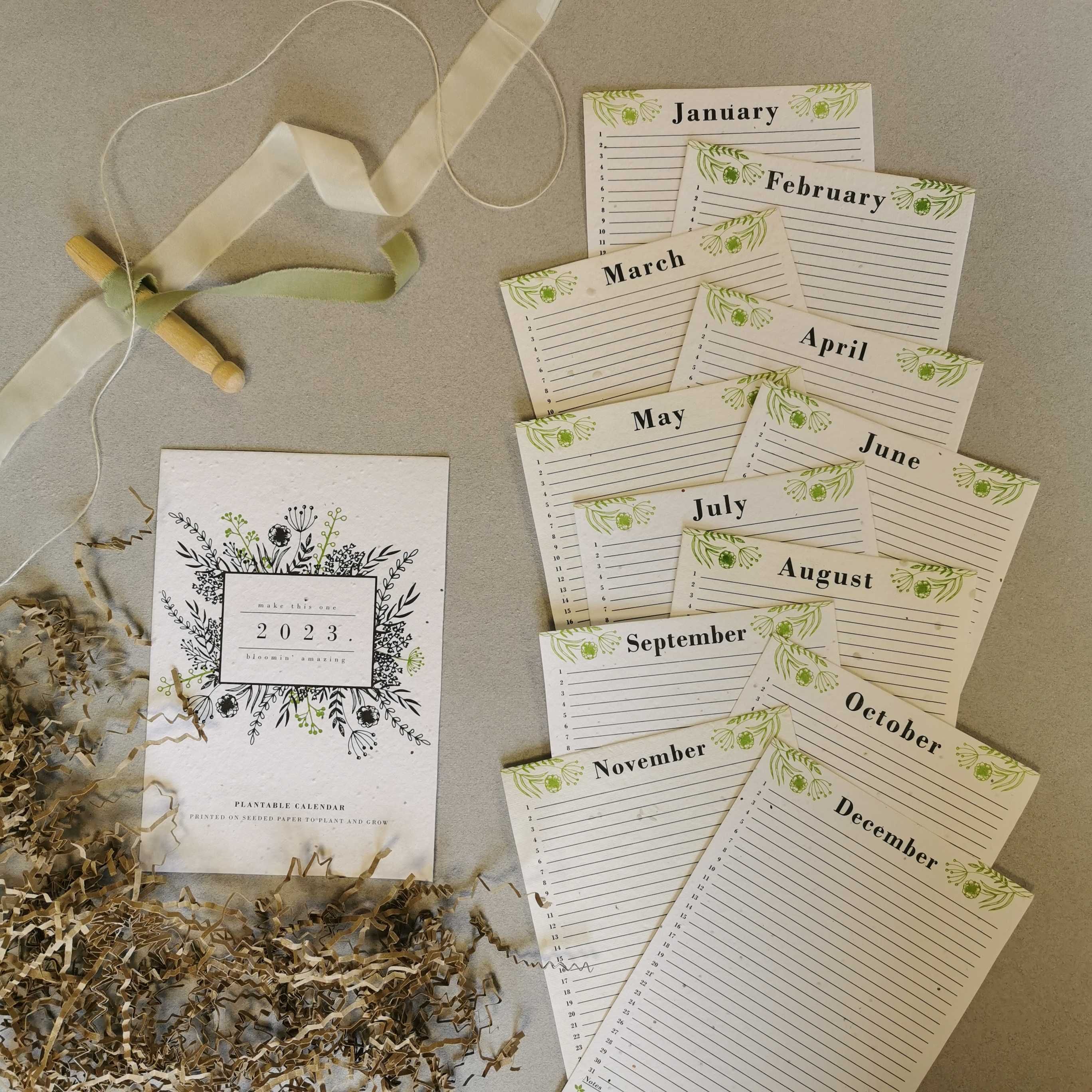 Cards, Wraps and Stationery includes diaries, calendars, paper, gift boxes, pens, notebooks and more. Shortlisted exhibitors include Acid Drops by Wendy Jones-Blackett Ltd, a contemporary greetings card range; Boxed Sterling Silver Jewellery Greeting Cards from Crumble & Core, a letterbox card and gift in one, Dinkies by Paper Salad Ltd, cards with bright neon inks; Eco Plantable Seed Paper Calendar and Eco Plantable Seed Paper Crackers from Little Green Paper Shop are shortlisted; as well as Fabulously Flat Paper Pens from IF – tear off pens for convenience. Miniature World pop up cards by All Joy Designs create 3D cards with a range of different designs; and Lola Design's Wildlife Botanical Wiro-bound notebook organisers are designed with different wildlife images.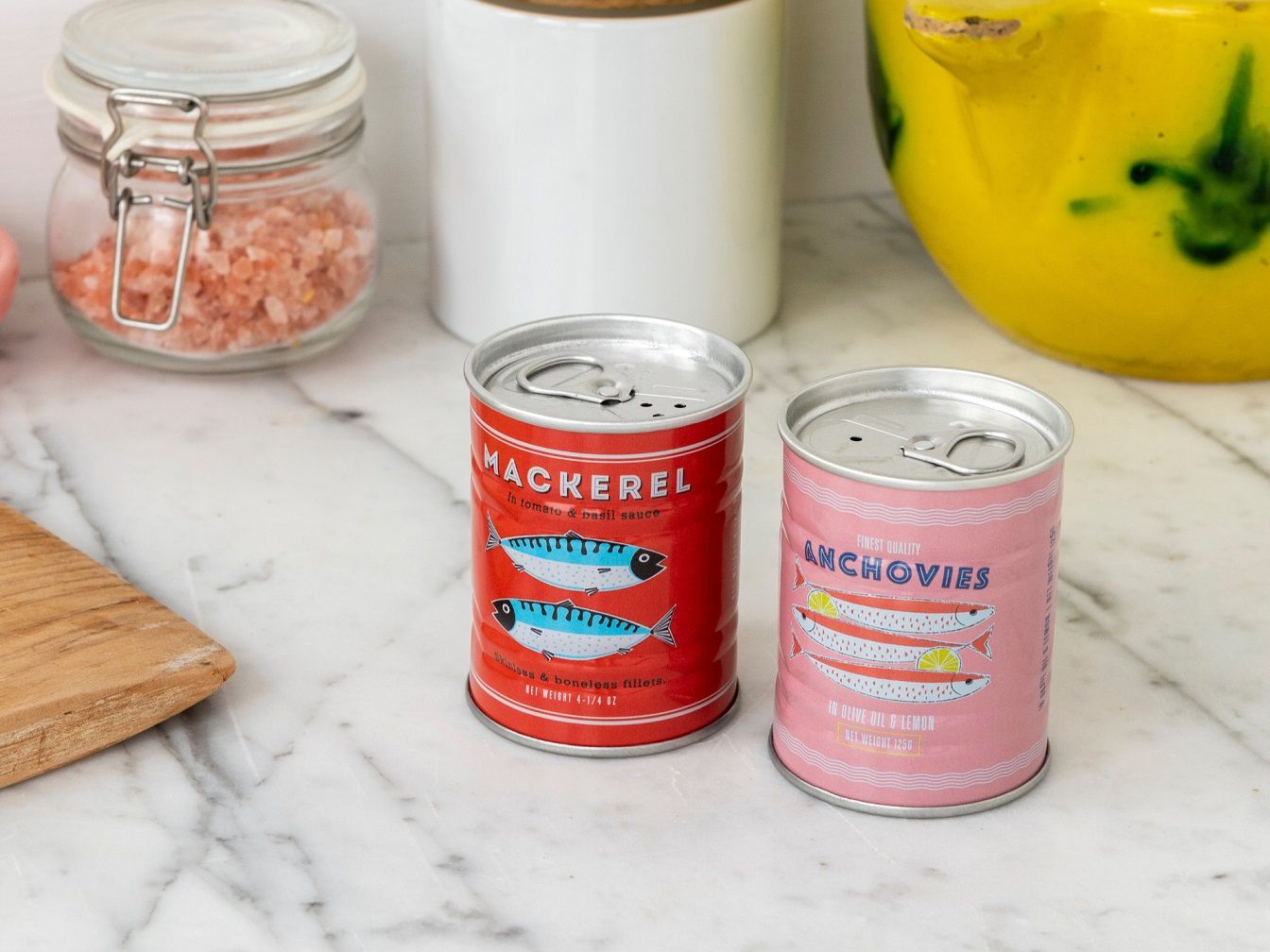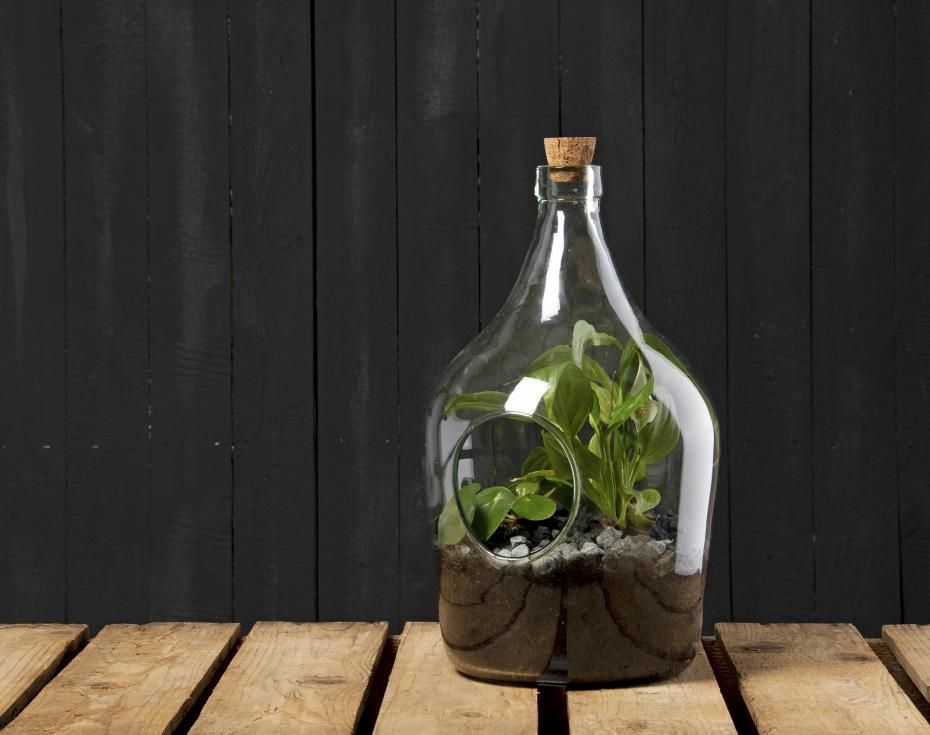 Toys, kits and gadgets for children are included in the Children's Educational and Pre-School category. Exhibiting at Spring Fair will be shortlisted businesses including Global Journey with Grow Your Own Name, a personalised plant that appears with your name on it; Grubs & Bugs - Little Green Fingers Gardening Range by Fallen Fruits Ltd; jumini PLAY Garden Collection by Inside Out Toys Ltd, a range of wooden pretend play items; Make Your Own Dinosaur Timeline & World Map from Clockwork Soldier, allowing children to explore the time of the dinosaurs in a map and timeline; Mini sausage dog in a little box by Rex London, a cuddly little Dachshund for little ones to look after; Puzzle Post's The Space Station, a space themed escape room in an envelope; and Tom Gates Games Range - Monster Games Compendium, 3 Tom Gates double sided Puzzles & Card Game from University Games and The Lagoon Group.
Commemorative, Collectable and Charitable celebrates gifts for any occasions, including collectibles, souvenirs, personalised products and trinkets. Shortlisted exhibitors include Enesco Ltd with Beatrix Potter Soft Toys; Gift Republic with Bucket List Scratch Books featuring a range of topics including 100 movies, 100 dates or 100 things to do with family; Build Your Own London Fire Engine by Clockwork Soldier, a chance to build a cardboard replica; NMR's David Bowie Album Jigsaw Puzzle; and Just Like Us by Gibsons, a special puzzle to commemorate 50 years of Pride.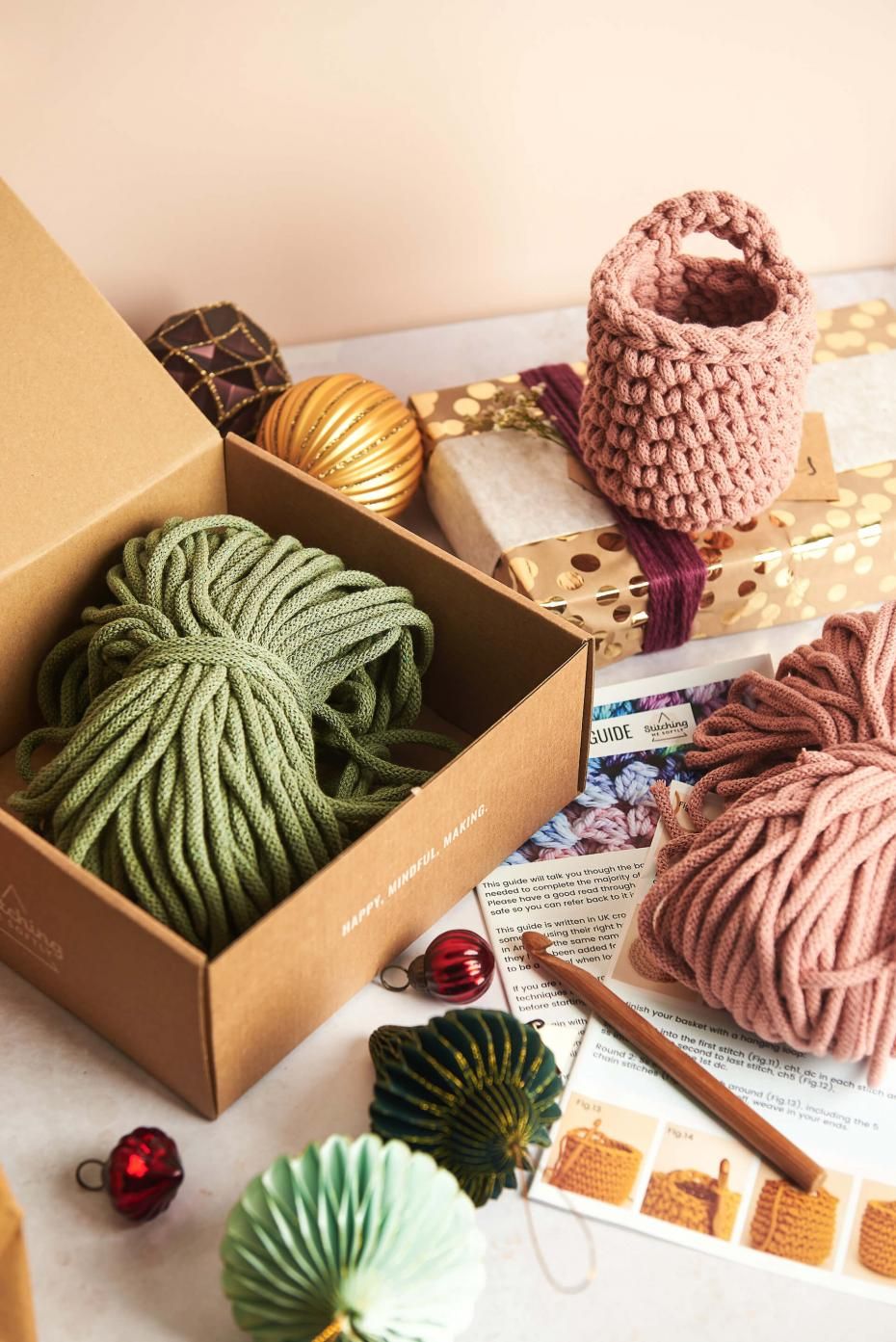 Contemporary Gift offers funky, design-led gifts with a modern feel. Spring Fair welcomes shortlisted exhibitors including Made Happy Gifts with their Brick Compatible Letters; Stitching Me Softly's Crochet Basket Craft Kit Range; Gingko Design's Lemelia Light, a small 7-colour changing light; Samantha Morris Mug & Pet Bowl from Mclaggan Smith Mugs Ltd, a quirky gift for pet lovers; Scion Living's Baby Collection from Enesco Limited; Seeded pet loss sympathy gift by Letterbox Love, with a touching poem of sympathy; Gingko Design's Velvet Accordion Lamp, in the shape of an accordion, with five shades of velvet available; and Warmies Long Hot Water Bottle, for extra comfort and style.
Products designed and made in smaller studios come under the Design and Craft category. Shortlisted exhibitors include The Craft Kit Company Ltd with their Bertie Bunny Needle Felting Kit and Seasonal Fruit Needle Felting Kit; Clockwork Soldier's Create Your Own Paper Pocket Money Kits! with small folding card projects, and their Create Your Own Plastic-Free Magic Tricks! kits. Stitching Me Softly's Crochet Basket Craft Kit Range contains three craft kits with step-by-step instructions; and MetalMotif Ltd's Woodpecker Wall Mount, a steel bird for walls, fence posts, sheds and any other outdoor space.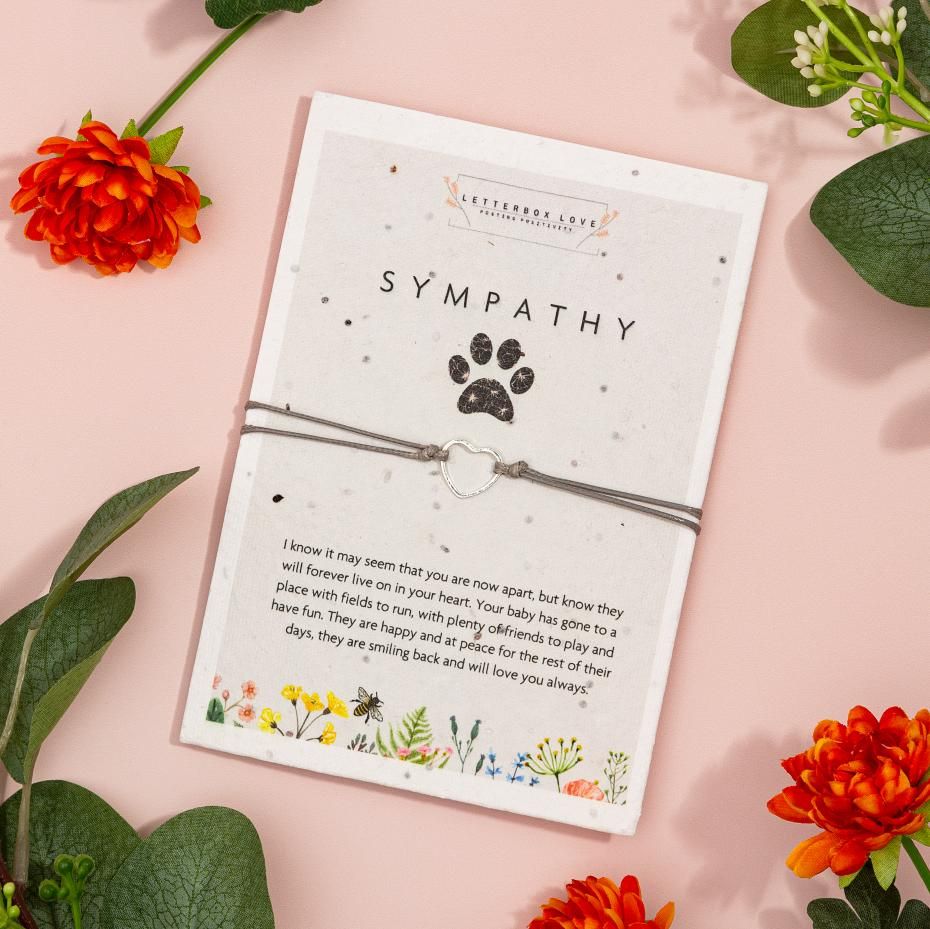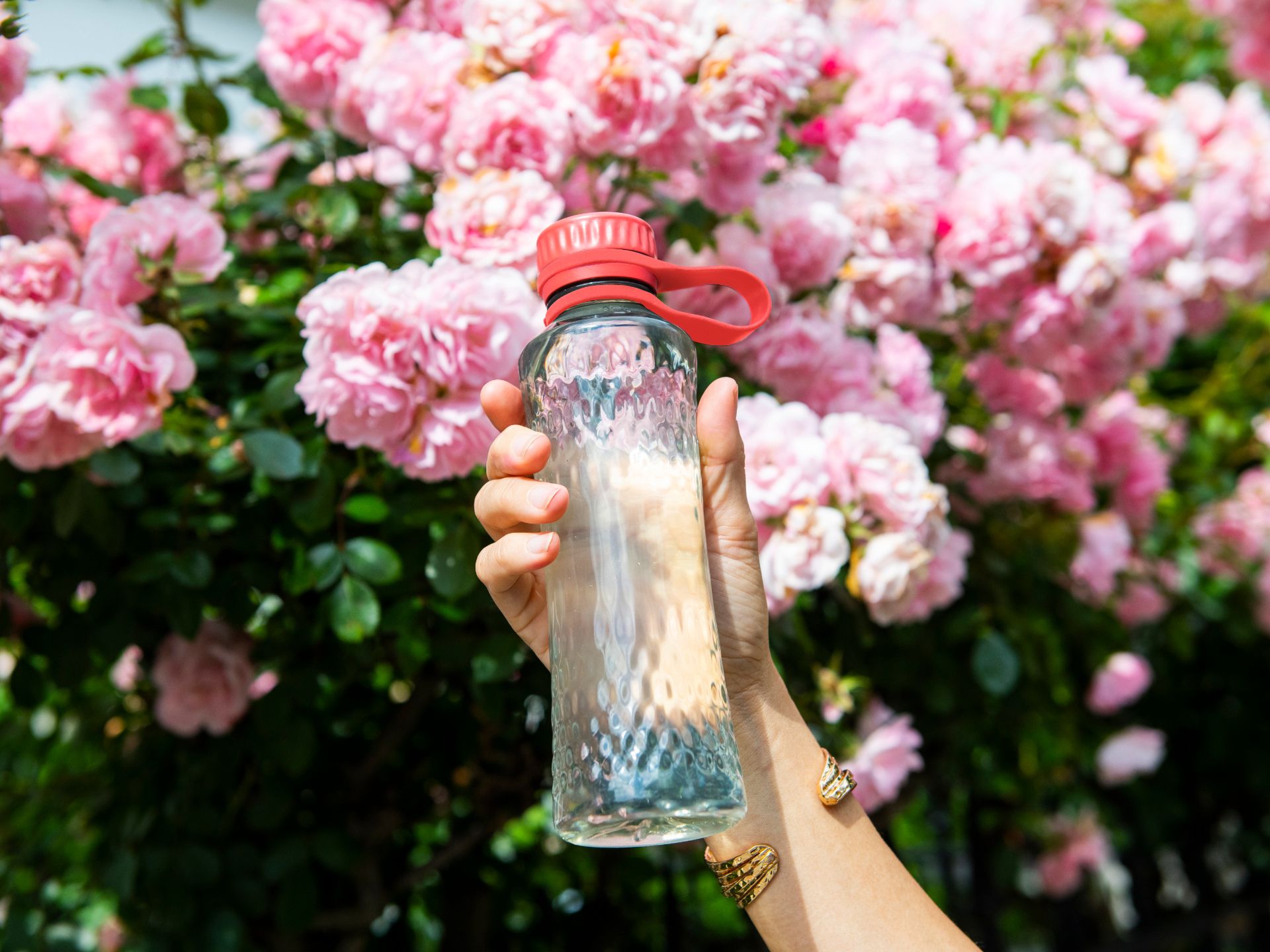 Fairtrade and eco-friendly gifts make up the Ethical and Sustainable Gift category. Shortlisted exhibitors include Fabrix WWF Collection, wooden building blocks featuring endangered species, compatible with Lego, from Inside Out Toys Ltd; Honest Bottle from Honest, the only reusable bottle that's designed and made locally from UK-sourced recycled bottles; The Silicone Straw Company's Reusable Silicone Straws in Handy Travel Tins, replacing soggy paper straws; and Seeded pet loss sympathy gift by Letterbox Love, with a touching poem of sympathy printed on seeded card to plant.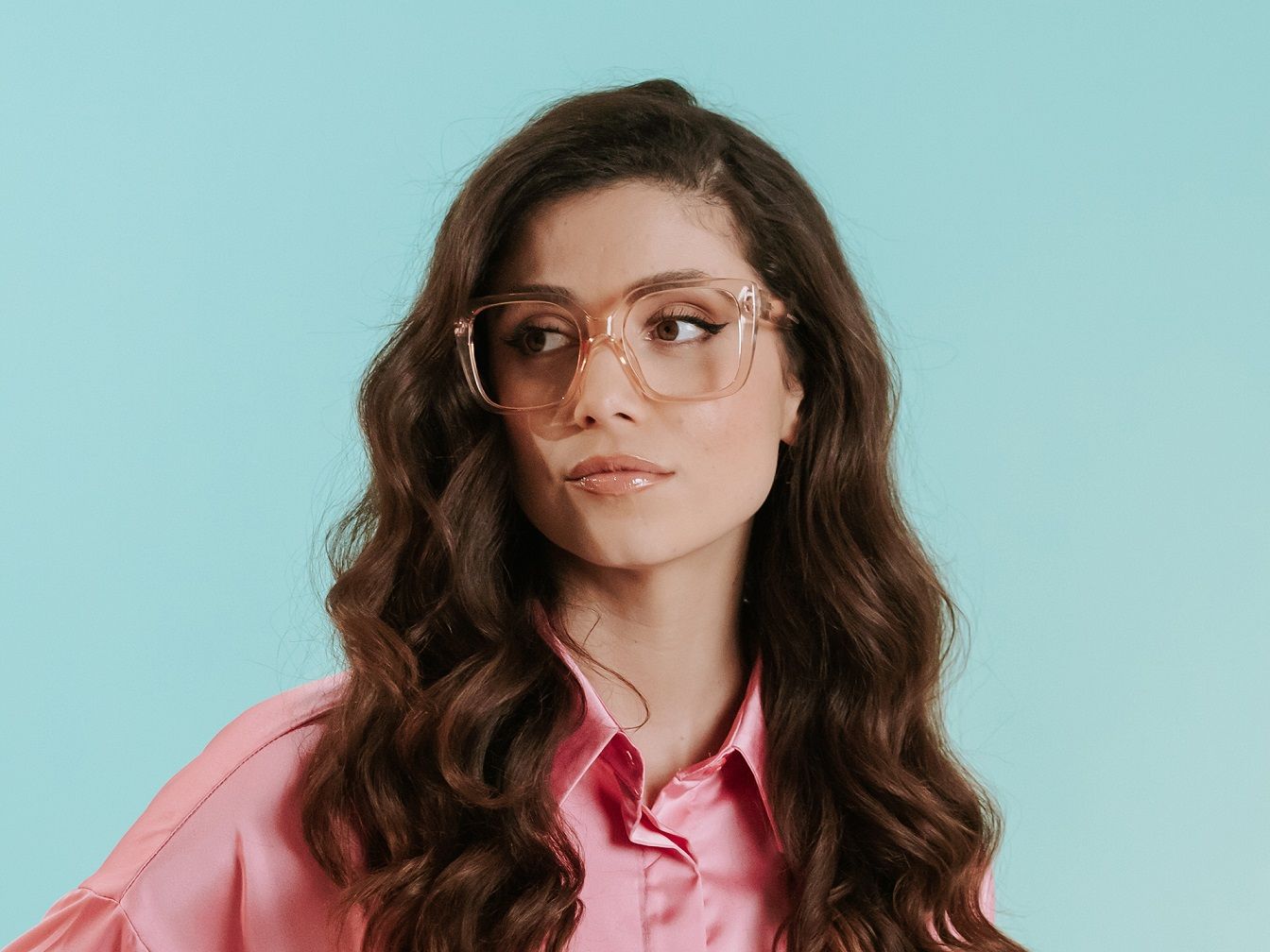 The Fashion Accessories and Jewellery category includes wearable accessories and jewellery made from a multitude of materials. Exhibiting at Spring Fair will be shortlisted brands including Goodlookers with their bold vintage Deirdre Reading Glasses; Sock Academy Ltd with Hippy Go Lucky, an explosion of colourful odd socks; Magnetic Brooches from Miss Milly Limited; Recycled Polycarbonate sunglasses by Peace of Mind .925 Ltd; Ewing and Wragg LTD ta Pretty Pink Eco-Jewellery's Tagua Nut rings – also known as vegetable ivory; The Leela Collection – jewellery from Shrieking Violet; and The Signature Collection Compact Mirrors by Meg Hawkins Art, featuring original watercolour decoration.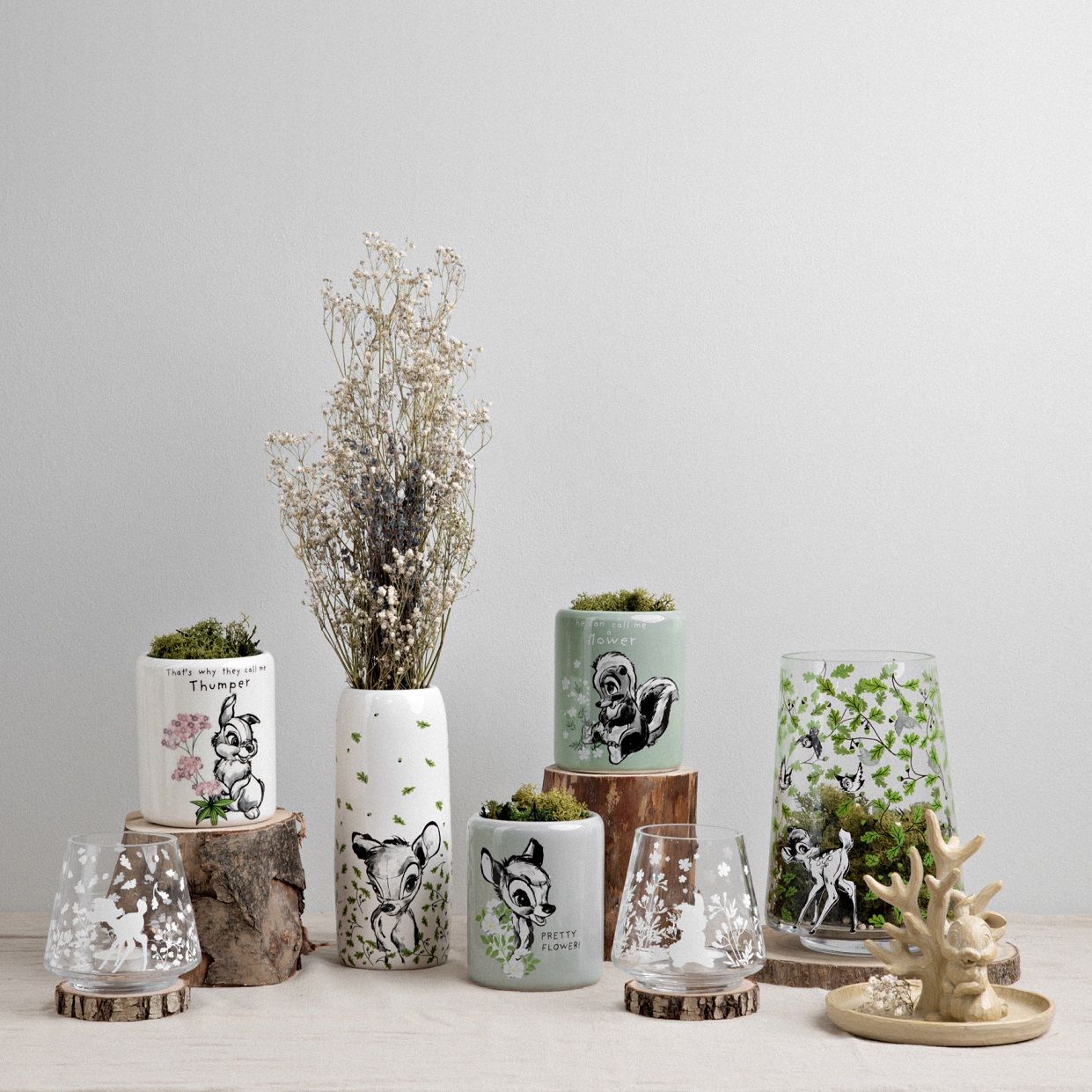 Festive and Occasions wraps up products specifically designed and themed around key calendar events or parties. Shortlisted exhibitors in this category include the unusual Christmas Slate Hanger with Pebbles by Richard Lang & Son; The Craft Kit Company Ltd with their Christmas Jumper Needle Felting Kit; the soft and cute Christmas Reversible Squidgly and build it yourself Festive Gingerbread Cat Playhouse by Puckator Ltd; thoughtful Greeting Cards For Difficult Times from Fox Under The Moon; Harry Potter Charms advent calendar from Widdop & Co; Puzzling Crackers, offering escape room style games in Christmas crackers from Puzzle Post; and House of Marbles' Santa's Snowball Ski-Jump Game for a festive seasonal game.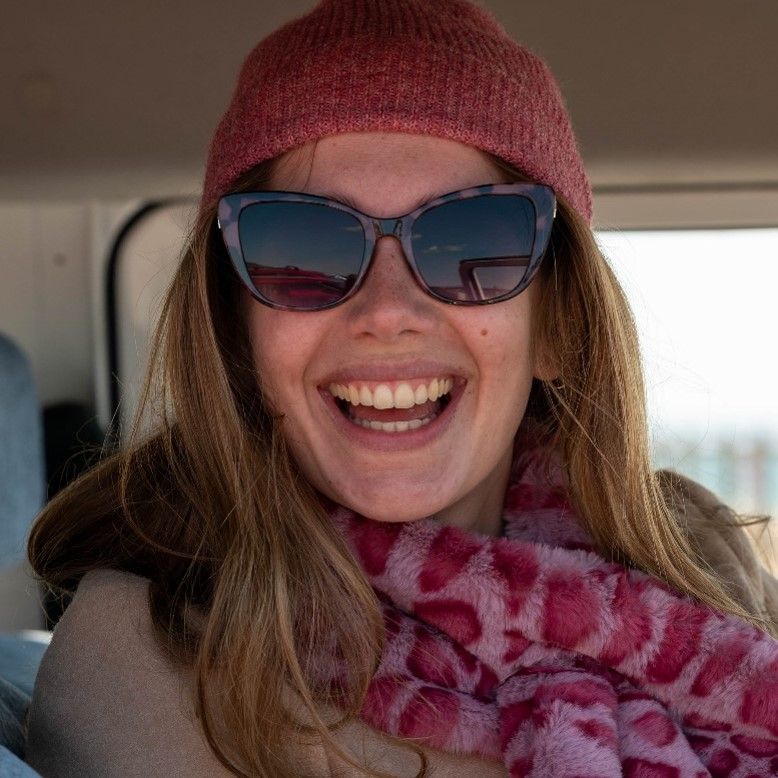 Celebrating the Food and Drink shortlist with gifts you can eat, drink or make are Spring Fair exhibitors Ross & Ross Gifts with their Gastronomic Trio Tubes, packed full of premium seasonings and condiments, as well as their Steak & Chips Gift Sets, with seasonings and suggestions to make dinner delicious; and Popcorn Kitchen's Giant Moneybox Popcorn Bottle, full of popcorn treats and ready to reuse once empty.
Board games, card games, party games and non-traditional games make up the Games category, with a range of shortlisted exhibitors. These include 5-Letter Wordlet from University Games and The Lagoon Group, a five-letter word guessing game; NMR's David Bowie Album Jigsaw Puzzle; a competitive, connection-making game, Hexagone and a trivia game, Rainbow Go! by Professor Puzzle; a wooden mix and match game, KIDOKI Animal Mix Up! Wooden Puzzle and Knot Game from Kikkerland Europe BV; Ocean memory game, a pairs game from Rex London; a fast-thinking truth and lies game, Sounds Fishy by Big Potato Games; dino stacking game, Stackosaurus from Gift Republic; and an immersive mystery game, The Missed Flight by Puzzle Post.
The Home and Garden category includes any item that adorns the home - modern, tradition, classic, country, urban living or fun and quirky. Shortlisted exhibitors include Enesco Limited with Allen Designs, whimsical pieces designed by American artist Michelle Allen; Fallen Fruits Ltd's Avocado Floater lets you grow your own avocado tree; Widdop & Co's Frida – a set of two leopard print glasses and their Hestia – a recycled vase; Grow Your Own Name with Global Journey's personalised bean plants; Fizz Creations Ltd with Peter Rabbit Grow Your Own Herbs, a garden for little ones; Solar Powered Light Up Terrarium by Gift Republic, illuminating plants at night; Wildlife Botanical Wallpaper Collection, with bold and beautiful designs by Lola Design; and Sophie Conran for Burgon & Ball heart-shaped trowel, an eye-catching garden tool.
Home Fragrance includes products that bring fragrance into the home, with shortlisted exhibitors including Wild Olive Ltd with their Artisan Candle Collection made with natural soy wax and decorated with real hand pressed flowers; The Foxglove Tree's Botanical Cast Fragrance Diffusers, bringing the outside in with casts made from real plants; Home Fragrance Signature Range from Meg Hawkins Art, with calm and peace at its core; and St Eval's Nature's Garden Collection, Large Pots, with unique summertime scented candles.
With gifts for budding chefs and those who love to entertain, the Kitchen and Dining shortlist showcases the best in the category. Shortlisted exhibitors include Rex London with their individual canned Fish salt and pepper shakers; Fizz Creations Ltd and their Mr Creations Ice Cream Station, for soft scooped ice cream all year round; and Mclaggan Smith Mugs Ltd with the Samantha Morris Mug & Pet Bowl Set, a quirky gift for pets and their humans.
Celebrating all those techy, gadgety gifts, the Novelty, Tech and Gadgets category incorporates gifts with a touch of silliness. Shortlisted exhibitors in this category include Big Potato Games with their Big Screen Games, a collection of online party games; a combined light and speaker from Gingko Design – the Drum Light Speaker; a squeezy stress Homosexuwhale from Gift Republic; Kikkerland Europe BV's 16 in 1 Bike Tool; Personalised Memento Co's Personalised LED Gaming Controller Stand; a Rainbow Catcher light, using solar power from Gift Republic; and the Wayfarer Range from Fizz Creations – with tools, equipment and more for the outdoors.
Any gift product retailing at £15 or below was considered for the Under £15 category, with shortlisted exhibitors including Widdop & Co. with their DIY Gift in a tin, a tractor to make yourself; Bucket List Scratch Cards from Gift Republic, featuring 52 cards of hidden activities; Mindful Picture Books For All Ages – warm and whimsical stories from Fox Under The Moon; The Silicone Straw Company and their Reusable Silicone Straws in Handy Travel Tins; Seeded pet loss sympathy gift by Letterbox Love, with a touching poem of sympathy printed on seeded card to plant and mindfulness Weekly Wellness Cards - Happiness, Yoga, Mindfulness – from Gift Republic.
Winners of the Gift of the Year Awards will be announced on 11th May, and more information on the complete shortlist and judging panel can be found at www.giftoftheyear.co.uk.
As the largest and most accessible "shop for shops", Spring Fair is the UK's trusted and inspirational platform for discovery and innovation, putting the most sought-after products, bright new finds, and industry-leading creative thinkers, under one easy-to-navigate roof whilst giving retailers unparalleled cross-buying opportunities.
Spring Fair encompasses 14 sectors within four destinations across 8 halls – Home which includes Living & Décor, Housewares, Everyday, and The Summerhouse, Gift including Christmas, Floral and Seasonal Decorations, and Moda fashion featuring its own Catwalk as well as Jewellery & Watch, Womenswear, Fashion Accessories, and Footwear, and the newly launched responsible sourcing show Source Home & Gift - all offering thousands of much loved and established favourites alongside an array of sustainable and new brands showing for the first time. The show creates a compelling and unmissable platform for buyers to touch, feel, and experience the latest products, trends and innovations.
As the buyers one-stop marketplace for everything new and on-trend for 2023, Spring Fair is the leading home, gift and fashion buying showcase. It runs from 5th - 8th February 2023 at NEC Birmingham. For further information and to register to attend please visit www.springfair.com
For further press information or images contact Philippa Suitters at Good Results. Email: PhilippaS@goodresults.co.uk Tel: 07866362980.