20 Dec 2022
Moda puts the spotlight on footwear announcing design collaboration with de montfort university
The UK's longest standing fashion trade show Moda, which has become an integral fashion destination at Spring Fair and takes place from 5th – 8th February 2023 at NEC Birmingham, has announced an exciting collaboration with De Montfort University with a design competition for final year BA (Hons) Footwear Design students.
The initiative showcases incredible young talent and the future of footwear design. All 16 of the students have been invited to display their innovative designs at Moda and from nine finalists the winner will be announced at an awards ceremony on Sunday 5th February. Visitors to the show will also be given the opportunity to vote for their favourite design and the design with the most votes will receive the Buyer's Choice Award.
Alejandra Campos, Event Director, Moda says, "We are delighted to collaborate with De Montfort University supporting the local talent and the future designers to the footwear industry. The standards were very high and the innovation and creativity from the students is inspiring. I can't wait to see their work on display at Moda and give these unbelievably talented designers the opportunity to show their work to a global audience."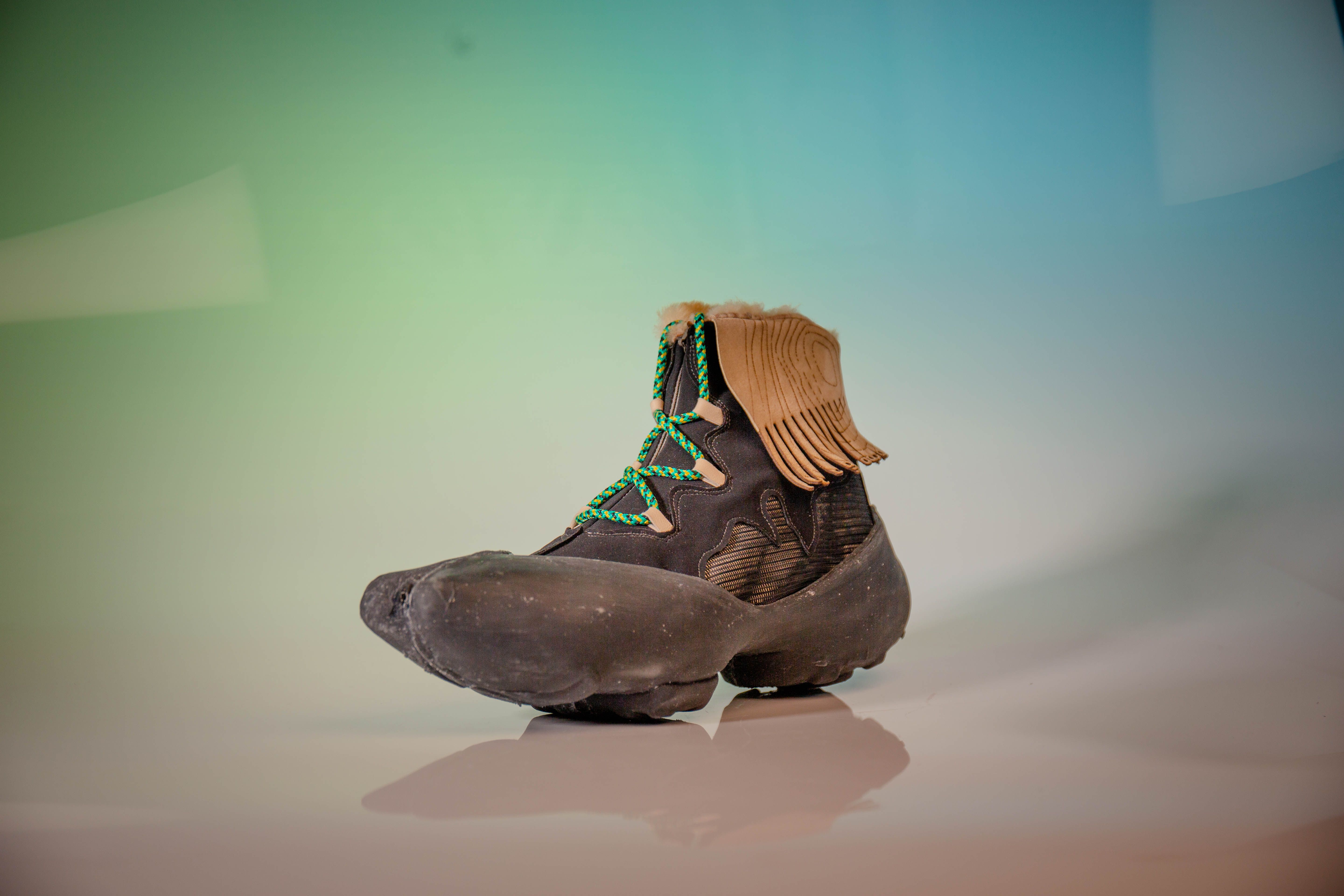 The nine finalists are: Baldeep Nangla (Bobby), Woosung Kim, Gyoungryoung Kwak (Lynn), Cameron Murdoch, Jong Won Kim, Madison Harwood-Scott, Jemma Swales, Jihwi Ahn, and Alfie Payne. Their project brief was based on the Quagga, an ill proportioned cross between a horse and a zebra that was native to South Africa and unfortunately hunted to extinction in the 1880's. The Quagga was one of nature's hybrids that adapted its size, camouflage and natural survival capability with its surroundings. Incredibly, the Quagga is considered to be a worthy candidate to reverse engineer its genetic make-up and therefore 'another' biological 'Quagga project' is in progress to create the breed again, and hopefully re-introduce back into the wild. The Quagga evolved through specific conditions, so students were tasked to create footwear that also evolves through certain conditions and the framework was designed to disrupt the classic creative process. The Quagga was not able to maintain its own sustainability, but students could incorporate this within their product design if appropriate.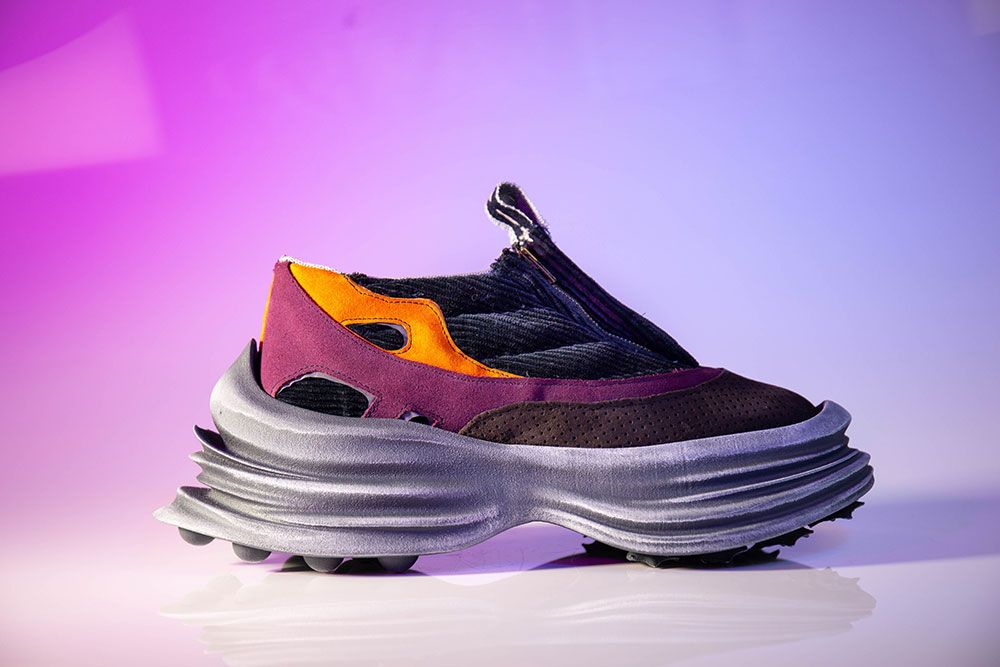 Nanette Westberg-Brown BA(Hons), PGCAP, FHEA, Senior Lecturer for Footwear Design & Programme Leader for BA Footwear Design says, "The Quagga project is a unique concept that allows students to really push their design boundaries and explore niche footwear theories and innovations. The results are equally as unique as the brief! The work that the students have produced is a testament to their commitment of footwear studies; having started the programme during the pandemic and resulting lockdowns, they have overcome the challenges of facing reduced access to our facilities and practical prototyping, to excel in their creativity and design ideations. I am incredibly proud of what they have achieved so far, and I'm excited to see where their future careers within the industry takes them."
As the leading destination for footwear in the UK, Moda in February 23 will also present the industry's most sought-after brands including Fly London, XTi, Refresh, Carmela, Chatham, Mustang, Alpe, Thomas Blunt, Lunar, Laurence Llewelyn-Bowen, Anne Michelle, Top Staka, Lazy Dogz, and many more.
For further information please visit www.moda-uk.co.uk and www.springfair.com
For further press information or images contact Philippa Suitters at Good Results. Email: PhilippaS@goodresults.co.uk Tel: 07866362980.
About Spring and Autumn Fair
Spring and Autumn Fair are the UK's most vibrant marketplaces for wholesale home, gift, fashion, and sourcing. As the definitive "shop for shops", they support the retail industry like no other.
Spring and Autumn Fair are where bestsellers are found, relationships are forged, and curiosity is piqued. Imagine a treasure trove of new ideas and new trends just waiting to be discovered and displayed in your shop, showroom or e-commerce site. If you want to touch, feel, and experience what's new and innovative across the home, gift, and fashion retail industry - Spring and Autumn Fair's are the marketplaces for you.
Located in the centre of the UK at the NEC in Birmingham, Spring and Autumn Fair is easily accessible for UK and International retailers (be it independent, multiple, or online, designers, contractors, and suppliers) to meet every February and September.