22 Oct 2020
Meet the Gift of the Year winners: Neil Coxon, From You to Me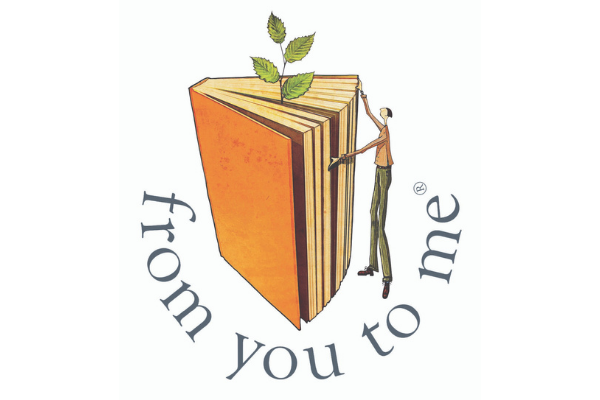 Ahead of the 2021 Gift of the Year Awards, we've been catching up with some of last year's winners...
Tell us a bit more about your business' story…
From You To Me, based in Bath in the south-west of England, is the authentic creator of beautiful and emotive gift books and journals. Gifts to celebrate special occasions, inspire people to reflect on, capture and share priceless memories and stories, create cherished moments and bring people closer.
We are a family-run company with family at the heart of everything we do. We deliver innovative thoughtful quality gifts that are loved and shared by families and friends everywhere as well as brilliant caring customer service.
Many of the products can be personalised to create a truly unique and individual gift.
We market our products under two main brands or imprints:
Journals of a Lifetime®... Inspiring generations to explore and share special moments and memories, capturing handwritten stories from every step of life to be treasured forever.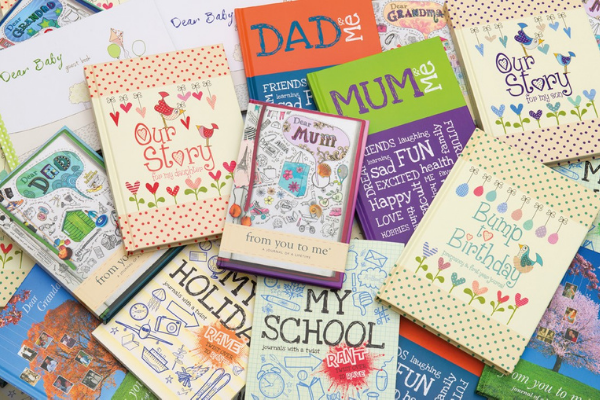 Forget Me Not Books®... Unforgettable and entertaining colour illustrated books for adults and children of all ages to explore and read time and time again.
Founded in 2007, the business has grown significantly and the products can now be found in many English-speaking countries around the world as well as under license in many other languages.
What did winning the Gift of the Year Award mean to you?
At the Spring Fair, our very first trade show in 2008, the first that our Managing Director, Neil Coxon, knew of our Gift of the Year win was late on the Sunday evening when an enormous queue appeared on the stand. The awards were then announced during the afternoon, and in those days, we simply did not have enough people in the team to leave the stand, attend and accept the award trophy! Neil spent the rest of the show trying to manage the large number of people who wanted to stock our first range of Gift of the Year winning Journals. This included our first international deals to Australia and Canada, partnerships that still exist to this day.
This significant boost to our sales and revenue gave us the confidence to accelerate our growth as we quickly launched more products and increased the number of people in our team. Having the Gift of the Year winner logo next to the products helped to give us more credibility to our new trade customers, the end consumers as well as our new employees.
What's next for your business?
We are now nearly 14 years old and we still proudly announce that our first range of Journals of a Lifetime are Gift of the Year winners. Since then we have won the award again with our Wow! Birthday books as well as being finalists on numerous occasions – and these accolades are all shown proudly on our website, brochures and point of sale stands.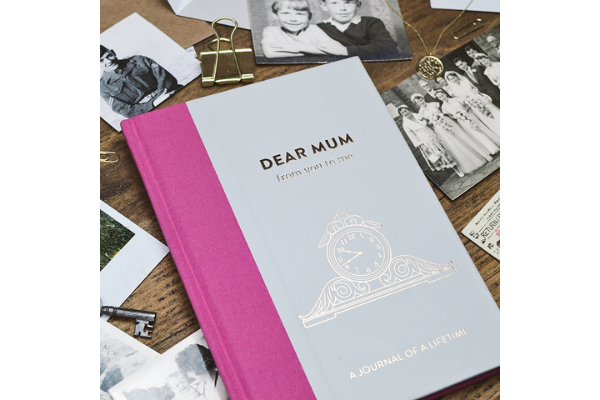 New Product Development is an important aspect of our business so we continue to look at how we can make new journals and books that are likely winners of this and other awards in the future.
In addition, as a business we operate across many diverse markets and market-places. There is never a day that passes when we don't learn something new as a team. Back in 2007 we thought things would become easy as soon as we had ticked off that 'to-do' list. Now, 14 years on, the 'to-do' list is even bigger and we continue to learn. This time last year, who would have thought that we would not have been able to attend traditional trade shows to show off our new products and meet our customers?
We liken running our business to a graphic equaliser – we juggle different levers – but when one lever is down, another is up. Getting the right balance is hard and to ensure success, and after the hopefully busy times of this Christmas, we will be trying to recruit the right new people to join our growing team. People who fit our culture, understand our products and who can have a go at many different things in our changing world. Let's just hope we can meet them face to face as a team!
How have you coped during the lockdown and do you have any words of positivity to share with our readers?
Lockdown hit us like everyone else. Everything felt uncertain and we started off by being careful about everything we did whether that was what we spent or how we worked together. As a team, we all continued to work but did this from home and did not see enough of each other – 'Zoom' calls excepted.
Suddenly we found that in our lives, we had time on our hands.
As a team, we spent time looking at the big picture and what is truly important for us, for our products and for our customers. We worked on sorting out the little issues that sometimes stop the important things from happening.
We have also worked hard on our strategy and done many things that you normally seem to struggle to find the time to do. Some of these initiatives have already freed up even more time, so we have really engaged in helping our customers during these strange times.
Our products have provided much needed solace for people who have been unable to see their family and friends and we have been quick to support customers whether they are the users of our products or the retailers who sell them.
We recognised that our bricks and mortar retail customers around the world were suddenly thrown into a very difficult position where they were unable to trade and many, unable to pay their bills. We have cared and extended credit terms for them and then worked to help them offer our products as either drop-ship items or print on demand through their own developing websites.
For the end user of our books and journals, we have continued to work safely to get gifts delivered to people across the world as fast as we could. Our warehouses in the UK and US continued to operate under new safety rules but this meant we were able to continue to meet the customer demand that has grown enormously since Lockdown started.
We also gave one title away as a free gift to help people who were apart from their family and friends... and we are continuing this offer now.
You can see this offer at the Company's Facebook page here.
What we also noticed was how many of our customers chose to send one of our Journals of a Lifetime to their family & friends. They missed them. They knew that many of them had time on their hands too. The messages that have been sent with the gifts summed up how meaningful these journals are:
"I miss you Grandma. Please can you complete this journal for us so I can learn more about you ..."
"Dad, I know you will enjoy this journey as you work your way through this journal. I am proud to know you and can't wait to be with you again soon."
"You are so special Mum and not being with you has made me think of so many things I do not know about you and of so many questions I want to ask you. I saw this and knew straight away it was the perfect gift for you... for me!"
What more can we say?
We quickly realised that to be successful and survive during these difficult times we needed to continue to invest in our business, in making it better and in supporting our customers.
Time on our hands... time to think differently... time to reflect... time to care... time to do things better... time to make our own world a better place.
You can find out more about From You to Me here.