23 Oct 2020
Meet the Gift of the Year winners: Clare Harris, Talking Tables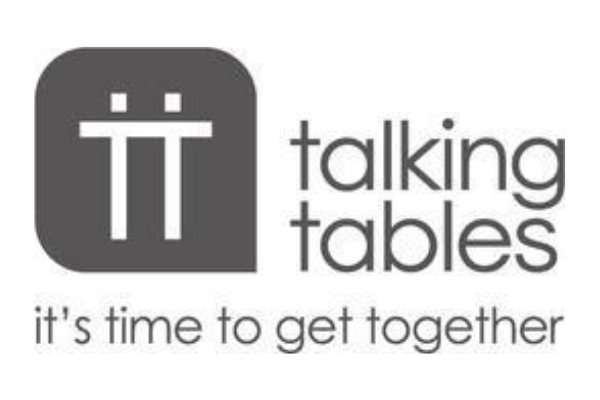 Ahead of the 2021 Gift of the Year Awards, we've been catching up with some of last year's winners...
Tell us a bit more about your business' story…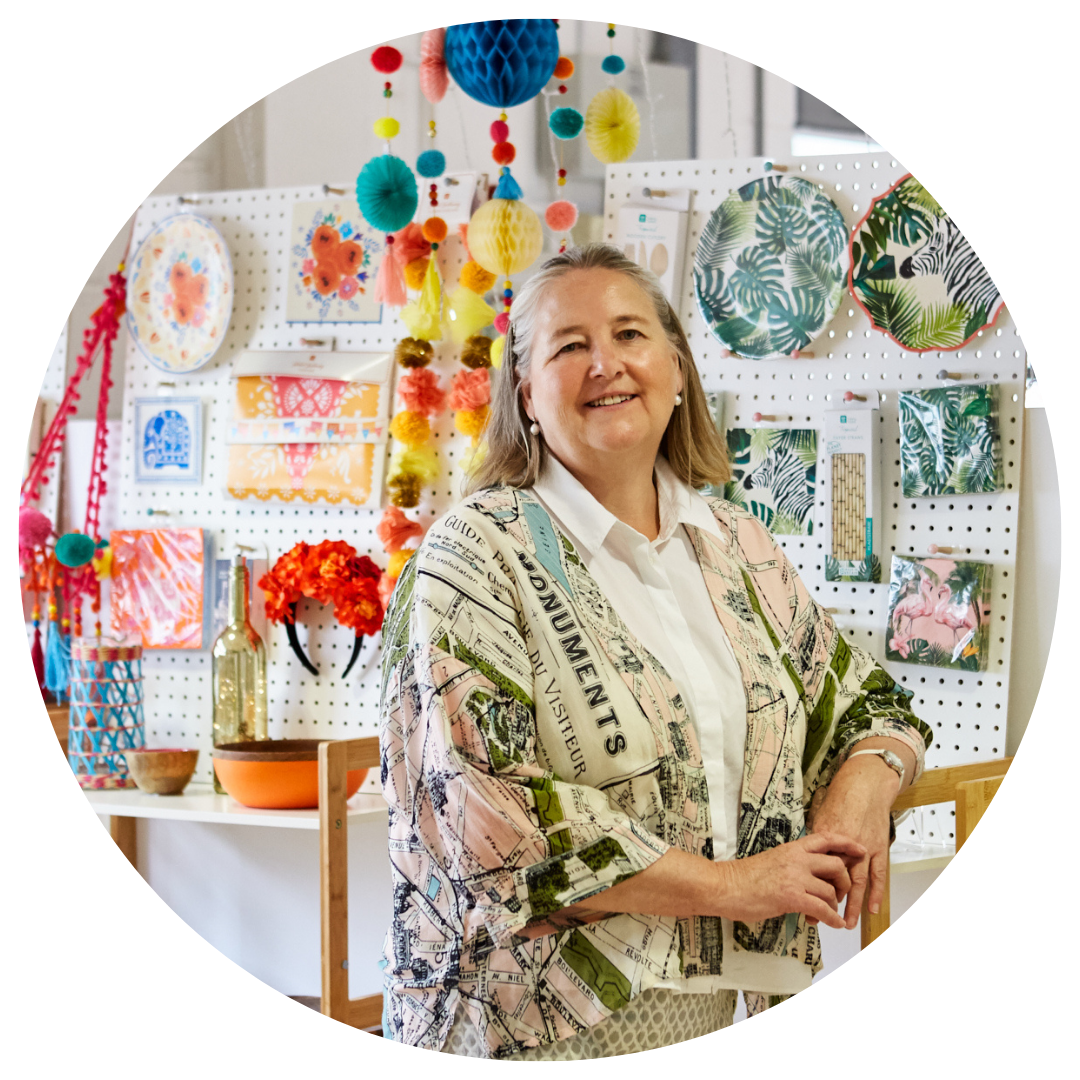 From an insight that many woman have a creative pleasure in planning a gathering of friends and family, Clare has created a multimillion pound, global business. She continues to redefine this female category with new insights as to why woman are the hostesses and what it means to them. She realises that this joy to bring people together is truly global, allowing international expansion of Talking Tables into other countries such as America, Australia, Middle East and across Europe..
Today, in 2020, in the year of a global pandemic, the word "tablescape" is of the moment and time at home is where we must all be. Thus Talking Tables is more relevant than it has ever been,
Talking Tables literally created a new market: one of stylish adult party accessories. This category was not in existence back in 1999 when Clare saw the gap as the Millennium celebrations were in plan.
At that time adult party was basic and unsophisticated and sold in small party stores focused on events such as 40th birthdays. Clare brought to market stylish party product fit for retailers such as Heals, Selfridges, Conran and Harrods. The Talking Tables products remain loved for all sorts of gatherings – sharing a humble cake with a friend or a large formal wedding.
From literally zero, the business is on plan to finish this current financial year at £17M. We now employ some 50 staff in our London office having started with just Clare, and 2 in our Shanghai sourcing office and 3 in New York. The company remains privately owned and started with just £50,000 of personal savings and personal loans.
In the UK some of our biggest retail accounts now include Tesco, Morrisons, Amazon, John Lewis, Waitrose. Our competitive USP remains a combination of product, supply chain and customer relationships. With product we have a clear edge on innovation and design. This has been recognised by the gift industry in the form of an unprecedented 11 wins in the Gift of the Year awards.
Talking Tables products can be identified in the market with their strong sense of design and very often with an edge of British humour. We have found particular success with quintessentially pretty products, such as Truly Scrumptious Cake Stands. Successes include a range based on Alice in Wonderland and more recently Boho themed items with Frida Kahlo on a paper cup.
The products can now be found in over 60 countries around the world. Exports, as a percentage of turnover, are expected to be over 25% in 2020. We are finding success in USA with a strong reaction to our pretty tea party lines.

What did winning the Gift of the Year Award mean to you?
Winning the Gift of the Year Award is a pleasing acknowledgment of the hard work that goes into creating, innovating, and bringing a new product to market. Bringing a new product to market takes much energy, tenacity and of course cash to buy the stock. It is therefore great to know that a senior team of retailers have singled out a Talking Tables product as being a positive and commercial addition to the crowded marketplace.
What is next for your business?
We continue to focus on our brand – bringing product to market that brings people together: to gather, together and smile. This is more relevant than ever in a pandemic era when we are thrown together at home more than in the past.
We continue to build a string business; being agile and committed to be more efficient and more competent in a digital age.
How have you coped during the lockdown?
We used lockdown to refocus – to focus on certain areas of the business that needed particular concentration when we found ourselves without a high street! Cash and costs and learning and implementing new skills around websites and digital marketing were two key focuses.
As a young team, in London, many team members wanted to come to the office to meet their friendly colleagues and because their rented room in a shared house may not be conducive to long periods of time working from home. A creative environment for new product development involves conversations with one another, including discussions around shades of scale, colour; texture; how products look placed against one another. This is near impossible via Zoom or virtually and as we have had to build our Spring '21 range during Covid, we've had to focus on bringing our creative staff back to the office in a safe environment.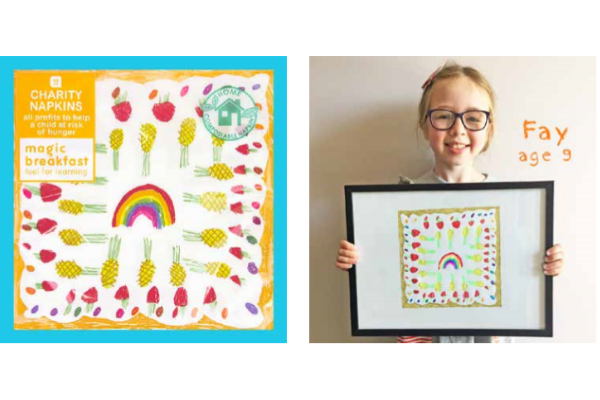 We came to market with a charity napkin, with all profits going to Magic Breakfast. This wonderful charity helps kids get food to start their day off well. We asked for drawings from children across the UK. Our Dragons Den judge, Sara Miller, chose the winning image. The napkin was sold by many independent retailers and John Lewis and Waitrose.
​​​​​​Do you have any words of positivity to share with our readers?
Whilst it's been a very difficult year, 2020 has offered some silver linings for many, whether that be a time to reflect, an opportunity to change careers and follow a dream, a time to scrutinise business in more detail and manage costs with a closer eye or to become much more focused on areas such as digital competence.
Time at home is no bad thing either – not racing around quite so much. Time with direct family in the home or time in the garden digging and weeding. When a group is only allowed to be small it enables more time to catchup in a more special way with those who are there.
Find out more about Talking Tables here and follow them on Instagram using @talkingtables_tt.