10 Dec 2018
J&K Henderson to Give Away 1,000 Watches to Spring Fair Gift Buyers in Jewellery & Watch Promotion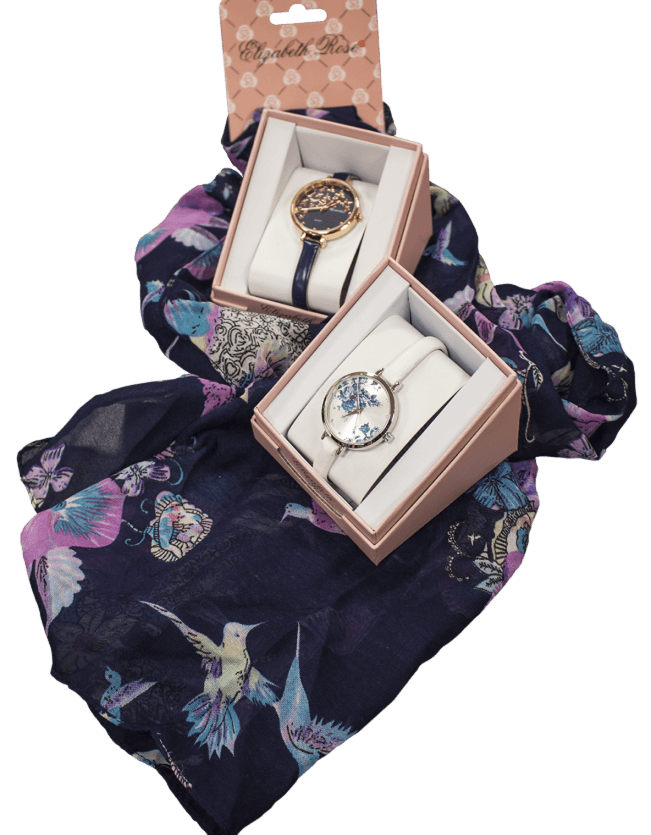 In a first-of-its-kind promotion, Jewellery & Watch exhibitor, J&K Henderson (Henderson Group), will offer a free watch to Spring Fair buyers crossing into Halls 18 and 19.
Long-running Jewellery & Watch exhibitor, J&K Henderson (the Henderson Group) will lead the charge in bringing Spring Fair buyers to Jewellery & Watch with an impressive giveaway promotion.
Having been a supporter of Jewellery & Watch for 42-years, J&K Henderson believe in facilitating greater crossover of buyers between Jewellery & Watch in Halls 18 and 19 of NEC Birmingham and Spring Fair buyers in Halls 4, 5, and 20, which offer giftware and fashion accessories.
To achieve this, the business will distribute vouchers for a free watch in these strategic Spring Fair Halls, encouraging buyers to make their way to Jewellery & Watch to claim their gift.
Across the five-days of the show, J&K Henderson are expected to gift more than 1,000 watches (with an RRP of £50 each) from across its broad spectrum of brands, which serves to highlight the significant scale and investment associated with the campaign.
Jewellery & Watch event manager, Kirsty Broere, says: "This is a first-of-its-kind initiative for any Jewellery & Watch exhibitor, and we want to thank J&K Henderson for supporting our vision of a more inter-connected Jewellery & Watch and Spring Fair."
J&K Henderson director, Jim Henderson, adds: "We are not only one of Europe's largest watch importers, but we also import unrivalled ranges of jewellery, fashion accessories and gifts so, although watches are our core product, we have so much to offer to buyers who would not normally venture into Jewellery & Watch."
"In these difficult times our products are sure to help customers increase sales and margins to weather challenging trading conditions. We are offering this promotion as we are so confident once buyers – large or small - take a look at what we have to offer they will become part of the ever-growing family of Henderson customers."
J&K Henderson is one of the largest volume jewellery, watch and giftware importers in Europe. The business was established in 1976 and today it serves customers across the retail landscape, including multiples, independents, e-commerce giants, giftware purveyors and more. The company prides itself on its excellent reputation, carrying over 20 brands including its own-brand and licenced products. Its white-label design and manufacturing services have also proved popular among high street retailers in the UK and Europe who are looking to put their own unique spin on watches and accessories.
Although the company has many large high streets chains enjoying its competitive pricing and excellent design, it prides itself on giving smaller independents the same unrivalled level of service backed up by a national sales force.
In recent years, the business has seen its Thomas Calvi, Elizabeth Rose and Lucy K watch and accessory collections achieve unprecedented success.
In 2019, Jewellery & Watch will focus on capturing the attention of buyers in the co-located Spring Fair show with improved accessibility and cross-promotion. Jewellery & Watch exhibitors and visitors will also gain easy-access to the Main Stage in Hall 20, where a selection of global industry experts will explain what 2019 has in store for the world of fashion and luxury retail.
Jewellery & Watch 2019 is an ideally-timed and located platform to get the jewellery buying and business calendar off to a flying start. By focusing on diversification and the customer experience, Jewellery & Watch will continue to broaden its base of buyers from across the jewellery, gift and lifestyle sectors.
Assisting in this mission to kick-start the jewellery business year are J&K Henderson and many other prominent exhibitors, including Gecko, HW Tankel, Connoisseurs UK, Hanron Jewellery, Jo for Girls, Azendi, London Pearl, Marjo, Pilgrim, Storm of London, UJT and Wedds & Co.
Jewellery brands and businesses located in Spring Fair include Accessories by Park Lane, Shrieking Violet, Carrie Elspeth and Big Metal London.
Visit the large J&K Henderson stand at Jewellery & Watch in Hall 18, J10-K11.
Jewellery & Watch will take place from February 3-7, 2019 at the NEC, Birmingham.
To secure your free ticket, register for Spring Fair now. To find out more, please visit: jewelleryandwatchbirmingham.com.