15 Dec 2022
How trends develop and how to track them?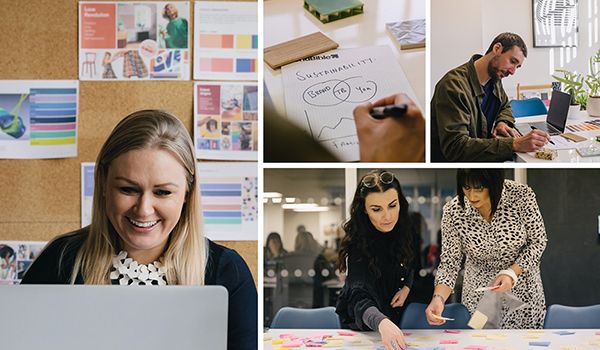 Retail trends are an extremely important insight both our visitors and exhibitors need to consider when they are designing and shopping for new products. We sat down with one of our Spring Fair 2023 speakers Wendy Lowe from TrendBible, to find out just how trends develop and to get a better insight into what they will be doing at the show.
Who are TrendBible?
TrendBible are a global trend agency. We work with inquisitive, recognised brands, from around the world to help them understand their future consumers. Home is the connecting factor to everything we do, so whether it's the future of eating, decorating, playing, celebrating or bringing up children, we develop trend forecasts to help brands create commercially successful products which stay true to their brand.
We believe firmly in using our intelligence and experience, having conversations and debates, challenging and questioning and researching the 'now' and predicting the 'next'. To create a forecast, we translate raw data into engaging themes and narrative in order to be able to communicate the trends to brands around the world.
Brands can buy a Trend Forecast from us or subscribe to our Trend Platform 'My TrendBible' and interpret it themselves, or they can commission a bespoke project and we will apply the trends directly to their product, market and customer, advising them on the specific actions they should take to take advantage of the trend.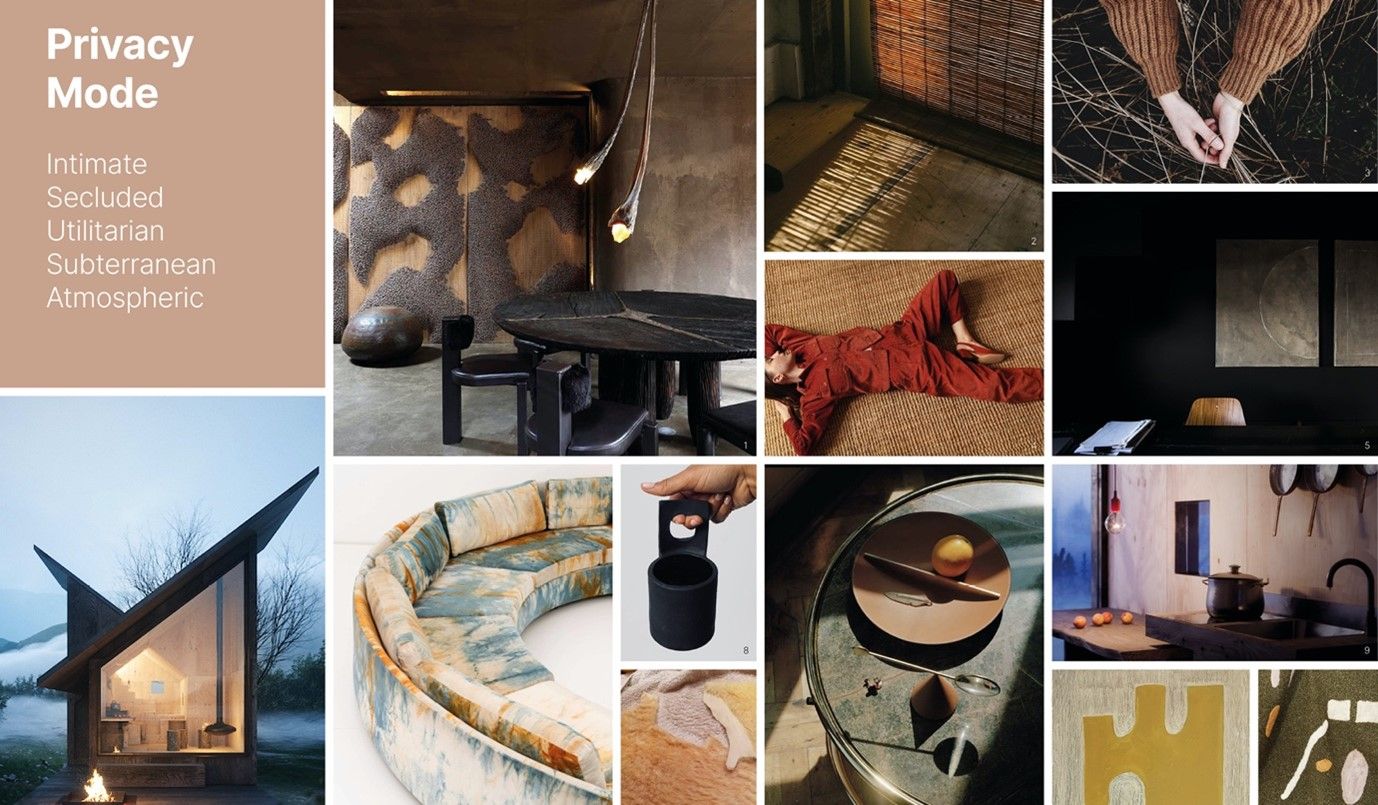 TrendBible Home & Interiors Autumn Winter 2022/23 Trend Forecast | Privacy Mode
How do trends develop?
Trends are usually a reflection of changing social and cultural mood, so we start by evaluating the socio-political, economic and cultural landscape. How do we think people will be thinking and feeling a few years from now? What will life at home look and feel like? What kind of events or technologies might impact this? We then look specifically at the aesthetic references, colours, shapes and materials that we see emerging in design that best reflect this feeling.
How do you foresee what trends are coming?
Tracking trends is just as important as forecasting them because in an increasingly fast-paced industry, timing is everything. We track trends across different types of consumers – from the most innovative to the mainstream. It's important to us as an agency that our trends are as 'real life' as possible, so we put a lot of emphasis on this mainstream consumer and we have to be able to imagine this trend working in their home.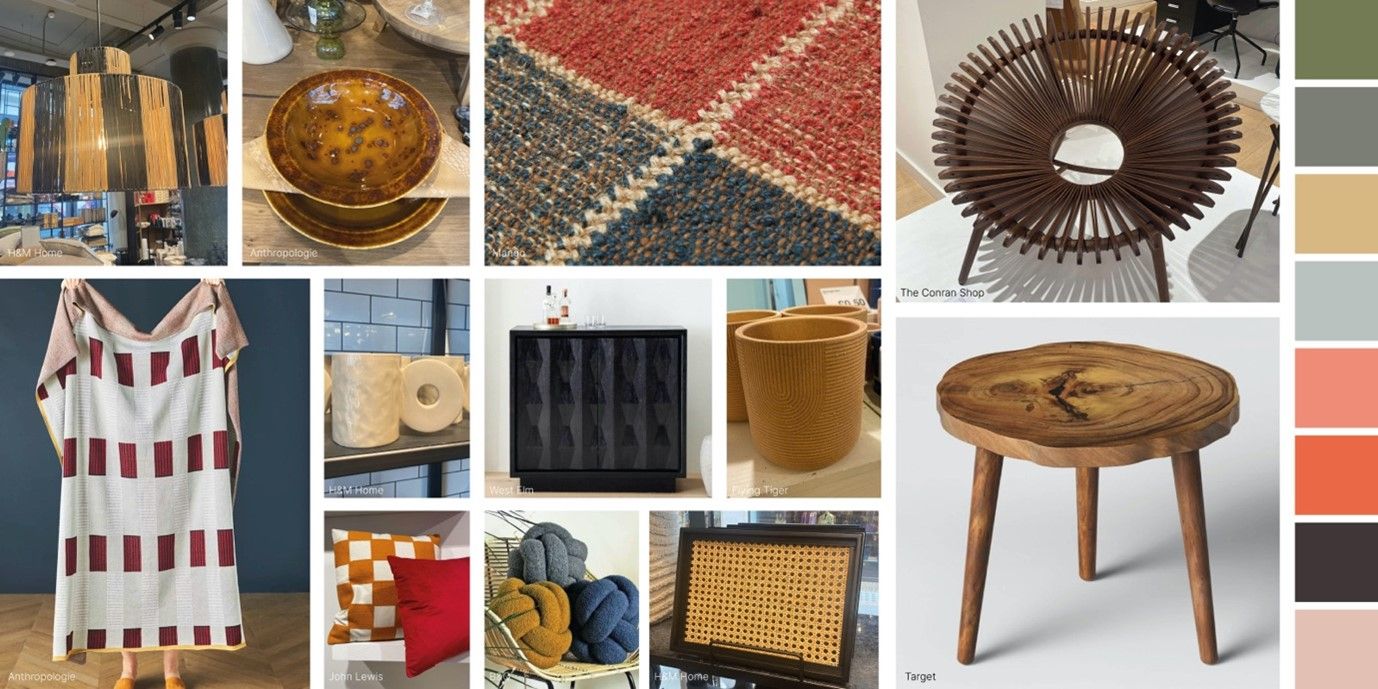 TrendBible Home & Interiors Autumn Winter 2022/23 Retail Trend Tracker | Privacy Mode
What will you be doing at Spring Fair?
We are delighted to be presenting at the Spring Fair. We'll be sharing insight into what trends are and the role trends play in bringing you closer to your consumer, in addition to sharing key home and interior trends and gifting trends for 2024. We'll also be taking a good look around the show, looking out for new innovations and ideas and of course tracking our own trends.
If you are looking to see TrendBible at Spring Fair 2023, they will be on the Inspiring Retail Stage on Monday 6th February 12:10 - 13:10 and again on Tuesday 7th February 11:00-12:00. Register for your free ticket.
Other Digital Content
Spring Fair, the inspirational show that puts thousands of new products for Home, Gift & Fashion at the forefront of UK retail, has revealed a thrilling snapshot of what visitors can expect at the nex ...

In this new episode of SAF TV, Catherine Erdly, a small-business retail expert and founder of The Resilient Club, sheds light on the common pitfalls that small businesses often face. Drawing from her ...