18 Jan 2022
How Can Independent Retailers Thrive Post-Covid?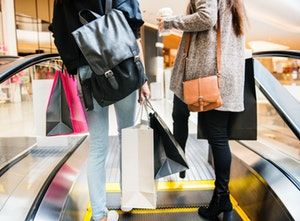 How can independent retailers thrive post-COVID?
The post-pandemic recovery is perhaps one of the biggest challenges for British retailers. Even fashion giants such as the Arcadia Group felt the pinch in 2020, with the brand finally succumbing to various acquisitions from ecommerce leaders such as Boohoo.
If these large corporates cannot weather the storm of a pandemic, where does that leave the UK's independent retailers?
Where "small" may be considered a weakness to some, independent retailers should see this as a strength.
New priorities for post-pandemic retail
For all their dominance over the high street, these larger brands lacked a key ingredient: the personal touch. Indeed, without a high street to dominate, groups such as Arcadia struggled to translate to online sales.
This also proved to be a cautionary tale in customer service. Where smaller, independent retailers can thrive is their ability to customise their service, both on and offline. Speaking on behalf of the Institute of Customer Service at the 2021 Autumn Fair, Marketing and Comms Director David Dagger said: "Sixty-six per cent of us believe customer service will become a bigger priority post-pandemic."
So, how can independent retailers provide this personalised service throughout their online and brick-and-mortar presence?
By optimising their shop design. Smaller retailers are not bound by head office restrictions in terms of merchandising or shop layouts. Hellen Stirling-Baker, founder of eco-conscious children's store Small Stuff, says her shop is meticulously planned. There are areas for mothers to drop off their prams, and respite zones for children.
By putting a face to the name online. Today's conscious shoppers are more interested in the provenance of their shopping choices. This gives independent retailers a chance to put a "face to a name". Digital marketing expert Amy Hobson tells us that channels such as Facebook Live allowed indies to introduce themselves to their customers throughout lockdown.
By segmenting and targeting their marketing. Email marketing offers the perfect opportunity to blend the digital with the physical. A great way to engage is to invite brick-and-mortar customers to join a mailing list. We can then thank them for their purchase and recommend similar products.
Combating world issues

Broken supply chains are on the minds of every retailer at the moment. Where smaller retailers can thrive is to look to more local sources. This in turn addresses a second world issue: climate change. Not only does switching to local suppliers help with demand; it also addresses customer needs.

Research into UK retail trends tells us that 29% of consumers would pay a premium for brands that contribute to the community. Likewise, 42% would pay more for domestically produced items.

Where independent retailers might lose out on a lower wholesale price, they will benefit from reliability and sustainability. Debi McCormack, founder of subscription service Boxcitement, says: "Around 80% of our suppliers are local – we don't have the worry of our items being stuck in containers for three months."

Likewise, ignoring sustainability has been a death knell for larger retailers. Topshop, part of the doomed Arcadia Group, was criticised for its lack of transparency around sustainability.

Pulling together

The pandemic has seen Britain pulling together to get through. Even the government has intervened with reduced business rates for retailers. But it has also given rise to new partnerships, prioritising collaboration over competition.

At the 2021 Autumn Fair, independent retailers spoke of their work in their local communities. Melissa Dawkins, founder of creative collective Made in Ashford, is proud of the events she has run with the local council, raising awareness of independents in the area. On a larger scale, we're seeing strategic partnerships from the likes of brands such as John Lewis, opening up new markets to target.

Five ways that independent retailers can thrive post-pandemic

So, taking heed of the lessons from larger corporates, how can post-pandemic retail thrive for smaller brands?

Optimise the brick-and-mortar experience through store design
Work with local suppliers for sustainability and reliability
Focus on customers' changing needs including transparency and customer service
Work with others in your local area to expose your brand to new markets
Create a hybrid model by targeting physical shoppers with digital marketing.