17 Dec 2018
Home Interior Ideas and Trends for 2020
If you're looking for all the creative interior inspiration you could possibly need for 2020 then you're in the right place. From consistent hints of luxury to brushed brass making an entrance and floral features becoming ever popular, read on for some of our favourite home interior ideas…
A Blast From The Past
From fringing to vintage to bold features, the past is creeping back in a stylish way. The "less is more" trend has enjoyed the limelight for many years, but 2020 is bringing the "more is more and less is a bore" style back. Vibrant colour combinations, flirty accessories and flamboyant elements are the main features of this trend. Fringing and pom poms are sure to be swishing into interiors everywhere making its way onto curtains, cushions, lamp shades and even furniture!
Ben Hawkins, Buying Director at Hill Interiors believes vintage and dark interiors are set for a comeback: "From what we've seen, a darker colour palette is definitely creeping into interiors, the great thing is, it can be teamed with a wide range of looks. Vintage is also retracing its footsteps…with a modern twist, we think this could be the 2020 style of the year."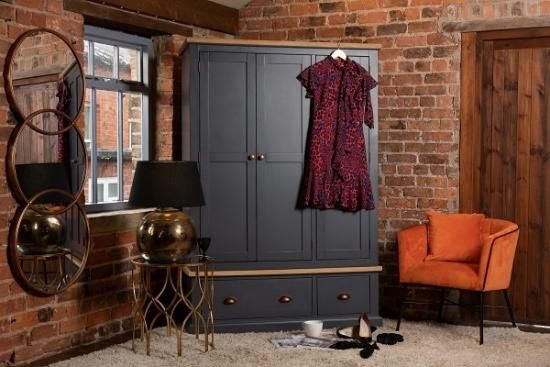 Mixed metallics, slate blue and plush velvet setting a luxe industrial scene.
Under The Floral Spell
When it comes to home interiors, 2020 is set to be a big one for floral and sees a noticeable change in style transforming from bloom heavy and introducing more detailed floral content. It is important to remember that floral trends are very subjective and have their own interior interpretations. Dark and opulent interiors with plush velvets and luxury golds demand luscious blooms. However, there has always been an enduring love and resurfacing elements of nature-based florals, from pure textures and shapes, to local seasonality and foraged components, the coming years are all about embracing the goods that nature gives. Incorporating moss, branches, bold statement colours and minerals will be the identifying style for many arrangements.
The Industrial Revolution
Industrial luxe home interiors are set to be huge! Moving away from a more rustic approach of industrial style and introducing luxury elements to create a little twist on the trend and merge two contrasting styles. This is a softer approach compared to the usually harsh style which will incorporate natural materials such as concrete and copper teamed with luxurious accessories such as velvets and gold. Tough luxe is the new luxury.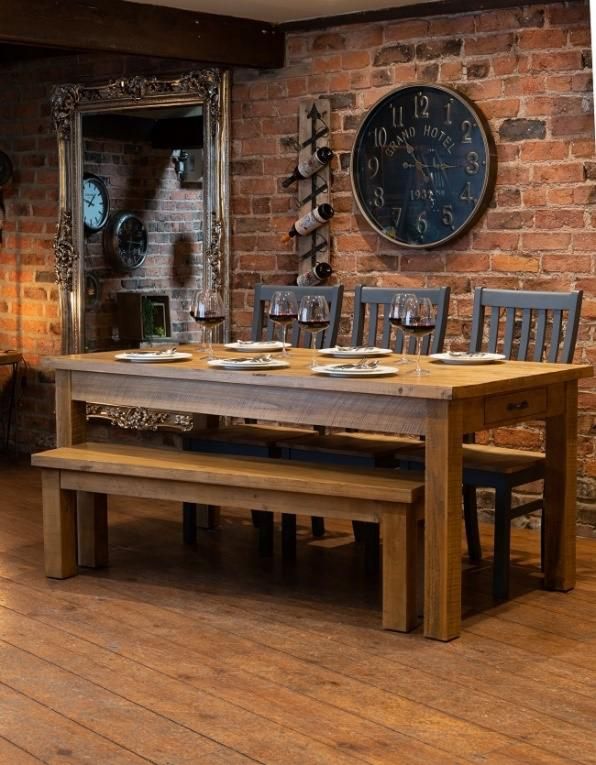 Make Way Copper, Brass Is Coming Through
With previous years seeing the likes of copper and rose gold being a main trend, it's time to move aside for brass. However, unlike copper, brass is here for the long haul. This timeless metal brings warmer tones into interiors and can be used across a whole host of features including door handles, taps, lamps, and accessories. Taking it one step further…introducing an ensemble of metallic accents throughout one room creates balance, definition and classic style too.
Luxe Living
We all love a bit of luxury in our lives and 2020 is looking promising for just that. Think plush velvet, opulent colours and lavish lighting, these features will be setting the way for many interiors. Sumptuous velvet is sticking around, we will see this used more with bold colours and mixed in with metallic features alongside darker walls, a key trend which has started to show more recently. Simplicity will also be key, combining chic and luxurious together to create a modern living space with little clutter and lots of style.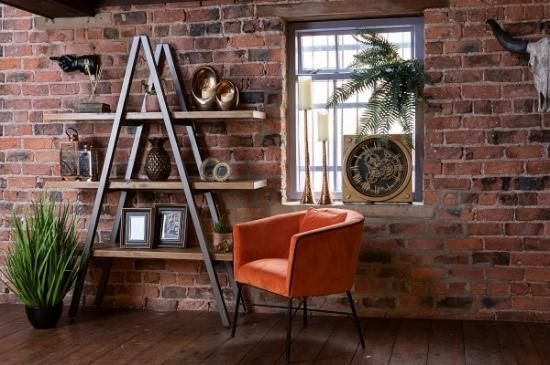 All Images courtesy of Hill Interiors who will be exhibiting at Spring Fair in Hall 1, stand D10-B11.
Register now to see the home accessories wholesale and wholesale furniture suppliers in the Home sector at Spring Fair in February 2020 and see all of these trends on the show floor.