06 Nov 2023
Forecasting Retail's Opportunities: Hyve's Exclusive 2024 Whitepaper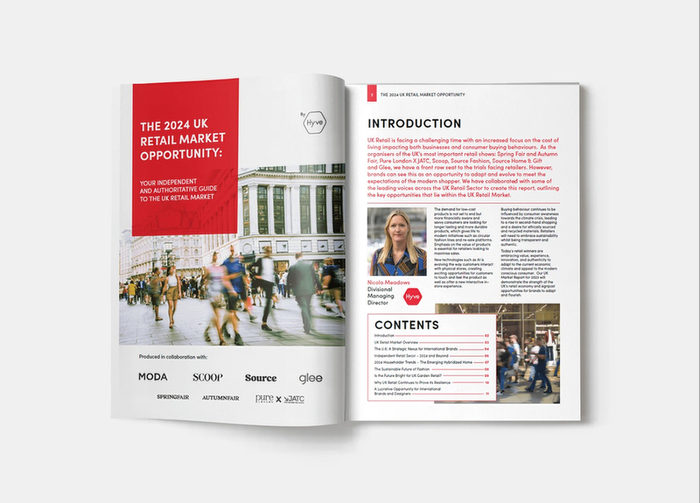 In collaboration with some of the leading voices across the industry, Hyve has released a timely whitepaper report highlighting the key insights within the UK retail market.

As the brains behind the UK's most important retail events, including Spring and Autumn Fair, Hyve has a front row seat to the opportunities and challenges retailers and brands are facing.

From retailer resilience in an increasingly challenging market to the opportunities for international players, this independent 2024 guide details everything you need to know about the coming year from industry professionals and forecasting experts.

'Our UK Market Report will demonstrate the strength of the UK's retail economy and signpost opportunities for brands to adapt and flourish.'

Nicola Meadows, Hyve Divisional Managing Director

We hear from leaders like Richard Lim, CEO of Retail Economics on how international brands can redefine business paradigms in the UK. As well as learn about the emerging trends of hybridized homes, from Hannah Craggs of TrendBible.

From the fashion sector, Olivia Pinnock, Freelance fashion journalist and lecturer, details her thoughts on the future of sustainable fashion. Plus, many more industry thought leaders weigh in on the topical issues impacting businesses and consumers.

Learn more about what's to come for the UK retail industry download the whitepaper below.