14 Nov 2023
Exciting Event Update: Introducing Our Three New Feature Stages at Spring Fair 2024!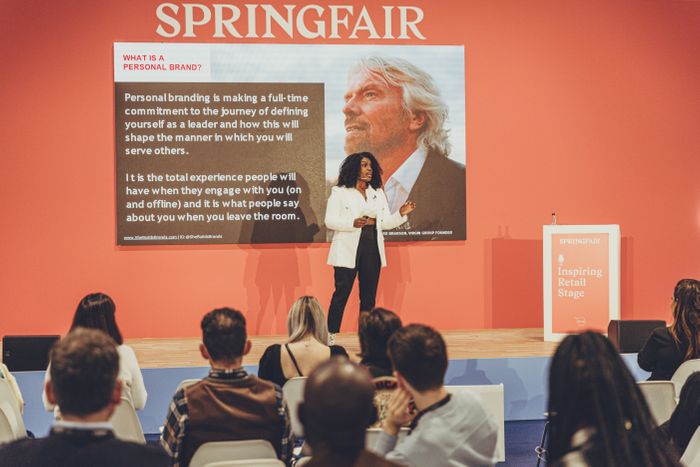 We're thrilled to announce a major upgrade to your Spring Fair experience in 2024. As we gear up for the biggest retail event of the year, we are proud to introduce three new feature stages that will undoubtedly elevate your show experience. Get ready to be inspired, informed and empowered at The Inspiring Retail Stage, Trend Talks and Masterclass Studio.
First up, the Inspiring Retail Stage - Where fashion meets insight. Industry icons and fashion pioneers take the stage to share their experiences, stories and advocacy. The Inspiring Retail Stage will be a hub for thought-provoking keynotes and vibrant MODA catwalks showcasing the latest fashion trends. It's the perfect place to refresh your retail rails and stay ahead of the curve.
Next up, Trend Talks - Exploring the future of retail. Trend Talks is your go-to stage for discovering the latest retail trends and product innovations from future forecasters and creators. Here you can also explore the New Products Showcase and watch exhibitor Pitch Live competitions to see innovation in action.
And finally, the Masterclass Studio - Elevating retail excellence. Join free business solution masterclasses dedicated to helping you grow your retail business and discover TikTok's latest retail benefits. Leading agencies and consultants take the stage, presenting their expertise in TED-style talks on an array of topics; from new social media skills, buying best practice, radical retail technology and conscious consumerism.
Spring Fair 2024 is all about bringing the retail community together. With these three new feature stages, we are confident that our event will elevate the retail industry to great heights.
Stay tuned for more exciting updates as we get closer to the big event! It's poised to be an unforgettable experience and we can't wait to welcome you to these new stages.
See you there!
The Content Team x
Taking place from 4th – 7th February 2024 at NEC Birmingham register for your ticket today.