11 Jan 2022
Deeper Customer Relationships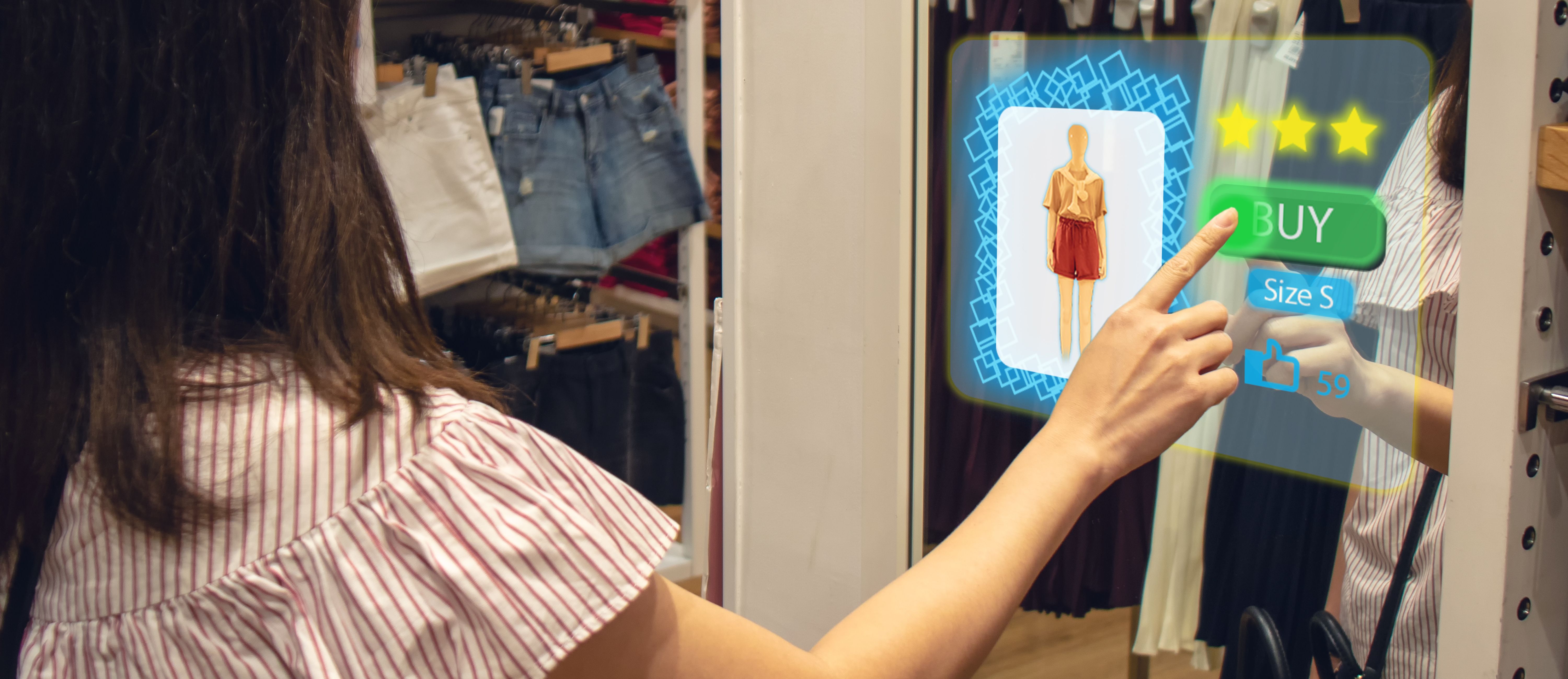 From subscription retail to personalised marketing: how can we forge deeper customer relationships?
There's nothing quite like a pandemic to shape customer buying trends. Retail analysis shows us just how much our needs have changed.
At the 2021 Autumn Fair, ICS Marketing Manager David Dagger revealed that today's customers have divergent attitudes. Some want convenience, while others want "the full experience". With the advent of 'hybrid retail', we're now poised to deliver both – so how do we go about it?
Going one step further with personalised marketing
Adding a first-name tag to email newsletters will no longer cut it. Four in five customers are more likely to buy if the purchase has been tailored to them – which is where AI comes into its own. By logging customer data, e-commerce retailers can create segments for their email marketing, or recommend matching products in apps.
There's no reason why this shouldn't be omni-channel, either. A customer sign-up in store could lead to targeted campaigns based on their brick-and-mortar purchases. We've seen more and more exhibitors at Autumn Fair taking this approach, segmenting their buyers into 'new' and 'repeats'.
Not just a shop, but an 'experience'
The retail 'experience' has flourished in a digital and physical hybrid model. We're turning retail spaces into more than an area to display stock. Product tasting, artistic displays, play areas and more give customers a multi-sensory experience while appealing to the whole family.
We see this in both premium and high street retail. Gucci's flagship store in Italy features a museum and art gallery, while garden centres feature cafes, plant rooms and tactile gifting areas.
The subscription economy
One trend that was growing pre-pandemic, and has continued to do so, is subscription retail. The model itself has grown by more than 400 per cent since 2012, and many brands took to this throughout the pandemic.
Items such as gifts, art supplies or beauty boxes offer the chance to personalise products and surprise customers on a monthly basis. In turn, subscriptions boast their own brand of customer analytics. Scrawlrbox founder Chris Lambert says he takes customer feedback every month and tailors his products.
Customer analytics will solve two key problems
Measuring customer activity has never been easier, and we can use customer analytics to solve two key problems post-pandemic: forging better relationships, and overcoming supply chain issues.
Of course, we will always have traditional metrics such as average order value or customer lifetime value. But today's analytics tools give rise to new ones such as psychographics – understanding a customer's personality and values. Once again, this helps us to better understand buyers. For example, today's customer is more socially conscious than ever before, and 29 per cent of us would pay more for a brand that contributes to the community.
With better data insights, we can also use forecasting tools to predict demand and overcome gaps in the supply chain. And with our personalised approach, we can communicate this to customers. Boxcitement founder Debi McCormack is open and honest with her subscription customers if materials are in short supply – helping to manage expectations and deliver a better experience.
But what about convenience buyers?
For those who have become accustomed to the same-day delivery pandemic lifestyle, hybrid models are a modern-day saviour. Brick-and-mortar stores offer a convenient click and collect option. These are ideal for those who begrudge delivery fees.
Auto-fill, remarketing cookies and online accounts make for simpler one-click buying. And for those who cannot decide whether they want to shop in store or online, we have apps. Customers now use tools such as augmented reality to visualise a product in situ.
The best of both worlds
While digital tools might seem to be the silver bullet for post-pandemic retail, there's no reason why we can't use physical and digital to please our customers. It all starts with knowing what they want – something that the best brands have delivered since day one. Today, we simply have tools to help us along the way.