11 Jan 2019
Customising your in-store space design for a personalised experience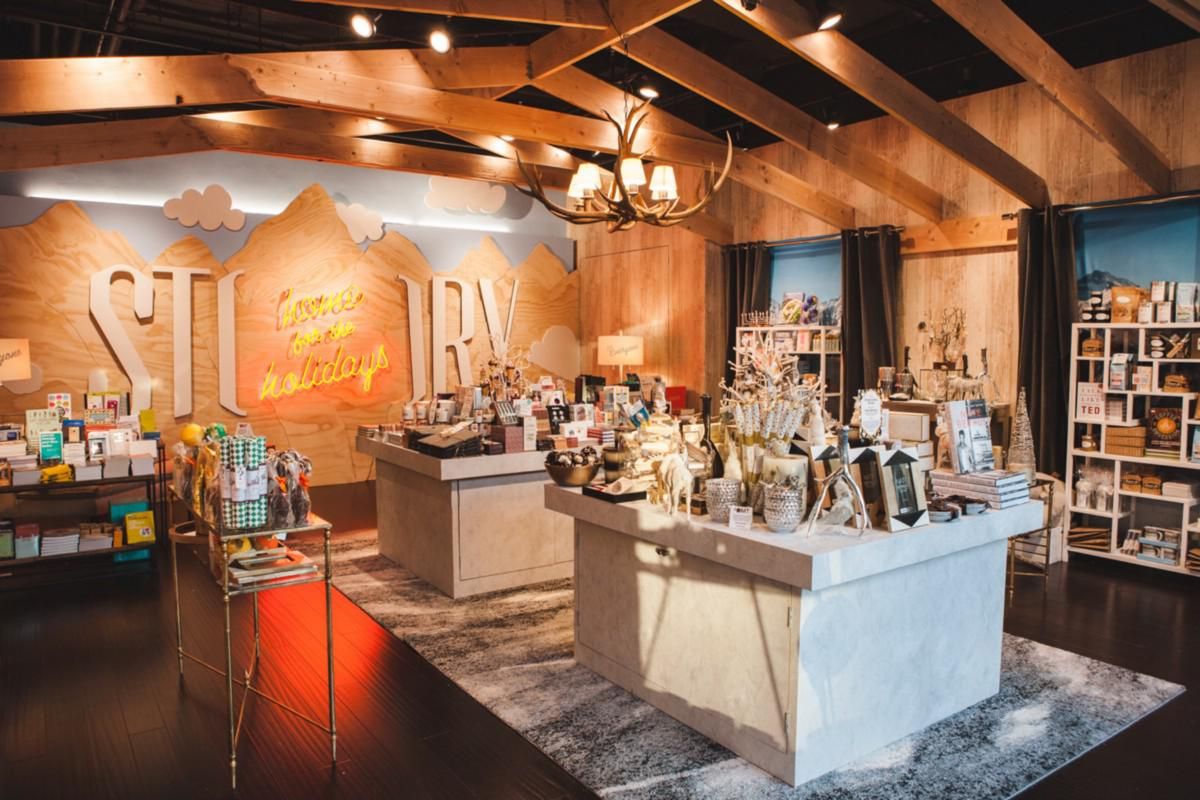 If you were to ask anybody about their thoughts on the current state of the great British high street, chances are their reaction would be the same across the board;
"The internet has decimated our high street…..everyone buys online now…..all of the shops are closing……why would you need to go into a shop when you can have things delivered the next day online…."
The list goes on and on. But if we were to take a closer look, it's that very thing which most physical retailers dread that is in fact driving our high streets forward, unveiling a revolution in how bricks and mortar retailers and our high streets present themselves and creating some exciting times ahead for both the retailers and the customers alike.
When e-commerce first began to take hold, websites were simple and the excitement of a new platform through which to purchase goods was sufficient enough for online retailers to maintain customer interest. But as websites became more sophisticated and design savvy, so did the way in which goods were presented to customers. We now see recommendations popping up as we browse retailers websites, with items specifically chosen for us based on our own personal tastes and interests.
The need to personalise the customer experience is quickly beginning to filter into the physical world of retail, where shoppers can buy products customised especially for them in a space that has been designed specifically with them in mind. This highly curated level of personalisation goes beyond simply giving the customer what they want, it helps to forge a close and long lasting bond between the customer and the brand and creates much needed added value to the overall experience.
Many would argue that personalising your in store design to suit your target demographic is a costly exercise but the investment itself is far outweighed by the benefits it will bring to your bricks and mortar business. Customers are prepared to pay more and wait longer for customised goods as their getting a unique and exclusive item. By staying in store for extended periods of time, this presents the perfect opportunity to dazzle them with your in store design, tailored especially to them. And the longer they stay, the more likely they are to purchase additional items but more importantly return in the future.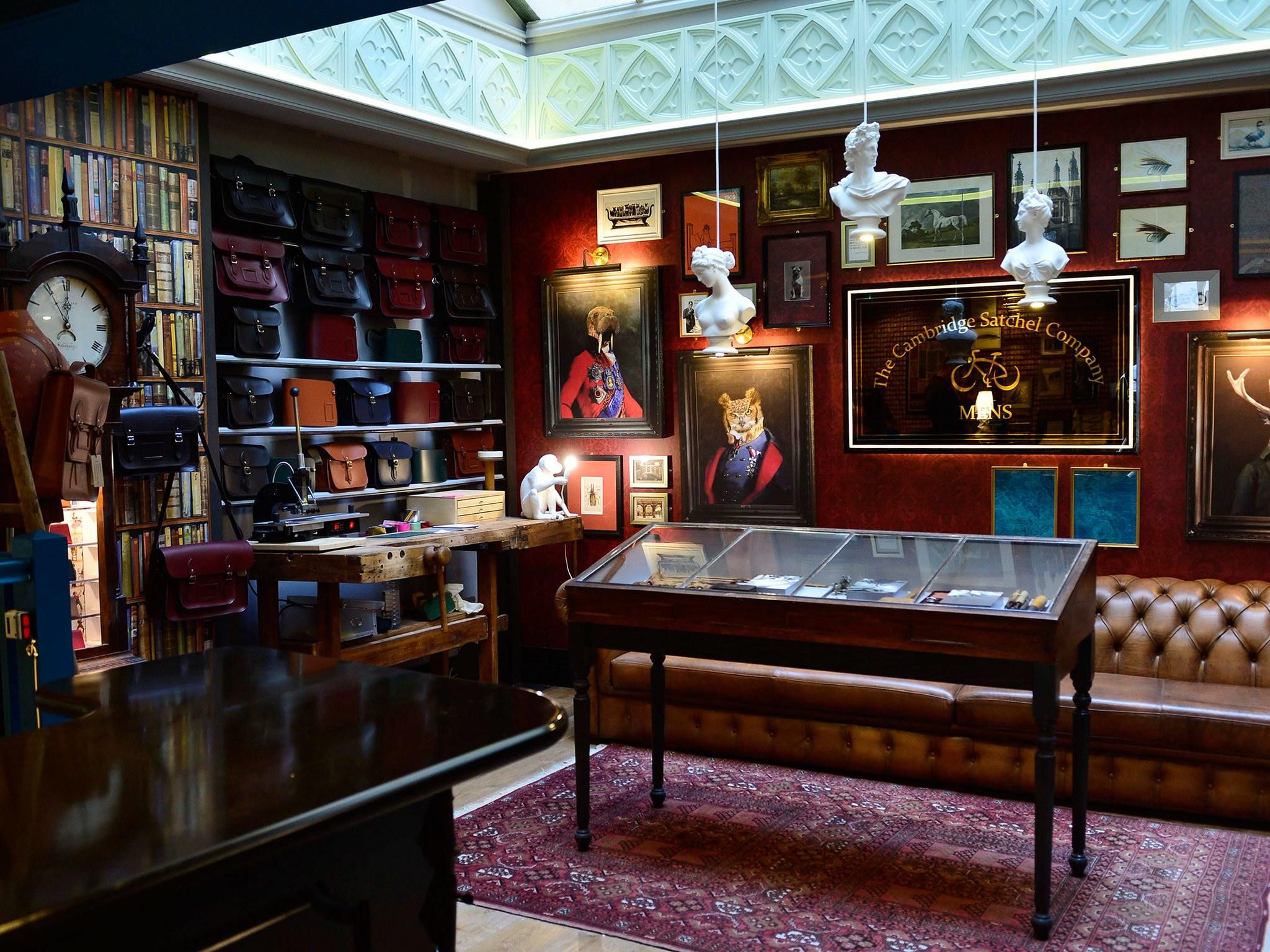 The Cambridge Satchel Company designed its second Covent Garden store specifically with men in mind. By creating a quirky environment, the shop three spaces -The Front Room, The Reception and The Conservatory, blending curiosity shop, homely library and gentleman's club.
Telling the story of its quintessentially British products, the leather working and making of the bags is key to the design with museum style cabinets being used where customers can touch and engage. A key feature is the embossing station, where shoppers can have their bags personalised. Stylish chesterfield sofas make the wait comfortable, with quirky pieces, like an up-cycled grandfather clock and mischievous monkey lights, interspersed with wall to wall satchels keeping customers entertained whilst they wait.
As humans, we're naturally drawn to entertaining or intriguing situations and spaces. The introduction of technology to the in store design can enable even the simplest of shops to become a playground for all who enter, providing a personalised touch which can be changed and updated at the flick of a switch to reflect your latest products and changing store design.
Key annual events in the retailers calendar such as Christmas are a fantastic opportunity to utilise technology and turn up the personalisation of your store, tied in perfectly to the products you have on offer. Most annual events bring about a store refresh to reflect the particular season and engage with shoppers. With the aid of video or sound technologies customers can be instantly transported to other places and reminded of personal events which can evoke an emotional response.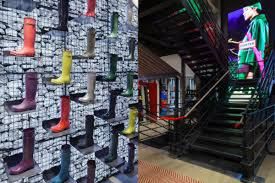 Hunters flagship store on Regent Street has been designed with a direct link to the festival culture to which many of its patrons are part of. Utilising LED video technology, a 5 metre high video screen spanning the three floors of the store was installed. This has been married up with the modern British countryside meets urban inspired interior to play bespoke video and soundscapes reflecting the different zones that have been created across the space.
By tapping into the immersive experience market, the store has the potential to evoke personal memories for its customers, referencing music festival culture and the obligatory wet weather such as thunderstorms and heavy showers often associated with these events
Hand in hand with your customised space and product offering is the customer data derived from this. For any bricks and mortar retailer, this is your key to unlocking potential future growth by understanding consumer trends and buying habits. Going beyond the stock items you have on your shelves, by gathering information on the customised products you offer, you can understand your customers in ways that your competitors can't. This can then be used to inform the way in which you design you stores interior to reflect the specific nature of your core customers, the key events that surround their lives and Ultimately, the personalisation of your bricks and mortar shop will help to create a narrative to your customers which lends meaning, involvement and reassurance to their lives.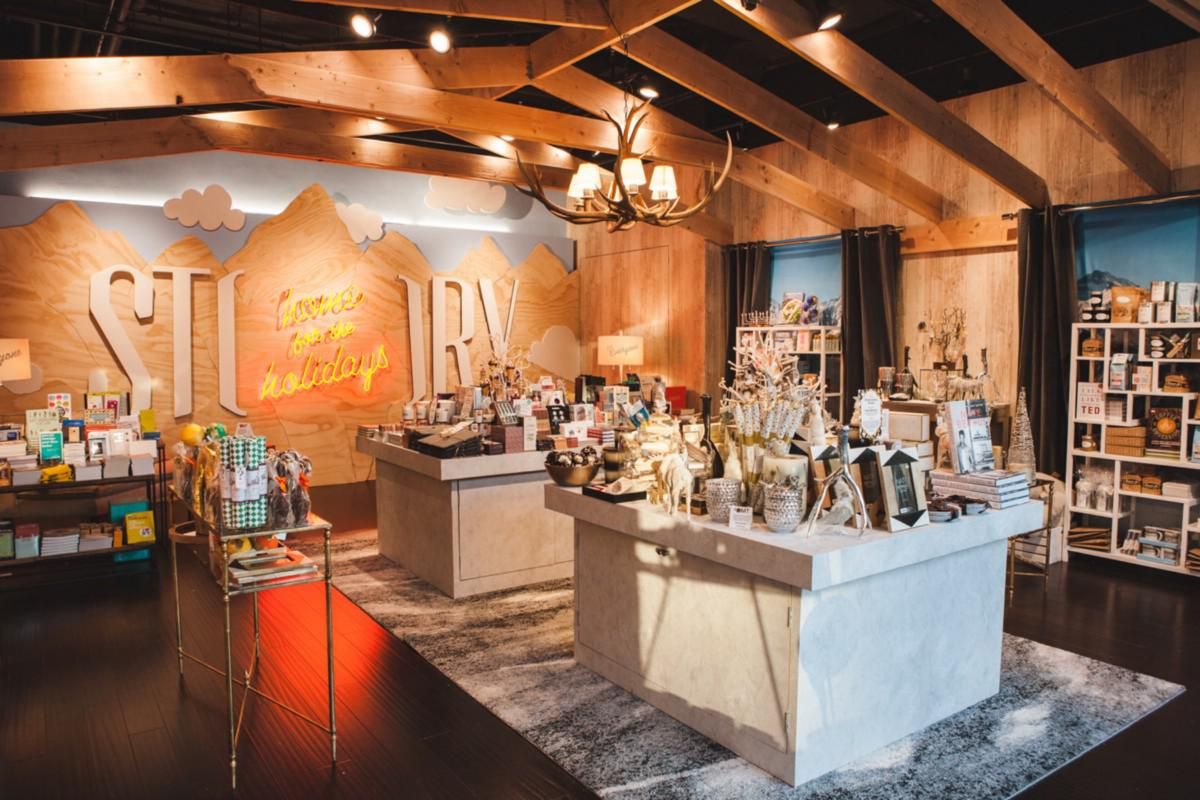 Set in a 2000 square foot store located in Manhattan's 10th Ave. retail corridor, STORY is a retail concept that takes the point of view of a magazine, changes like a gallery and sells things like a store. That means every four to eight weeks, STORY completely reinvents itself -from the design to the merchandise – with the goal of bringing to light a new theme, trend or issue in modern society.
By creating a world that supports and celebrates your products, your brand and continued presence on the high street is strengthened which is a vital component to the survival of all retailers in todays climate.
About the Author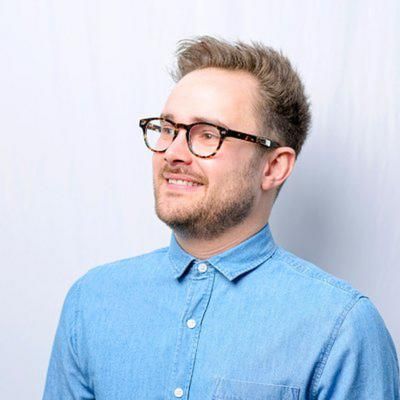 It could be said that award winning interior designer Martin Holland has a passion for transforming the spaces creating the right space that positively enhance the way we feel and think.
After winning season 2 of the BBC's Great Interior Design Challenge he went on to co found Mark Martin design with designer Mark Walters. In his own words "Interior design is all about style, substance and having fun....."
Register now and don't miss Martin's session on What does a store of the future look like? starting at 11:15 on the 6th of February on the Main Stage at Spring Fair.
You can also follow Martin @md_holland