21 Aug 2020
Covid-19: Support and Resources from Trade Associations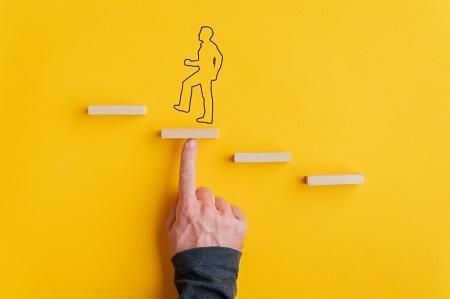 Whilst many of us are looking for hard financial resources to help keep business going, there has also been a number of resources made available to retail businesses from both trade associations and large businesses, that could make a significant difference to your business.
We have highlighted some of the key resources from These associations and other key opportunities below.
British Independent Retail Association (BIRA)
British Independent Retail Association (BIRA) has been active in supporting its members since the onset of Covid-19 with the creation of their Coronavirus Hub, and excellent resource for any retail business who is trying to navigate the vast amounts of information in the market.
They have also waived their membership fee's. Any UK independent retailer can sign up for membership until Tuesday 30th June 2020 and that access can be used for the next three months. As a Full disclosure whilst they have waived their fee's they have asked for a nominal donation of £1, £5 or £10 as a donation to the Rainy Day Trust.
The Rainy day trust is a charity that functions as a hardship fund for people who have worked within a range of sectors. As a charity, this is a time they are being called upon to help as many people as possible, and every penny helps.
In return for this their members will receive the corona Virus Support Package which includes:
Employment advice: Access to an exclusive portal with the latest advice on Coronavirus related employment advice, including a Coronavirus risk assessment and example policy.
Sell online: We've worked with our e-commerce partner, EKM, to provide three months of free rental to sell your products online whilst footfall has taken a dramatic drop.
Quickly reduced utility bills: Every little helps at times like this, so Utility Options will do the hard work for you to review your utility bills and reduce costs where they can
Quick access to thier buying group: Order stock from 2000 brands and special order terms that would be difficult for an individual retail business to achieve.
Free social media guidance: Stay engaged with your customers whilst they stay in their homes over the coming weeks and months.
A voice for your business: Access to the Membership email and phone line for you to let us know what your key concerns are so we can take them to Government

The Giftware Association
Being a member of the Giftware Association comes with a range of benefits which you can learn about by clicking here.
They have also been providing free webinars and learning resources that you may find useful via their blog . You can also access their newly formed community on facebook which is acting as a fantastic peer to peer advice forum.

The National Association of Jewellers (NAJ)
The NAJ has launched it's Jeweller's support network The Jeweller Support Network is made up of leading industry associations, including the National Association of Jewellers (NAJ), the Diamond Producers Association, Houlden Jewellers, the Company of Master Jewellers (CMJ), the London Diamond Bourse, the Goldsmiths' Company, the Goldsmiths' Centre, the Women's Jewellery Network, Society of British Jewellers, Incorporation of Goldsmiths and the Responsible Jewellery Council.
Not only does this hold support advice and information, but a range of free online training modules. Including the Jewellery Education and Training (JET) essentials course, De Beers Groups Diamond foundation course, and GIA Certifications amongst others.
The NAJ is also producing regular advice and weekly online events. Click here to see what's coming next.
---
What other support are you entitled too? Click here and find out within 6-8 questions