03 Nov 2022
How to choose an ecommerce fulfilment service?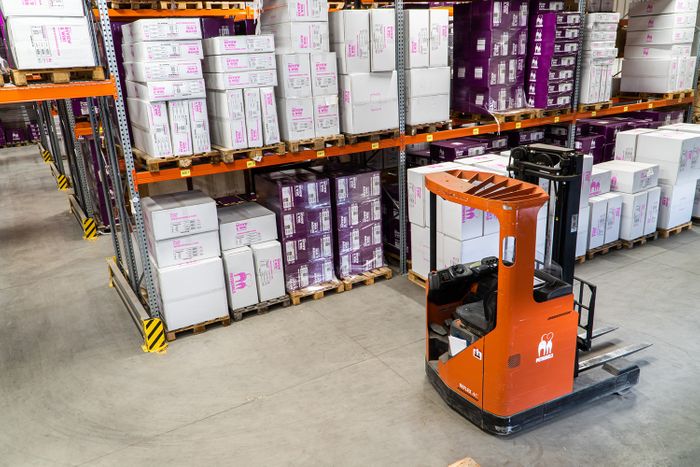 Many retailers struggle with ecommerce fulfilment, especially when consumers expect a seamless online shopping experience and rapid delivery. This can be challenging but there are ecommerce fulfilment services that are able to manage all your online orders and deal with returns in an efficient and timely manner. We spoke with Josh Arrowsmith, Digital Strategy & Transformation Consultant at Finishing Line, about key considerations and benefits of using this type of services.
When is it a good time to find a partner to deal with e-commerce fulfilment?
Essentially, when the time taken to pick, pack and send out an order takes up the majority of the business owner's time. Like any business, the owner wants to dedicate their time to market and improve their products, liaise with, and build relationships with their customers and suppliers as well as expanding the brand. If the owner's time is occupied with fulfilling orders, it won't be possible to grow the business, which is where fulfilment providers can provide the panacea to this headache.
What should brands and retailers look out for when choosing an eCommerce partner for their business?
Brands/retailers should first conduct a needs analysis of their current requirements as well as future requirements, as it is essential that the fulfilment provider that the brand/retailer chooses allows them to grow. Obviously, cost is a huge factor and inhibitor for brands/retailers keeping fulfilment in-house.
However, it is important to consider the short-term versus long term benefits of moving. The phrase 'speculate to accumulate' is very prominent here. Yes, the brand/retailer's may see their cost increase in the first couple of months, but when their time has been freed up this allows them to focus on growing the business.
Why is a good returns management strategy so important?
Poor strategy = increased costs and loss of customers, which ultimately impacts the bottom line and growth trajectory of the business. If you make it hard for a customer to return and track the progress of their product return, you will lose them. In a world where consumer instant gratification is ever-present, you need to ensure that the product return journey is as seamless as the outbound journey.
The aforementioned ties into how transparent your fulfilment provider's returns process is and how intuitive their WMS is in terms of providing updates at each stage of product return e.g., product received, product processed, return confirmed tec.
What's the best way of preventing returns requests?
It sounds simple but making sure you have accurately described your product on your website. Up to 40% of consumers have stated 'inaccurate product description' as their reasoning for returning an item. The key to writing a good product description is by putting yourself in your customers' shoes, and to think of the questions that they'd be asking – then answer them.
Also, look at the reasons given for past returns and try and head them off in the description. Video reviews can also help and using influencers to do these will increase views. In addition, technology can even be used to show consumers how a product will look before the customer has to commit to a purchase, for instance, how furniture will look in their home, or how an item of clothing will look when they wear it.
If you want to see examples of good product descriptions, head over to Asos – they do a great job in this area. Having an up-to-date FAQs section consisting of the most asked questions, this should be updated monthly depending on customer questions.
How to minimise the environmental impact of returns?
Consider the type, size, and necessity of packaging you use to wrap and dispatch your products in. Too many times we've seen products wrapped unnecessarily in unsustainable packaging such as plastic film wrapping with further plastic outer layer as protection. Brands need to explore alternative ways of packaging their items, here at Finishing Line we provide the option of using recycled tissue paper as an alternative to wrapping and protecting items.
Furthermore, we see a lot of companies omitting return forms from the delivery package and requesting customers to complete this online. This method provides the company with instant access to data relating to the return before it has arrived as opposed to waiting for the return to be received and processed in the fulfilment centre.
This approach facilitates real-time evaluation, amendment, and management of stock, preventing further items being sent out that may be faulty, or it may be that the product has been mis marketed on the website and requires changing. The aforementioned helps to minimise the likelihood of returns, minimising the environmental impact.
Can you share any tips about achieving a seamless multichannel integration?
It all comes down to the capabilities of your fulfilment provider's warehouse management system, if they can aggregate all your brand's order and customer information into one place complete with analytics you will be able to achieve seamless integration. I would stress this as a key consideration when evaluating the suitability of a fulfilment provider.
10 considerations for choosing an eCommerce partner
Does the fulfilment provider store and fulfil similar products to the brand's product?
What destinations does the fulfilment provider currently covers?
Next day delivery cut off times: e.g., what is the latest time a brand can offer next day delivery on their website?
Packaging options: Does the provider offer sustainable alternatives? Do they offer personalised branding of materials? E.g., labels, tape and boxes
An intuitive and easy to use warehouse management system that allows the brand/retailer to easily view current stock, orders and returns for their online store(s).
Minimum spends or minimum orders per month. Many fulfilment providers require a certain spend or order volume per month from a brand/retailer to make the cost of housing and shipping products viable so make sure to establish what this is and what the penalty is if you do not make this.
Pricing breakdown of service offering, is everything laid out or are there hidden costs?
Goods in policies: how stringent are they? i.e., do they only accept pallets, no loose cartons etc.
Customer service offering: Does the fulfilment provider offer a customer service function that can brand/retailer can utilise e.g. I noticed that 60% of all Finishing Line's customers enquires related to the status of their customer's order (delayed, undelivered, wrong address etc.) and all our customers did was act as an additional communication line between us and their customer, so we decided to handle customer service on their behalf to save time.
Account management? Do they have an account management team that will be assigned to you?
5 benefits of using an order fulfilment service
Access to a variety of carrier services and rates that would not be available to the archetypical 'one man band' seller.
Cheaper carrier tariff rates due to fulfilment provider having greater parcel volume (economies of scale)
later carrier collection cut off times e.g. fulfilment providers can send parcels out far later than if you were to go to post office, therefore you can offer far later times on your website next day orders which in turn will allow for scalability.
Not restricted to how many parcels you can send out and to where, which provides the ability to scale quickly (pending you have the stock to keep up with increased order demand!)
Management of customs paperwork should you send products abroad
Other Digital Content
The high street is going through a restructure, as the previous model of long commercial contracts is no longer fit for purpose. An interesting proposition is to open a pop-up shop for a limited perio ...

Conversations among consumers on social media now have an unprecedented ability to shape attitudes toward people, products, services, brands and to influence buying decisions. Read our interview with ...