13 Apr 2021
5 consumer priorities every retailer should know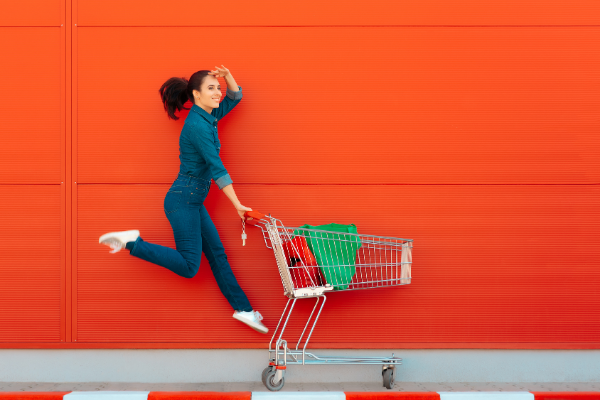 From online shopping to changing product trends, there's no denying that the pandemic has caused a paradigm shift in the way consumers shop and what it is they're looking for. But whilst it's easy enough to see that there has been a change, unpacking exactly what that changes means for retail is a little more complicated. That's why we've done it for you, with 5 of the key consumer priorities that you should know about…
#1 Convenience
The rise of ecommerce has ushered in a new era of convenience culture where near-instant gratification is sought after. As many more shoppers have climbed aboard the online train during the pandemic, a new mentality has been formed within the post-pandemic population: the quicker and easier, the better. Since old habits die hard, the exponential growth in ecommerce and convenience shopping is something all retailers should be watching closely.
#2 Health and safety
After over a year of being in lockdown, it shouldn't come as a shock to hear that consumers are now more aware of health and safety than ever. We've all internalised messages of sanitation and hygiene, and that mentality will take a while to shift. For retailers, this means being explicit about exactly what you're doing to keep your shop and your products clean and safe.
#3 "Ins-perience"
As shoppers have spent more time in their homes, an almost agoraphobic mentality has built up and there is still a sense of unease about re-entering the world. Whilst the crisis has been abated in recent weeks, consumer mentality may take a while to catch up. We've seen a huge rise in demand for domestic entertainment, such as games, puzzles, crafts and at-home dining, and even with the economy opening back up, many consumers will still seek out those at-home experiences for the foreseeable future.
#4 Product availability
The pandemic has vastly changed what shoppers look for from brands and products. A survey carried out by Bazaarvoice found that whilst price and quality have remained in the top three consumer priorities, brand loyalty was displaced by availability during the pandemic, with shoppers more focused on getting the product rather than buying into the brand.
#5 Spend less, spend better
Value has always been a key consumer priority, but this has only been intensified by the pandemic. As many consumers have experienced job losses, pay cuts and new financial strains, the way value is perceived has changed. Of course, consumers will always want high quality products for lower prices, but there are some interesting shifts coming through in terms of what value means. Movements like Shop Local have intensified consumers' ties to their community and their desire to support their local economy. Meanwhile upped social media usage has deepened consumer conscience with many now looking for value in terms of social or environmental responsibility.
Don't forget, our sister show, Autumn Fair will be returning to the NEC Birmingham on 5-8 September 2021. Head to the Autumn Fair website to register your interest or apply for a stand.
---
More from Spring Fair...