POM
Hall: Halls 2, 3+3a Stand: 3D14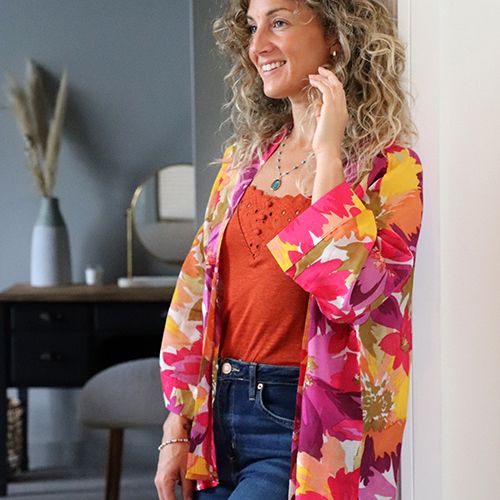 PoM design, create & source jewellery and accessories that women love to wear.
PoM's Spring accessory collection brings a sophisticated feel to laid back styling with fresh colours and appealing textural elements.
This season's jewellery plays with tactile surfaces and mixed finsishes to create designs for every occasion with a core sterling silver range adding timeless pieces.
New scarves combine natural fabrics and exquisite prints. Our best selling foil print scarves are updated with gorgeous new colours and patterns while our 100% cotton designs double up as sarongs for a versatile twist.
We've added more sustainable products for the new season, with many designs now made from recycled yarns and eco-friendly fabrics.
Sunglasses are back, with recycled designs guaranteed to finish any summer look perfectly.
Luxury bamboo socks, printed fabric headbands and a selection of beautiful bags ensure your customers are styled to perfection.
Address
Southwick
United Kingdom
Sustainability Role in overall company's strategic plans

Here at PoM we're dedicated to making changes that benefit the environment as well as our customers, which is why we constantly review our products, packaging and practises. Here are just a few of the ways we've reduced our environmental impact this past year

Sustainability initiatives

We switched from PLASTIC bags for our scarves to a paper wrap, where this is possible. To date we have SAVED more than 100,000 plastic bags going into landfill. We have been using a RECYCLED plastic Bottle fibre in our recycled range of scarves since Spring 2020 – each scarf uses approximately 7 plastic bottles, so to date as we have saved 330,000 plastic bottles from going to landfill and they have been turned into beautiful wearable scarves These scarves use 70% less energy and 80% less water compared to new fabric, so you can buy knowing you've not only got a beautiful gift but also prevented landfill and the use of fossil fuels. New products include 100% recycled plastic bottle scarves. We have been increasingly using viscose and BAMBOO viscose, which is a natural material and made from a RENEWABLE source, and is also biodegradable. We re-use as many packing materials as we can, recycling boxes and bags that are delivered to us and re-using them for shipping goods out. We have put an end to importing our products by Airfreight, and opted for sea shipments instead: A Defra study concludes that 2 tonnes of freight carried for 5,000km by a small container ship creates 150kg of CO2e (a measure of relative global warming potential) compared to 6,605kg of CO2e if the freight is carried by plane for the same distance. We have switched to use 100% low impact renewable electricity in our warehouses and offices.

Pledges for the year

We continue to explore new ways to introduce sustainable and recycled products into our ranges

Sustainable Products

100% Recycled Scarves

Our 100% recycled scarves are made from Repreve, which is a yarn created from recycled plastic bottles. This super soft yarn allows us to create exclusive prints for sustainable style.

Luxury Bamboo Socks

Our luxury sock range uses renewable bamboo viscose, a natural biodegradable material

100% Indian Cotton Scarves

Our 100% natural cotton scarves are perfect for doubling up as sarongs for the summer months and use sustianably sourced Indian cotton

AT THE FAIR

NEW TO THE FAIR

Social equity at your company

Please see our Ethical Supply Policy: https://www.pom925.com/30/Environmental-Policy/

Packaging

We have swapped plastic scarf packaging for a recycleable cardboard sleeve.

Materials

We have products made from recycled materials

We have products made from sustainability sourced raw materials

We use sustainably sourced cotton, bamboo and silk within our scarf and socks range. We also create scarves using Repreve, a yarn made from plastic bottles.

Ethical Considerations

Fair wages are paid to the people who make our products

Our products are made by people employed in good working conditions

We have mapped our entire supply chain

We challenge our suppliers to report any ethical issues they identify

We have an ethical policy

Within the workplace where our products are made there is commitment to Non-Discrimination Gender Equality and Freedom of Association

Please see our Ethical Supply Policy: https://www.pom925.com/29/Ethical-Supply-Policy/

Enviromental Impact

Our products are created to help consumers try and reduce their carbon footprint

We consider the environmental impact when creating our products

Some of the processes we use to manufacture products are water efficient

Please see our Environmental Policy: https://www.pom925.com/30/Environmental-Policy/