Pink Pig
Hall: Halls 2, 3+3a Stand: 3Q30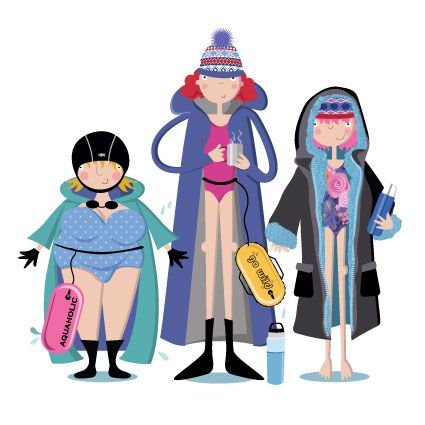 CHECK OUT OUR ULTRA SHORT VIDEO!
-it's less than 5 minutes and you can see all our ranges!
Pink Pig publishes bright cheery greeting cards on beautiful card to create a burst of colour on your shelves
150 x 150 mm
Manufactured in the UK
Printed on beautiful 350 gsm FSC board
Card price £1.15
Sold in 6's @ £6.90
Carriage paid £138
Choose either: Naked/with closure sticker/with cello
Printed on demand so everything is always in stock, and minimum impact on environment with no warehousing
Brand new designs added to 'Three Up' Range featuring hobbies and pastimes for both male and female- Wild Swimming, bowling, football, gym bunnies... and loads more!
Welsh and Scottish cards
Add Your Town cards
Our Babble dialect cards have cheeky titles from around the country. Local does sell!
Our Christmas card range includes general, relations, and popular 'Add Your Town Name' designs
Address
Edinburgh
United Kingdom
Sustainability Role in overall company's strategic plans

Sustainability is high priority. We supply cards printed to demand- so no waste/ no warehousing /minimum impact on environment.

Sustainability initiatives

We have made sure every single card is printed on FSC board. Simply put: by choosing products with FSC labels, you are helping to take care of the world's forests. FSC promote environmentally appropriate, socially beneficial, and economically viable management of the world's forests. All our cards and envelopes are 100% recyclable We also use 100% recycled kraft envelopes in most of our ranges. We offer all our cards naked at the moment, as well as with a closure sticker if preferred- although of course customers are free to still choose cello bags

Sustainable Products

All our greeting cards- FSC board - printed using environmental methods in UK

All our greeting cards- FSC board - printed using environmental methods in UK

All our greeting cards- FSC board - printed using environmental methods in UK

All our greeting cards- FSC board - printed using environmental methods in UK

All our greeting cards- FSC board - printed using environmental methods in UK

All our greeting cards- FSC board - printed using environmental methods in UK

AT THE FAIR

NEW TO THE FAIR

Social equity at your company

As a small business we don't employ workers at the moment. However, we make sure that the companies, printers, web designers, etc we work with are committed to ethical work practices

Certified sustainable products by third party

Certified by

FCS Forest Stewardship Council

Packaging

All our products are 100% recycleable

Materials

We have products made from recycled materials

We have created products that provide an alternative to single use plastic

The majority of our envelopes in our ranges are made from recycled card

Ethical Considerations

Fair wages are paid to the people who make our products

Our products are made by people employed in good working conditions

We have mapped our entire supply chain

We have an ethical policy

Within the workplace where our products are made there is commitment to Non-Discrimination Gender Equality and Freedom of Association

Enviromental Impact

Our products are created to help consumers try and reduce their carbon footprint

We consider the environmental impact when creating our products

Some of the processes we use to manufacture products are energy efficient

Our printer has policies / technology in place which consider the environmental impact