Morgan Wright Ltd
Hall: Halls 8,7,6 Stand: 8F70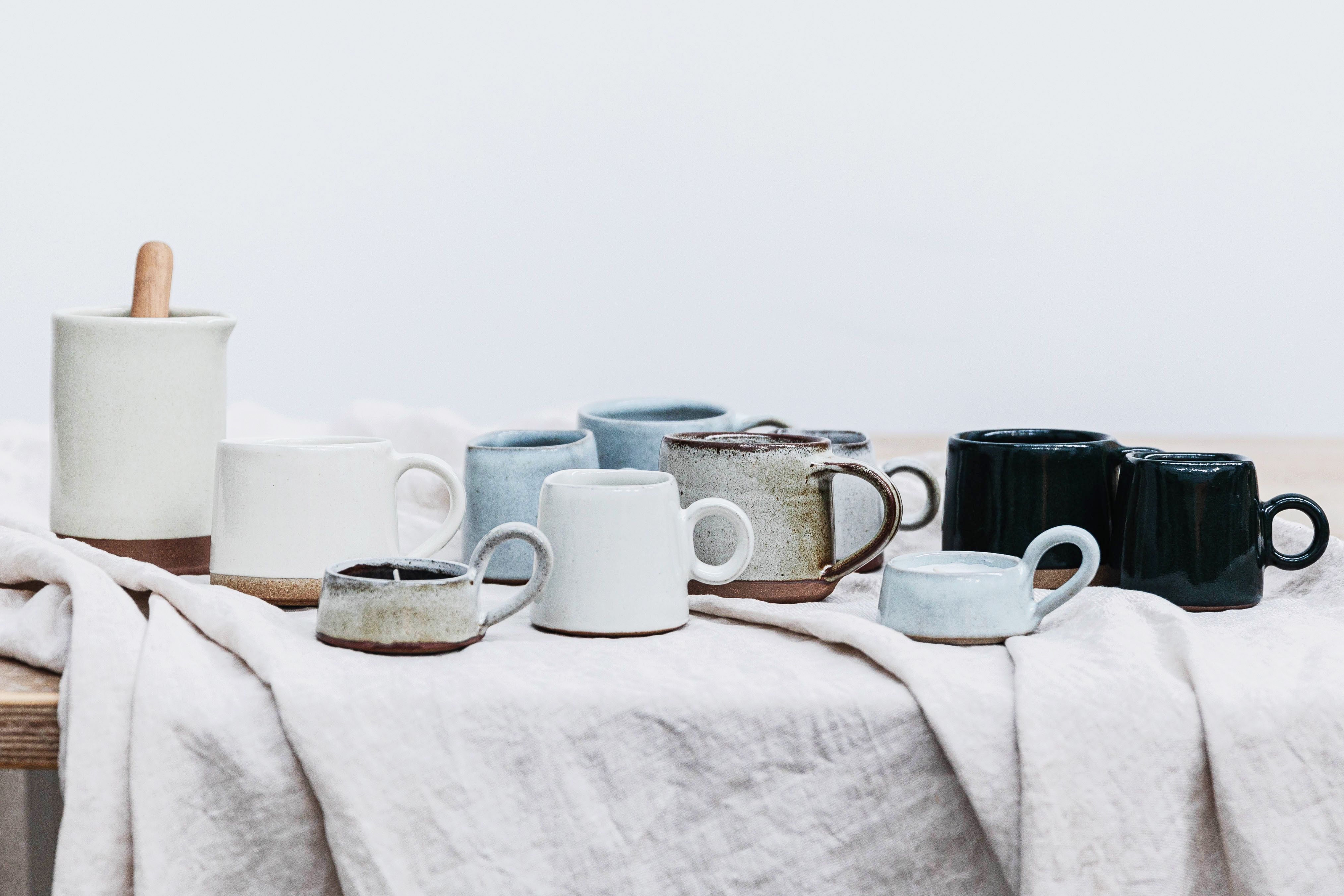 Morgan Wright are the proud partners of beautiful Australian brand Raine & Humble in the UK and Europe and distributors of gorgeous British brand ALSO Home; as well as having our own brand MW Home.
We only work with small manufacturers, not large corporations; this way we can really see and feel the impact of working and growing together with our makers. It also gives our products the small batch look and feel that we know our customers love. Whilst we have travelled the planet to find our makers, we've taken the time to create great relationships with them, using the wonderful world of Facetime to stay in touch throughout the development process, helping us to keep our carbon footprint from travel to a minimum.
Visit www.morgan-wright.co.uk for more information.
Address
Hucknall
United Kingdom
Raine & Humble's new artichoke range features a screen printed hand drawn design with woven provincial style stripes and herringbone prints. 
Sustainability Role in overall company's strategic plans

We believe that we have a responsibility to the planet and it's inhabitants to be as sustainable, ethical and eco friendly as possible and so we are constantly trying to make changes to improve upon these points.

Sustainability initiatives

We have removed plastic packaging from our ranges and now use paper wraps. Raine & Humble have developed a beautiful linen look recycled cotton which is now the base of all of their collections. We also have a range of recycled teak wood benches and recycled glass.

Sustainable Products

Raine & Humble's Abby Bee, Wild and Pear Ranges

The base of all three of the collections and of all Raine & Humble's collections going forward is made from a beautiful linen look recycled cotton which they have developed themselves.

MW Home's Rustic Teakwood Bench Collection

Our recycled benches are handmade using teak boat wood that has been collected from the fishermen of Indonesia. When their boats become too old and beyond repair, our artisan makers recycle the wood into our beautiful benches. The beauty of this process means that you'll see all the knocks, dents and even some old paintwork from a life lived out at sea! You may also see pinholes from an old pesky woodworm feast but reassured our wood is treated to ensure that it'll live on for years!

MW Home's Glass Candle Holeders and Lamps

Our range of glassware is made from handblown recycled glass. We are planning some beautiful new products in this range, which we hope to be able to share with you this Autumn...

Social equity at your company

We work with small community suppliers so that we know their business has a positive impact directly upon the people making our products and their community therein. Raine and Humble has their own factory in India where they give back and support the local community as well as make sure working conditions in the factory are ideal, pay a fair wage and don't employ children.

Packaging

Our packaging is compostable

Our packaging is made with recycled content

We are in the process of making our packaging plastic free

We use paper wraps, sugar cane plastic and use recycled cardboard packaging and tags.

Materials

We have products made from recycled materials

Our products are made from upcycled materials

Our products are plastic free

We have created products that provide an alternative to single use plastic

We have products made from sustainability sourced raw materials

We have recycled cotton, recycled glass and recycled teak wood. We have a selection of recycled cotton printed food covers fromRaine & Humble that replace the need for cling film.

Ethical Considerations

Fair wages are paid to the people who make our products

Our products are made by people employed in good working conditions

We have an ethical policy

Other

We work with small community suppliers so that we know their business has a positive impact directly upon the people making our products and their community therein. Raine and Humble has their own factory in India where they give back and support the local community such as supporting local schools and infrastructure as well as making sure working conditions in the factory are ideal, pay a fair wage and don't employ children.

Enviromental Impact

We consider the environmental impact when creating our products

Some of the processes we use to manufacture products are water efficient

Compare to conventional cotton, producing recycled cotton: Uses 33% less land Uses 79% less fossil fuels Produces 49% less air pollution Saves 11,000 litres of water per 1kg