The Toy Tribe
Hall: Hall 5 Stand: 5G47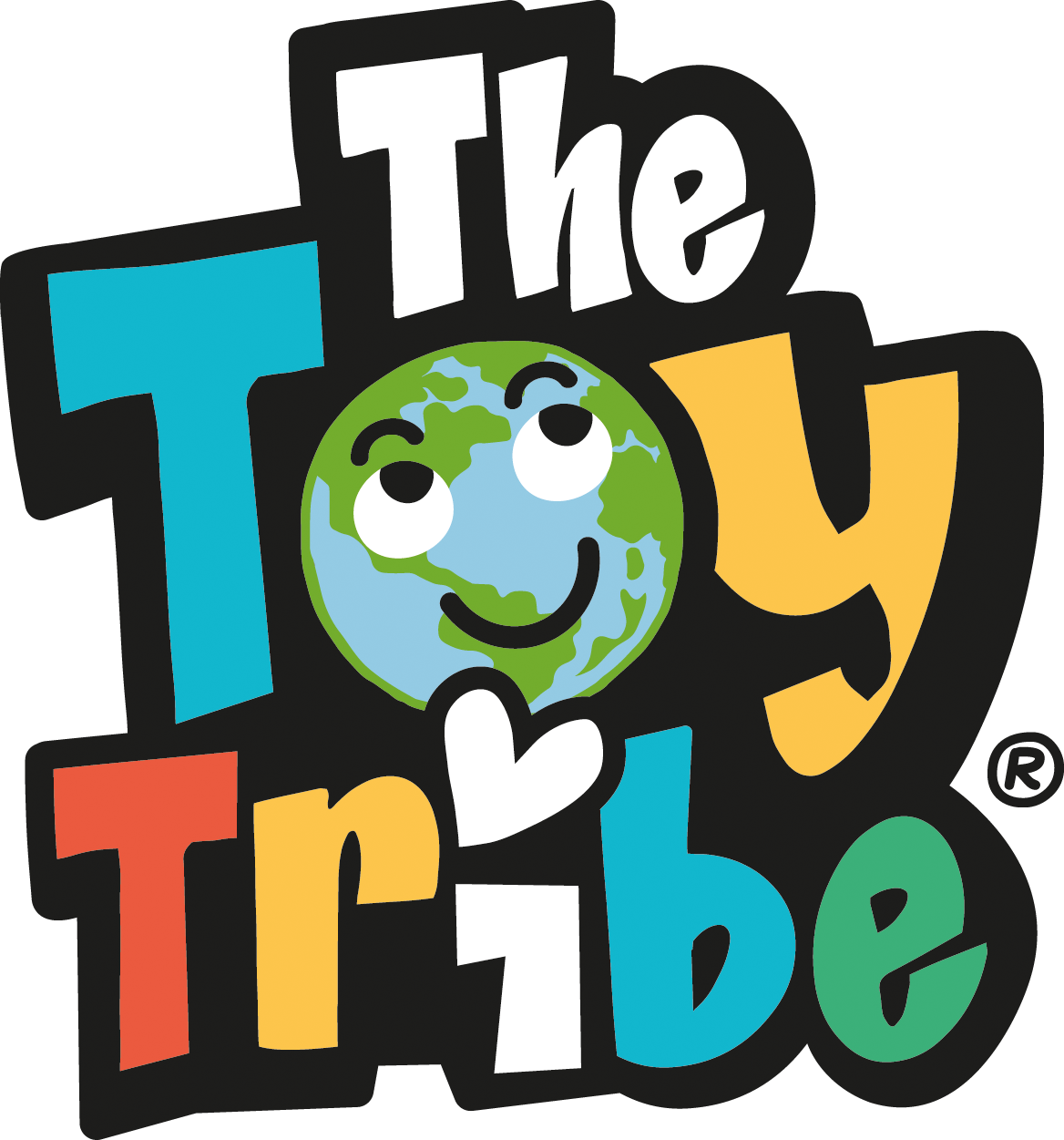 Designed, manufactured, and shipped from our factory in Dorset, The Toy Tribe collection is an eco-friendly range of fun and exciting toys that are proudly plastic-free. All made from recycled cardboard, we carefully consider each step of production to minimise our environmental impact, making play not only fun but also sustainable.
Our journey began with wanting to create STEM-inspired toys that children can build, play and learn from, with the aim to inspire children and families to reduce their screen-time, awaken their imagination and spend some quality time together.
We are also delighted to present our exciting new range, Planet Town. A unique and exciting range in which children can build, play and collect. Whilst encouraging fine motors skills, storytelling and imaginative play with the coolest town on the planet.
Compatible with Brio, Sylvania Families and more.
Address
Wimborne
United Kingdom
Sustainability Role in overall company's strategic plans

We're a team that thinks the number one priority in today's society is to recognise the need to do things better, with both the planet and its people in mind. With over 50 years of high-quality manufacturing experience, we have developed a range of plastic-free toys, which are all made from recycled cardboard. Designed, manufactured and shipped from our factory in Dorset, we strive to create a positive impact on the environment, our employees and the wider community. We've already switched to 100% renewable electricity (our biggest energy source) and we're busy working on plans to reduce our carbon footprint even further – starting with phasing out the use of gas to heat our manufacturing facility and switching our fleet of vehicles to electric.

Sustainability initiatives

- Procuring 100% renewable energy - Completed 15 carbon reducing initiatives in 2022 - Work extensively with clients to reduce use of non-recyclable materials in design stage - Electric charging points installed in 2021 and company car fleet converted to electric - Subscribe to Ecovadis to audit our environmental status and use their outcomes to drive change - we currently have a Silver award - ISO 14001 Environmental Management certified - FSC® certified - Member of Sedex - Member of Ecovadis - Committed to the CCL reduction scheme - Investment in a new printing press with energy efficient benefits - Investment in box making machine to reduce waste and cardboard consumption, lowering transport costs and carbon footprint - Streamlining planning activities so that power-hungry printing presses are only running when a full day of work is available

Pledges for the year

- Investment to switch to LED lighting throughout the whole facility planned for Q1 2023 - Investment in solar panels for 2023 - Be a 100% carbon neutral company by the end of 2023

Sustainable Products

Catapult Champions

The sturdy catapults are easy to assemble (in less than 20 minutes), with no tools or glue required! Enjoy countless hours of playtime with the robust design - using recyclable, reinforced double-strength cardboard. Containing both characters Hercules and Goliath, 14 knight targets and 12 paper balls to blast.

Dino Ball Target Game

Set off on the ultimate adventure by building your very own Dino Ball, all made from recyclable cardboard. Construct your Dino Ball , test your skills, challenge other players and see who score into Dino nest. With the mighty dinosaur-themed background, line up your marble with the lever, give it a quick pull and see where your ball lands. All the family will want to get involved to see who will be crowned the winner!

Race Track

Enjoy hours of racing fun with the Ultimate Race Track! Create your own unique circuit by slotting together the tracks to create the most incredible circuit possible! With countless possibilities of how you can lay your track, just use the toy cars you have at home and away you go! The super simple design, made out of recyclable cardboard, means the tracks fit together easily as well as featuring an exhilarating jump, exciting start and finish grids, tyre stacks, 3D road cones and even fun zoom, race and go slogan graphics.

AT THE FAIR

NEW TO THE FAIR

Social equity at your company

Community Involvement: - Working with a local hospice and other small local charities to produce free-of-charge print for their retail stores and promotional materials - Foodbank donation point set up in the office, with company-matched employee donations - Public gift donation point for Mission Christmas Cash for Kids toy donations - Workforce vote on a local charity to support each year Worker Rights: - Promoting environmentally friendly transport such as Cycle to Work Scheme and car sharing - Wellbeing initiatives such as subsidised gym membership and access to a Health Cash Plan, including mental health wellbeing - Active internal communications platform - Flexible and hybrid working offered where applicable

Packaging

Our packaging is plastic free

Our packaging is compostable

Our packaging is made with recycled content

All toys and packaging made from corrugated, recycled materials.

Materials

We have products made from recycled materials

Our products are plastic free

We have created products that provide an alternative to single use plastic

We have products made from sustainability sourced raw materials

Other

All materials are FSC certified

Ethical Considerations

Fair wages are paid to the people who make our products

Our products are made by people employed in good working conditions

We have mapped our entire supply chain

We challenge our suppliers to report any ethical issues they identify

We have an ethical policy

Within the workplace where our products are made there is commitment to Non-Discrimination Gender Equality and Freedom of Association

Enviromental Impact

Our products are created to help consumers try and reduce their carbon footprint

We have a sustainability policy

We consider the environmental impact when creating our products

Some of the processes we use to manufacture products are energy efficient