Success Story: The Little Dog Laughed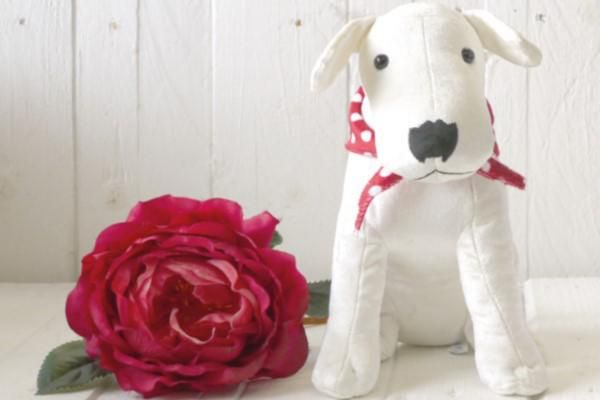 "The reaction to new products we launch at Spring Fair tells us if we're going to have a good year or not. It's such an important show for us, it's the core of our go-to-market strategy."
Gavin Smith, Managing Director, The Little Dog Laughed
Focus and Challenges
The ultimate family business, The Little Dog Laughed was started by designer Anna Danielle in 1998. A year later, Anna was joined by her older brother Gavin Smith with other members of the family joining over the following years.
Today, the company has 3 brands and over 200 products. The Little Dog Laughed is aimed at pet owners; Rufus Rabbit is a baby's gift brand and, recently launched, Douglas the Boy Wonder gives the same products a completely new look and targets late teens to mid-thirty-year olds.
The company uses agents in the UK and distributors abroad to find new stockists. The simplicity of the designs, the quality of the products and the use of very little language has made Rufus Rabbit a hit with young families and Douglas the Boy Wonder a success in Japan. In the early years, the challenge was to find retailers who would spend time understanding the concept behind 'The Little Dog Laughed' and the character of the products. Anna and Gavin needed to find a route-to-market that would enable them to test the products with a wide range of retailers, to gain feedback from the market and find new stockists.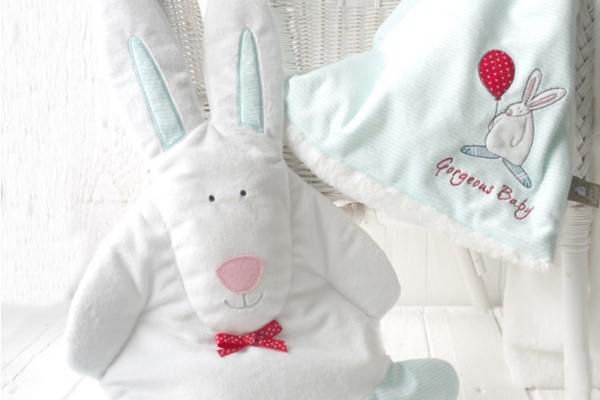 The objective
Identify a way to find retailers – UK and international – who appreciate The Little Dog
Laughed concept and would try the products in their stores
"All our overseas customers, from New Zealand, Australia, South Korea, Hong Kong, Italy and Ireland have come through meeting them at Spring Fair. It really is an international show. The timing of Spring Fair is perfect. Retailers have cleared out stock from Christmas and are looking for new ideas."
The Spring Fair solution
The Little Dog Laughed has been promoted at Spring Fair for the last 16 years. The company built its own stand and has had a range of space sizes over the years. Most recently the stand has been used to display a range of products from all 3 brands, with each section of the stand having a slightly different feel which is dictated by the design characteristics of each brand.
The team love what they do and this energy is infectious. They attract like-minded people who run and manage stores of all sizes and very often stock one brand and then take the others because of the success they have enjoyed. Using specially designed POS, the stand is merchandised in the way the company would like to see the brands displayed, although each retailer decides on their own approach to display. Pre-show, the team use emails to existing customers and puts videos of a few new products being launched at the show on social media.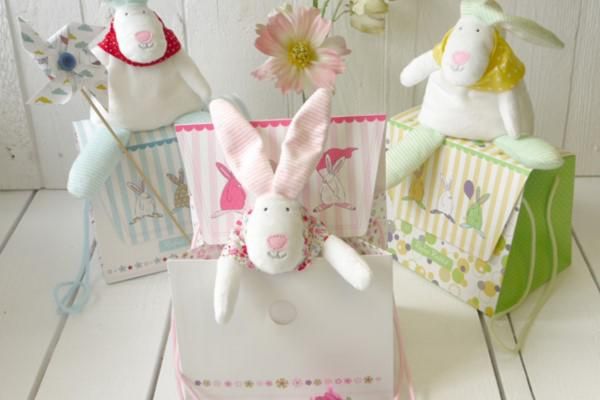 Benefits
Through being a continuous presence at Spring Fair for 16 years, The Little Dog Laughed has built a brand presence that encourages people to try the products and then to stay loyal.
Launch new products
The right place to test new designs and make sure customers see new ideas
Highlight the quality design and manufacture and the humour behind the brands
Cross-sell brands
Encourage customers to build on success by stocking all the company's brands
Capitalise upon international customers to grow sales in key markets
Build awareness
Keep building the market presence of the 3 brands
Network with other exhibitors to learn how they are looking to build their sales
"A customer walked on to the stand and placed an order for her 8 shops in Japan. We delivered 2 weeks later and she's coming back in the summer to place more orders. The reason we won this customer is because we were at Spring Fair."
Results
Opened up new market in Japan
Generated over 100 orders on the stand
Valuable networking with other exhibitors
For more information about The Little Dog Laughed, visit www.thelittledog.co.uk