Success Story: Jardinopia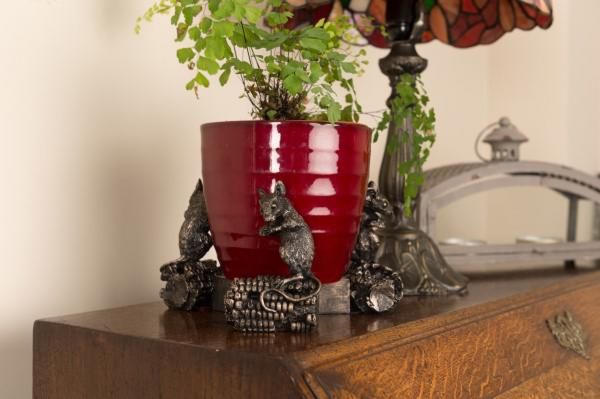 "Launching at Glee @ Spring Fair was an unbelievable success. We weren't sure if we would have a successful Fair, and instead ended up selling thousands of Potty Feet products whilst scooping the Best New Product Award."
Andrea Barnett, Chief Executive, Jardinopia Ltd
Focus and Challenges
In 2017, Andrea and Tony Barnett decided on a change of career and lifestyle. Following a lifetime spent managing major corporates and bringing up their children, they established their own garden and outdoor living business based from their farm in Devon. The company, Jardinopia Ltd, aims to launch one brand a year for the next 10 years in the garden products and gift markets. The first brand is Potty FeetTM, a rapidly expanding range of nature inspired gift boxed plant pot feet that include dogs, butterflies and insects, birds and a variety of animals. The idea came from the realisation that most pot feet are currently stashed in piles in garden centres alongside plant pots and are generally uninspiring or impractical, despite being a major selling item for most Garden Centres. Indeed, their breakthrough moment came when they saw a niche in the market that would allow them to take this generic garden product and evolve it in to a gift item, allowing them to move in to less traditional markets for the humble old pot foot.
All of the Potty FeetTM products are designed in-house, with the first ten products becoming available in September 2017, and whereas the company anticipated a sales ratio of 20% to Trade and 80% Direct to Consumers, the reverse quickly occurred. The garden centre industry has embraced Potty FeetTM which are now stocked by over 250 garden centres around the UK and also internationally. Other trade customers include charities (Guide Dogs for the Blind and the Woodland Trust), catalogue companies such as Crocus, Primrose and Qwerkity; and high street retail – who all also bought in to the concept this year.
Jardinopia Ltd needed to test the market viability of the Potty FeetTM concept and decided to formally launch the brand, together with new products within the new Glee @ Spring Fair sector which seemed to offer access to both the giftware and garden centre markets.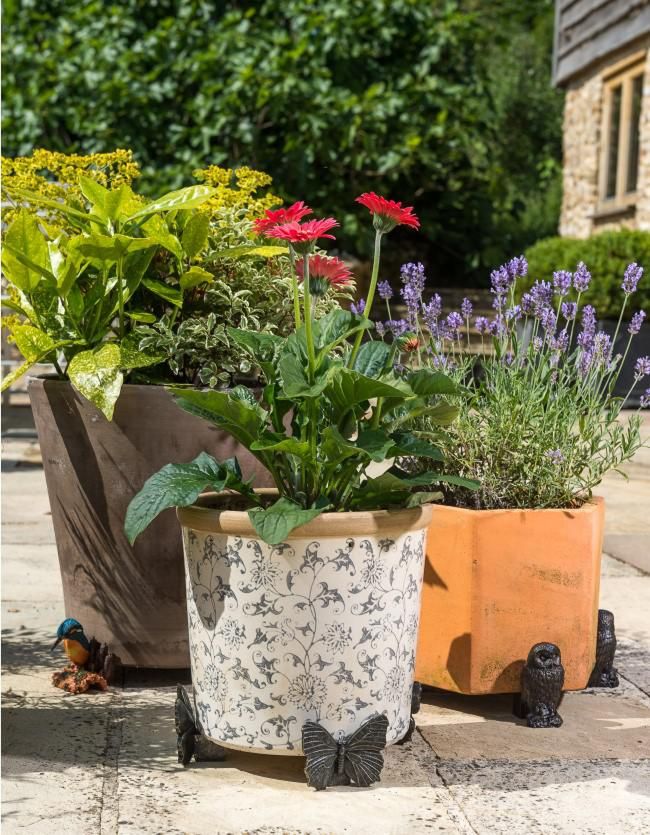 The Objective
Prove there is a market of scale and variety for the Potty FeetTM products by opening new trade accounts and generating volume sales.
"The show attracts the right people, who are able to quickly grasp a new concept and take on an innovative product that can add an additional revenue stream to their garden centre, high street chain, gift shop, catalogue or online store."
"Until the market buys your product you don't really know for sure if it will work. Whilst you 'think' you have created a challenger brand based on an innovative idea, ultimately only the market can affirm that for you. Thanks to Glee @ Spring Fair providing a great launch pad, we now know we have a hugely successful product which will act as a base for further significant business growth."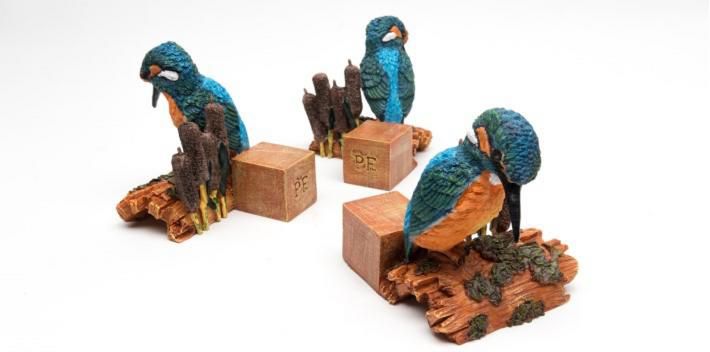 The Spring Fair solution
Launching at Glee @ Spring Fair was a major investment for a start-up company. Jardinopia Ltd relied heavily on the Spring Fair team for support in terms of stand design, logistics and promoting the company's presence at the show. A fairly simple stand design was used as a backdrop to colourful walls and a large 'A' frame was utilised, from which indoor plants were placed to provide a point of sale setting.. This was surrounded by garden tables dressed with outdoor pots and Potty FeetTM gift boxed products.
Potty FeetTM crosses traditional boundaries in garden centres because they can be positioned under cover outside alongside garden pots but also indoors in the giftware and sundries sections. The stand was designed to allow visitors to become familiar with this new concept and the growing range of 26 designs on display.
Benefits
Launching at Glee @ Spring Fair transformed the Jardinopia Ltd business and has accelerated sales so rapidly that the company will launch two new brands later this year as well as 20 new products for Potty FeetTM
Launch the new brand
Increase awareness of the Potty FeetTM brand and growing range
Highlight the product quality, durability and indoor/outdoor use
Prove the market
Meet with trade customers from all parts of the giftware and garden centre markets
Convert initial enquiries into orders and sales
Build confidence
Answer questions on how to best display and merchandise the products to generate sales
Customers now feel they know how to make the new products a sales success in their outlets
"Glee @ Spring Fair was the best of both worlds for us – both markets in one place. So of course we have booked for 2019."
Learn more about Exhibiting at Spring Fair.
For more information about Jardinopia, visit www.jardinopia.com