Success Story: Fifty One Percent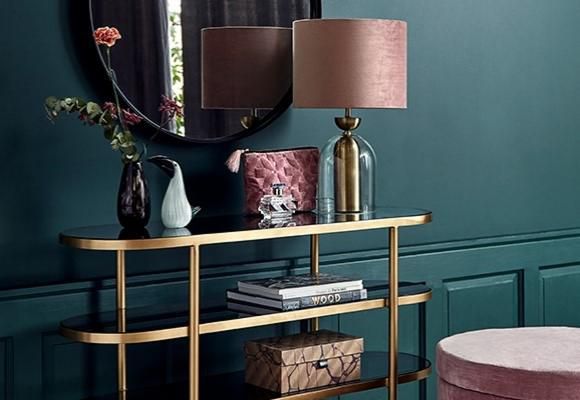 "Spending time with customers and prospects at Spring Fair always generates sales opportunities."
Phil Butler, Founder, Fifty One Percent
Focus and Challenges
From humble beginnings in 2010 as a distributor of quality home and lifestyle products, Fifty One Percent has grown into a thriving business serving over 600 active customers. It's core philosophy of selling products that it cares about remains intact and has now been extended to private label work and its own brands. The customer mix ranges from one store independents to boutiques and departmentt stores, notably John Lewis.
With the uncertainty of Brexit, in early 2017 the company decided to mitigate risk, in particular on currency exchange, by developing a two-prong strategy. First, using its experience of developing exclusive products, it sought designers with whom it could build a brand partnership and portfolio of unique British designed products. Second, it sought to replicate the John Lewis experience with similar stores in Europe, US and Asia.
Today, Fifty One Percent contracts with department stores in France, Switzerland, Germany, USA (Anthropologie) and Australia (David Jones) with over 25% of its business being international, and is on track to achieving its 5-year target turnover split 50:50 with UK and export business. Its challenge is to maintain this rate of growth by launching new brands and building strong, long term customer relationships.
The objective: Launch the new Yvonne Ellen brand and continue to grow its customer base within the UK market
"We see great opportunities for smaller stores to compete by offering a more involving experience to their customers, in particular the use of video and images to tell the story behind the products."
"We're looking forward to Spring Fair 2019. We will be launching another new designer brand and have exciting plans for making our stand an even more interactive shopping experience."
"We are an established presence at Spring Fair and this has led to new customers seeing us year after year and gaining confidence in what Fifty One Percent can offer their business."
The Spring Fair solution
Fifty One Percent pays close attention to consumer trends on authenticity, sustainability and the customer experience - 'experiential shopping'. It uses an increasing amount of natural, bio-degradable materials in its products and is working with its retail clients to help them offer their customers a more interactive purchasing experience. Their stand at Spring Fair evolves each year and a mix of communication techniques are used to present the new products and help buyers to see how they can make their in-store displays more engaging to attract customers.
A change in stand strategy in 2018 was to focus more on discussions with new customers and prospects. A pre-show campaign was undertaken to motivate existing customers to order in advance, thereby ensuring they received supplies when they wanted and were ahead of competitors. This allowed the Fifty One Percent team more time explaining to prospects the advantages of becoming a customer and the products which can help return them a profit.

The benefits of exhibiting
2019 will be the 10th anniversary for Fifty One Percent at Spring Fair and it continues to be the primary UK show the company uses to build its brand with UK and international agents and retailers.
Spend time with the right people
Meeting prospects face-to-face and talking through the products always wins new business
Balance time spent with existing and new customers
Bring the buying experience alive
Meet consumer demand for quality products made with sustainable materials
Provide information on the development story behind each product
Build on every conversation
Rapid, personal follow-up of each lead increases the chances of generating new orders
Use personal contact to build relationships with potential new customers
"When measuring success, we look at orders and also count the quality conversations we have at Spring Fair with top retailers because, sooner or later, most turn into orders."

Results
Successful launch of new own label brand – Yvonne Ellen
Over 150 qualified leads generate on the stand
Visitors split 50:50 between existing and new customers
Increase in customer understanding of the company's offering
For more information about Fifty One Percent, visit www.fiftyonepercent.co.uk