Success Story: Amtech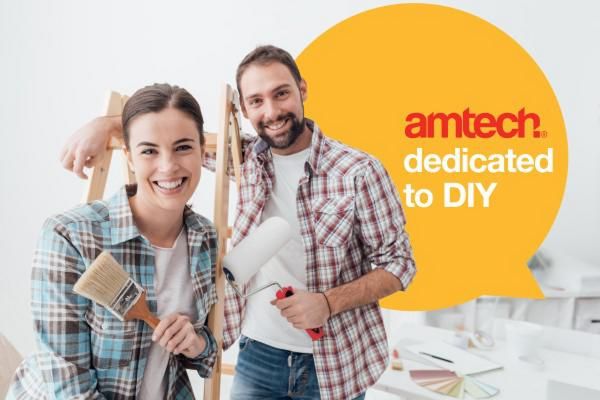 "Spring Fair has a strong reputation and has always attracted people looking to do business. We set an ambitious target for the number of leads that we wanted to generate, and we managed to achieve 80% of our target. I'm confident that next year, we will be even more successful."
Ishan Kalra, Operations Director, Amtech
The Business
Amtech is a DK Tools Ltd brand and the company has been established for over 30 years in the DIY sector. The business was founded in 1986 from a market stall and the company grew rapidly through importing tools from the Far East and distributing via Wholesale and Retail channels in the UK. The brand and business proposition has been built on the company values of honesty, integrity and trust. It is now enjoying success internationally, having sold over 150 million products worldwide.
Bridging the generational skills gap
Two years ago, the 'Amtech' visual identity was rebranded as part of a strategy to focus on 'millennials' and essentially bridge the generational skills gap in the DIY market. Developing a more friendly and approachable brand identity has created an opportunity to appeal to a younger demographic. Additional value-add services such as product video tutorials and live chat has help cement Amtech as the go to brand for value, quality and range.
The Range
The 2000+ Amtech product range covers up to 60 core DIY categories across the home, garage and garden environments. Part of the value proposition includes a compelling guarantee on all tools covering a two to three year warranty term and this helps reinforce Shopper purchasing decisions at the point-of-sale.
Additionally, Amtech also leverage data insights to establish key trends and shopper purchase drivers, as this methodology identifies progressive growth opportunities for their Retail and Wholesale partners.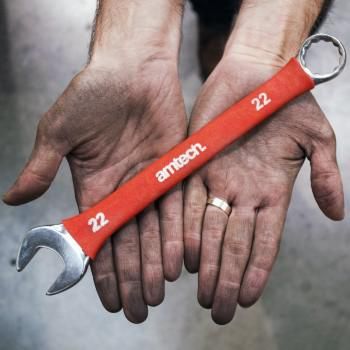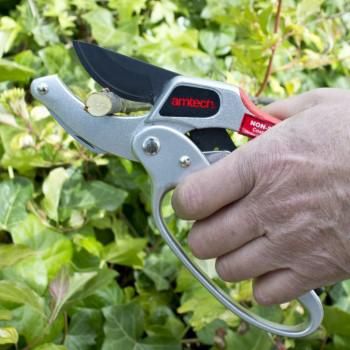 The Spring Fair objective
Build awareness and land the opportunity for offline and online retailers when partnering with Amtech.
Bring the story to life with dynamic content that creates a positive brand experience.
Leverage creative assets to make them look and feel 'Retail Ready'
"We've been part of Spring Fair every year for the last 25 years and the show always helps us to build the business... Retailers really like our story – we even had people filming the corporate video running on the stand."
The Spring Fair solution
Positioned within the 'DIY and Home Improvement' section of Spring Fair, Amtech created a stand that was open on all sides and used a mix of static product displays featuring Amazon ratings and large monitors in each corner to dynamically engage with their target audience using video to tell the brand story. Pre-show promotional activity included being featured on the Spring Fair website, using their own website, advertising in the show brochure and emails to prospects.
The stand design reflected the company's brand values and was designed to be invitational and encourage passers-by to feel comfortable walking on to the stand, examining the product range and talking through how a partnership can benefit their business.
Use of large format technical tools drawings helped reinforce the company's brand positioning of DIY know-how.
Benefits
Again and again, Spring Fair has proved to be the right place for Amtech to showcase its products and start partnerships with retailers looking to attract new customers into their stores.
Brand building
Present the company's DIY proposition to many businesses in a short space of time
Highlight the opportunity to generate sales from a younger demographic / target market
Broaden the company's reach
Use the exhibition to reach new potential retailers from all around the UK&I
Identify new partners, from single independents to large multiples
Build confidence
Direct contact enables a fuller discussion about who and why the Amtech proposition works
Customers feel they have a relationship with the people who run Amtech and it's important to build rapport and chemistry.
"The Spring Fair team have been very progressive in their decision to create a 'destination' for DIY and Home Improvement in order to create opportunities for brands and buyers in this sector. I fully expect this zone to grow year-on-year in terms of size and credibility."
Results
40+ qualified leads
Strong visitor numbers to the stand
Valuable customer feedback and support
Increased brand awareness
For more information about Amtech, visit www.dktools.com or www.Amtechdiy.com