Success Story: Paladone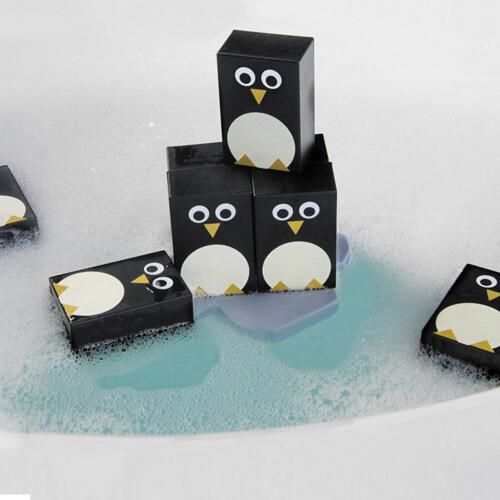 "The timing of Spring Fair is perfect and we build all our new products, packaging, sales and marketing efforts around launching at the show. The high profile we achieve through the event carries us through the rest of the year.."
Alex Ryan, Marketing Manager, Paladone
---
FOCUS AND CHALLENGES
Paladone is the UK's leading company for the supply of trend-based, innovative, beautifully designed and packaged gifts and merchandise. The company has offices in the UK, Hong Kong and the USA. Its 100 staff manage a portfolio of over 600 products selling to over 100 key accounts (including Sainsbury's, Boots, ASDA) and more than 1,000 independent retailers in the UK, and across a further 80+ countries globally.
Achieving over 50% year-on-year growth in each of the last five years, Paladone placed 36th in the top 100 fastest growing exporters in the Sunday Times SME Export Track 100 league table 2017. Paladone offers both licensed (including Disney, Star Wars, DC Comics) and non-licensed ranges, with 98% of products being designed internally.
Although 22 years old, Paladone has grown rapidly in the last five years through a strong commitment to quality products and packaging, by building strong relationships with all the license brands it represents and serving customers of all sizes.
The objective: Use Spring Fair to launch new products and build the brand profile.
---
THE SPRING FAIR SOLUTION
For many years, Paladone has used Spring Fair as a way to build a high profile in the gift market. In addition to increasing the size of their stand each year to reflect the growing success of the company, an extensive pre-show marketing programme has also been adopted. Key customers are contacted before the event and onsite meetings are arranged throughout the duration of the show.
Their stand is designed to reflect the brand's passionate and fun personality, consistent with the energy that the people at Paladone have for their business. New products are used as a catalyst for unique, often interactive or immersive displays. This gives each part of the stand an identity - be that an enticing smell of delicious sweets or a bathtub for playing 'hook-a-duck', culminating in various reasons to visit.
---
"If you're in the gift market, then you either know about Paladone or you use Spring Fair to learn more about us. That's why we come every year and will be back in 2018."
Alex Ryan ,Marketing Manager, Paladone
---
BENEFITS
Once again, Spring Fair proved to be a very effective new product launch platform for Paladone's 300+ yearly product developments.
Reinforce existing relationships
Meet many existing customers in one place over just a few days in an environment that reflects Paladone's brand
Build the trust and understanding that leads to successful long-term partnerships
Promote new products
Educate the market about the company's high-quality and unique products
Present the sales opportunities available through licensed products from major consumer brands
Highlight relevance
Demonstrate how Paladone are in touch with UK market trends
Promote the company's high levels of customer service and their modern approach to marketing support, made available to all customers
---
RESULTS
Stand size up from 70sqm in 2014 to 124sqm in 2017 – reflecting the growth of leads and sales
Recruited new independent retailers
Continued to raise brand profile
Effective sales development
---
"Spring Fair is key for us, we meet all our customers at the show including key accounts. We use it to present products that have previously been viewed only in concept and to take new and confirm existing orders."
Alex Ryan ,Marketing Manager, Paladone