Success Story: Love Bomb Cushions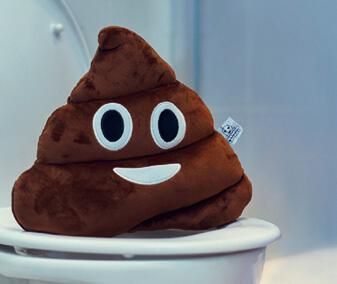 "Spring Fair is great and when it's on, everyone in the gift market is focused on the show. So it's up to each company to make the most of this opportunity and that's what we did – the results were excellent and we are off to a flying start."
Sarah Agar-Brennan, Director at LOVE BOMB CUSHIONS
---
FOCUS AND CHALLENGES
The Fun Cushion Company, founded in 2015, manufactures licensed novelty cushions under the brand, Love Bomb Cushions. This family-owned British company aims to be the No. 1 choice for novelty cushions and related giftware products for all ages. With very strong values, the company has taken time to find manufacturers in China and the UK that are audited by 3rd Party Organisations to ensure workplace conditions and employee treatment is responsible and ethical.
Love Bomb Cushions are super soft, super cuddly and instantly loveable and to date have been designed around the licence the company owns for the Emoji. The high-quality product range is supported by great point-of-sale, social media campaigns and fast and efficient logistics. Their launch at Autumn Fair 2015 was successful, leading to sales and the signing of many stockists. With a small team and a growing product portfolio, the next challenge was how to best reach a larger number of potential stockists and accelerate sales.
OBJECTIVE: Build awareness of Love Bomb Cushions, increase sales and find more partners who share the same values in business.
---
THE SPRING FAIR SOLUTION
Building on the success at Autumn Fair, The Fun Cushion Company decided to invest in a bigger presence for Love Bomb Cushions at Spring Fair 2016, together with up-dating their profile on the show website and catalogue.
With their product range increasing considerably, up from 9 to 70 products and now including slippers and keyrings, the company took a much bigger, open space stand in a central position at the show. They used two unique features to attract passers-by - a giant Emoji mascot as a way to signpost people to the stand and, once there, a selfie photo booth that was used constantly throughout the show.
---
"There's always a great buzz at Spring Fair, I love it!"
Sarah Agar-Brennan, Director at LOVE BOMB CUSHIONS
---
BENEFITS
Spring Fair is now central to the growth strategy for Love Bomb Cushions and has already set the company on a strong path to success.
Build new partnerships
Educate potential stockists on the business model
Opportunity to find people who share the same business values
Bring the products alive
Educate new customers on the exciting opportunities with the Emoji brand license
Showcase the fun designs and very high quality products
Platform for the future
Proven and growing demand for the Love Bomb Cushion concept
Ready to grow using the Emoji film which is being released in August 2017
---
RESULTS
Signed up many new stockists
Met and appointed new distributor
Recruited new customers
Effective brand and sales development
---
"Spring Fair is great and when it's on, everyone in the gift market is focused on the show. So it's up to each company to make the most of this opportunity and that's what we did – the results were excellent and we are off to a flying start."
Sarah Agar-Brennan, Director at LOVE BOMB CUSHIONS